by Chasidy Rae Sisk
ABAT issues a challenge to the Texas Department of Insurance (TDI): "Do your job – regulate insurance companies and protect consumers!"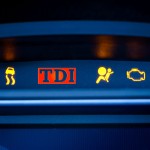 The Texas Department of Insurance (TDI) is responsible for regulating the state's insurance industry and protecting consumers, yet insurance companies' abuses run rampant in the Lone Star State. Since ABAT was founded in 2014, association leadership has frequently contacted TDI to discuss how those abuses impact Texas consumers in hopes of correcting the situation.
"TDI's job is to protect Texas consumers, but they're not doing that as far as I can see," says ABAT President Burl Richards. "TDI continues to say they have no authority while they sit back and allow insurance companies to under-indemnify consumers."
"Insurers have manipulated consumer protection laws," ABAT Lobbyist Jacob Smith contributes. "The only avenue that shops and consumers have is TDI, which does nothing because they claim they don't have the authority to do much."
Fair and proper indemnification of insured and claimants has been one of the largest sources of contention. ABAT believes that proper indemnification includes all necessary repair processes, operations and rates, which collectively ensure that the consumer receives a safe and proper repair.
"Texas families need to know auto repairs are done the right way when their vehicle is returned to them," explains Ware Wendell, executive director of consumer advocacy group Texas Watch. "Prevailing rate is where the rubber meets the road because it determines whether professionals can get paid enough to do the repair the right way. Can shops afford to train their personnel? Buy the proper equipment? Spend the time necessary to follow all safety procedures in making the repair? These are the questions that matter for protecting lives on the road.
"Insurance carriers need to properly investigate claims and then pay policy benefits," Wendell continues. "Enough with the games. They shouldn't be able to strong arm folks and essentially steer them to preferred shops with suppressed rates where corners may be cut."
When these issues are raised, the opposition often focuses exclusively on the Labor Rate portion of the conversation, neglecting to acknowledge that ABAT's primary focus lies in the need to elevate prevailing processes and procedures, ensuring that the customer's vehicle is safe to drive. Collision repair facilities that follow the instructions of the vehicle manufacturer to ensure the vehicle has been restored to its pre-accident condition and that all components, including safety features, operate as intended are often told, "We don't pay for that" by insurers.
"This is about so much more than my paycheck," Richards emphasizes. "This is mostly about processes and procedures. Due to the lack of proper indemnification, corners are routinely cut during the repair process, and this is directly related to the fact that insurers are allowed to write policies/contracts on behalf of Texas consumers with seemingly no oversight or accountability.
"In a conversation with ABAT, TDI admitted that of approximately 1,100 TDI employees, NOT ONE individual understands what constitutes a safe and proper repair!" Richards adds, "When insurers refuse to recognize safe and proper repair processes and procedures, the consumer suffers harm – financially due to the depreciation of their vehicle, but even worse, they face possible physical harm in the event of a subsequent accident. And the harm the customer faces is directly related to the under-indemnification of the loss which is permitted per the policy language."
On numerous occasions, ABAT representatives have met with TDI to explore how prevailing rates are established. Although TDI claims that body shops set their own Labor Rates, insurers are only required to pay what's "fair and reasonable," which is determined by a "finder of fact" (which means the court system).
"As I've been told repeatedly, both in writing and verbally, TDI doesn't determine what's fair and reasonable, but the agency permits policy language which indicates that the insurer determines rates," Richards points out. "TDI is allowing State Farm and other insurers to dictate how vehicles are repaired with very little or no oversight, and the policy language (which is approved by TDI) allows the insurers to do it. I've filed numerous complaints with TDI in regard to State Farm's refusal to indemnify insureds and claimants, but they respond to every single complaint with NO issue found."
Most recently, Richards reached out to TDI regarding verbiage in State Farm's policy which states, "The prevailing competitive price means prices charged by a majority of the repair market in the area where the covered vehicle is to be repaired as determined by a survey made by us."
With that verbiage contained in the policy, it is not illegal for State Farm to determine and set rates.
"Insurance policies are based on contract law," Robert McDorman (Auto Claims Specialists) describes the situation. "Because the policy says they can set the prevailing competitive price based on a survey 'by us,' they contractually have the right to do that."
Yet, ABAT takes issue with the lack of information available about the survey.
"State Farm's policy doesn't define the survey parameters, which opens up a lot of questions and subjectivity about how they're determining what they call 'prevailing competitive price,'" McDorman notes. "Their survey could use greater data points from DRP shops (repair facilities under contract with State Farm) and non-OEM-certified collision facilities, rather than the OEM-certified collision facilities that only perform repairs per manufacturer guidelines, to determine the prevailing practices and rate. If they then only indemnify insureds based on that amount, that leaves the consumer responsible for the difference between the substandard collision repair facility and the OEM-certified collision repair facility. That's straight up under-indemnification."
In fact, the survey specifies, "Please indicate your prices/charges for State Farm customers" (emphasis added), suggesting that DRP shops are expected to complete the survey with contract rates, skewing the data collected.
Richards believes that shops should only be included in any Labor Rate survey if they are "equipped with the necessary tools, equipment and training required to adhere to published OEM repair procedures, but insurance companies love body shops that haven't invested in training, equipment and processes, because it keeps the rates down; however, it also keeps the prevailing procedures below acceptable standards which creates safety concerns. In the decades that I've owned a shop, I have NEVER seen an insurance company survey ask whether the shop performs certain processes and procedures or adheres to OEM requirements."
Although State has informed Richards that his market's prevailing rate is just $65, LaborRateHero.com, an industry tool created by National AutoBody Research, indicates an average rate of approximately $73.38 in Richards' market. Of the 13 shops in his area, only one non-OEM-certified shop charges $65, while nine other local collision repair facilities have a posted Labor Rate of $75.
After Richards asked if TDI would request a copy of the State Farm survey results, he received an email in response:
"While the Texas Insurance Code does not authorize the department to employ a specific process for determining prevailing rates, TDI monitors insurer claim processes through complaints and market conduct exams. If you believe State Farm's method of determining Labor Rates constitutes an unfair claims practice, please send us a complaint with sufficient evidence to demonstrate your allegation, and we will take appropriate action."
In response to Texas Automotive's email inquiry about this issue, the response from State Farm was uninformative.
"While we appreciate your inquiry, if repair facilities have a specific question around prevailing rates, we encourage them to reach out to State Farm via their local channels," wrote Benjamin Palmer, public affairs specialist for the insurer.
TDI also offered a non-committal response related to TDI's willingness to request a copy of State Farm's survey:
"The Texas Insurance Code does not require insurance companies to specify how they determine Labor Rates on auto claims," according to Ben Gonzalez, media relations at TDI. "The Texas Department of Insurance (TDI) does not review or approve those rates. Some, not all, insurance policies say that they'll pay auto claims based on a prevailing rate, the prevailing competitive labor rate or a competitive price. Some policies define the term 'prevailing rate,'" but it varies by company. To the extent companies use surveys to determine the prevailing rate, they are not required to file them for review or approval with TDI."
Referencing legislation proposed in 2019 and 2021 which was designed to define the term "prevailing rate," Gonzalez's email offered the observation, "Neither bill passed."
ABAT has actually proposed three pieces of related legislation since its inception: House Bill 3804 in 2017, House Bill 1348 in 2019 and House Bill 1131 in 2021, all sponsored by Representative Travis Clardy (R-Nacogdoches); each bill also contained attempts to prevent insurers from mandating the use of non-OEM parts. The 2017 and 2021 iterations stalled in committee, while House Bill 1348 was defeated by the clock.    
"Insurers cannot dictate a shop's Labor Rates, but no one is holding them accountable," Smith says. "Repair facilities are stuck between a rock and a hard place as they try their best to pay living wages while repairing vehicles safely because they're ultimately responsible for performing a safe repair, yet insurers hold all the cards and refuse to compensate the repairer, which means they're failing to properly indemnify the consumer.
"ABAT's goal is to strengthen the insurance laws and codes on the books to clarify that gray area to explicitly indicate the shop determines its own Labor Rates," he continues. "The People elect our legislators, the governor and TDI officials to work for them and protect them from predatory industries. If they don't do their job of protecting consumers, who will? If legislators don't start doing their jobs, their constituents aren't going to continue voting for them."
At the end of the day, ABAT seeks to understand why TDI continues to allow insurers to under-indemnify consumers and even hazard their lives with potentially unsafe repairs.
"TDI claims that insurers cannot set prevailing rates, yet their approved policy language in the insurer's policy of insurance contradicts that," McDorman insists. "There's no consistency because the system is skewed and tainted by design – and that makes it impossible to hold the insurers accountable for the indemnification of a covered loss, also by design. The prevailing practice and prevailing rate scheme are used to under-indemnify the insured's covered loss. The systematic use of the prevailing practice and prevailing rate scheme, which insurance carriers are allowed to use, is the enemy of a safe and proper repair. The only way to fix this systematic sinister scheme is through transparency and oversight; allowing the fox to guard the henhouse has never worked."
"A market rate should actually reflect the entire market," Wendell stresses. "It should be accurate. Insurers should not be able to cherry-pick rates in ways that only serve to boost their own profits. TDI needs to look under the hood to make sure insurance companies aren't gaming the system through any inaccurate rate surveys. That is their job as the regulator. They are supposed to examine market conduct. We count on them to protect consumers and the public.
"At the end of the day, the insurance company's job is to pay legitimate claims, and that means paying shops fairly, so they can perform a safe repair. Safe repairs save lives!"
Despite the inaction from TDI in the past, ABAT is currently collecting consumer complaint forms shops have obtained from customers to submit to TDI in another effort to demonstrate how insurers manipulate the law to under-indemnify consumers. Nearly 500 complaints have been collected year-to-date, proving that consumers are just as frustrated by TDI's inaction. ABAT hopes to gather 1,000 complaints by the end of 2021. Texas body shops are encouraged to get involved by downloading the consumer complaint form.
"There is no oversight," Richards laments. "You give them the information they request, but they do nothing. We are sick of TDI's doubletalk and hypocrisy. It's past the time for talk; we want action! This situation has gone too far, and ABAT will not stop until something is done to protect our customers. If TDI is going to continue to exist, they need to look out for Texas consumers; they need to mandate that insurers properly indemnify insureds for the necessary processes and procedures that ensure their vehicles are safe to drive after an accident!"
ABAT issues a challenge to TDI: "Do your job – regulate insurance companies and protect consumers!"
Want more? Check out the December 2021 issue of Texas Automotive HERE!