by Chasidy Rae Sisk
"Electric vehicles (EVs) are the future…the future is EV."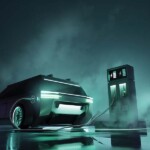 Shops have been receiving this message for the past few years, and while some have invested in upgrades to their facilities, tools, equipment and training, many more have turned a deaf ear to the news. Yet, consumers are forging ahead with the purchase of EVs in many areas of the country, begging the question not only of "who will repair these vehicles?" but – more pressingly – where will drivers be able to charge them?
While the total number of EVs in the US increased from 1,019,260 to 1,454,580 from 2021 to 2022 (a growth rate of 42 percent) according to Zutobi's "2023 EV Charging Station Report," the number of public charging outlets have increased by just 12 percent, from 128,549 to 143,771. In its "Get Connected: Electric Vehicle Quarterly Report 2023," the Alliance for Automotive Innovation (AAI) agreed the "installation of US public chargers is not keeping up with current and projected EV sales," noting that as of the first quarter of this year, there was a "total of 133,982 publicly available charging outlets in US for 3.34 million EVs on the road, a ratio of 25 EVs per charger," and while 306,047 EVs were registered that quarter, only 7,802 new chargers were added, a ratio of 39 EVs per public port.
The current shortage of public charging stations creates an opportunity for savvy business owners willing to invest in the infrastructure needed to support EV growth, and such an investment seems particularly well-aligned with the body shop world which could benefit both directly and indirectly from this type of venture. 
Although installation can be costly, shops with the means and space to add one or more charging ports may enjoy increased profitability, both by attracting new customers – who may ultimately elect to have their EVs repaired at the shop – as well as by creating an avenue to generate new income by setting up a charging station similar to gas stations. How profitable are charging stations? It really depends on the level of EV adoption within the specific market, but estimates indicate the potential to earn thousands of dollars monthly from EV charging because it's a service that consumers desperately need!
Adoption rates vary from state to state, largely driven by tax credits made available and state laws being passed. Although Texas saw a 55 percent increase in EVs (52,190 to 80,900) in 2021 v. 2022, the state only offers 7.8 charging points per 100 EVs, indicating a serious deficit, especially in the widespread Lone Star State where drivers may travel hours without finding a charging station. 
While Texas recently passed a law imposing an additional $200 registration fee on EV owners, it also offers rebates of up to $2,500 for up to 2,000 new hydrogen fuel cell, electric or hybrid vehicles every two years. EVs truly are the future…but what do shops think about this potential investment?
In Texas, it definitely depends on the market – and even the sub-market!
"Our facility is in the poorest part of town where customers will NOT be able to afford these expensive vehicles, so I do not see owners here spending any money on the equipment needed to repair EVs anytime soon," shares Albert Salinas (South Houston Nissan; Houston).
On the other side of town, Helfman Collision (Houston) has already invested "roughly $700,000" into building upgrades and installation of EV charging stations, according to Greg Luther, body shop operations director.
"We are currently going through the installation process and haven't determined how much we will bill for service, but we DO plan on charging customers for charging their vehicles," he adds, stressing the importance of shops collecting for the work performed and resources used to perform that work.
"Shops should install chargers if they will be working on EVs," Luther expresses, acknowledging, "If they have no plans to repair EVs, there is no need for charging stations. This is my current opinion and will likely change 12 months from now."
For Eric McKenzie (Park Place BodyWerks; Dallas), the decision to install EV charging stations varies by OEM. "Our three Mercedes-Benz dealerships are the ones most involved in EV charging at this point since 40 to 50 percent of inventory and close to 20 percent of loaner cars are EVs. Each Mercedes dealership has added a significant number of level-three (slow) chargers, which cost around $15,000 each, as well as one level-two fast charger, which cost approximately $30,000 to install. All our other brands are just getting started on EV vehicle offerings, so those dealerships only have one charger at the moment."
The space required for EV charging stations is another consideration for shops interested in installation. "Each charger has two plugs so they each need two parking spaces allotted for them," McKenzie notes, adding, "None of these are intended for public pay purposes – they were all installed for internal use. As we see more of these vehicles for repair, we plan to add the fast chargers to each of the three associated certified collision centers next year; however, those stations are still intended only for internal use. We have not discussed any for public pay use at this time."
In contrast, Burl Richards (Burl's Collision Center; Henderson) plans to start allowing public charging this fall once the shop sets up an appropriate billing account. His shop has invested around $45,000 into building upgrades, including extending a wall, electrical work and adding a bore under the parking lot, but he says, "There are tax rebates that we hope to recoup at the end of the year."
In the meantime, Richards agrees with Luther when it comes to recouping costs. "We charge customers a flat rate of approximately $40 to charge EV vehicles at the shop, and that includes moving the vehicle to the charging station, hooking them up and monitoring them."
Although installing EV chargers requires a significant cost, Richards sees it as a worthwhile investment, though he acknowledges that every shop owner must decide if it's right for their individual business. "It's basically a business decision based upon short- and long-term benefits, and every business owner has to make that decision for himself or herself. The investment is long term, but considering our commitment to EV training and certifications, I believe it is necessary and will benefit our shop in the long run. When we make our chargers available to the public, we believe that will help even more as 'business breeds business.'"
Clearly, investing in EV charging stations offer a lot of opportunities…and still present challenges, but does one outweigh the other? We'd love to hear what you think! Feel free to share your opinion with chasidy@grecopublishing.com.
Want more? Check out the October 2023 issue of Texas Automotive!