by Jill Tuggle
Well, as long as you don't want a booth in the exhibit hall, that is.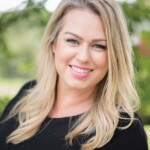 The exhibit hall is sold out of booth space for exhibitors, which means it will be jam-packed with excitement – all planned with YOU in mind. There will be something for everyone at the 2023 Texas Auto Body Trade show; allow me to share with you some of my favorite things…
THE BIG SHOTS COMPETITION. This skill-based competition was developed three years ago and has grown into the one of biggest draws of the show. We have placed the "competition ring" in the center of the trade show hall, where spectators can watch in 360 degrees as their family and friends weld, paint, pull and estimate for their shot at the title "ABAT BIG SHOT" and THOUSANDS of dollars in cash and prizes. Attendees can compete in any one of the categories of paint, body, estimating and glue pull repair.
HIGHER LEVEL EDUCATION. I spend the entire year attending conferences, shows and meetings around the country to find the best of the best to present at our show. The waitlist to speak at "the Texas Show" is quite long, so we are able to hand-select the most current and leading-edge topics and speakers for you and your staff. We have classes for everyone and the symbols on our registration pages show you which member of your team would benefit the most from each particular class.
CAR SHOW. Brought to you every year by our dear friends at English Color and Supply, this car show keeps growing every year and includes hot rods, classics and creative cars and trucks from all over the region. Head straight out the back doors of the exhibit hall on Saturday to cast your vote on which one should win the audience choice award!
CELEBRITY GUEST, "SHORTY"! Last year, we saw the likes of Horny Mike and Dave Kindig; this year we will mix it up a bit with a local celebrity appearing at the show! Lift King Products is bringing Shorty in on Friday AND Saturday to sign autographs and help with the BIG SHOTS competition. Make sure you stop by booth 620 to meet the local legend, owner of Shorty's Custom Paint and star of the show Iron Resurrection!
FRIDAY NIGHT AFTER PARTY. It's our tradition to end a long and successful first day at Bar Louie. Guests at our After Party are invited to grab a complimentary appetizer and cocktail and mix and mingle with friends, speakers and even our celebrity guest! The event is by invitation-only, so be sure to stop by the ABAT booth for your free ticket.
LADIES EVENT. This intimate gathering of "shop gals" is one of my favorite parts of the weekend. Sneak over to the pool area of the Texican Court Saturday afternoon for craft margaritas and conversation that sometimes is only understood by women who are a part of the collision business – either by employment OR marriage! We are a special breed, and the camaraderie among us can be quite amazing for a bunch of girls who are used to being "one of the guys."
KIDS SCAVENGER HUNT. NEW for 2023! We want you to bring the whole family to the show, and to help you do that successfully, we've tried to make it a little fun for the kiddos, too. They can enjoy a special scavenger hunt in the exhibit hall and claim a prize at the registration desk when they are done!
I could go on and on about all the amazing things we have planned. You do not want to miss the show that brings all the excitement of a national show right here to the Lone Star State – and it only happens once a year! Register today at abat.us/tradeshow.
Want more? Check out the August 2023 issue of Texas Automotive!