by Alana Quartuccio
We all know everything is bigger in Texas, and that statement most certainly applies to ABAT's Texas Auto Body Trade Show.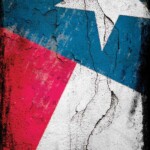 The 2023 iteration promises no less than BIG learning opportunities, a BIG showcase of the finest equipment and tools on the market today and of course, BIG fun!
By now, you should have your reservations set and are planning to head on over to the Irving Convention Center August 25 and 26 for the annual event – as this year's show promises to be the best one yet!
ABAT Executive Director Jill Tuggle is boastful about the many things this year's show promises to deliver.
"In addition to the heavy duty slate of educational seminars and repair information, we got some really fun stuff planned," shares Tuggle. "No one will want to miss the 'Industry Over a Pint' collision happy hour, featuring a casual conversation on stage with some of the industry's leaders. It's an opportunity to make your way around the room and get the ear of industry experts and chat them up on a variety of topics."
That's just one component of the exciting educational offerings on deck! This year's slate features some of the biggest industry names around, including Mike Anderson (Collision Advice), Aaron Schulenburg (Society of Collision Repair Specialists) and Danny Gredinberg (Database Enhancement Gateway). Gredinberg will team up with Logan Payne (Payne & Sons Paint and Body Shop; Dallas) to present "Repair Planning," where they will break down the importance of adhering to OEM repair information to develop a repair plan packet for a proper repair.
"Just because you can doesn't mean you should," states Gredinberg on the subject of a repairer deviating from OEM procedures to make something "pretty and shiny" in their own way. "The goal of this conversation is to allow repairers to make better informed decisions adhering to OEM repair information, and to understand that it's going to take time to research and digest this information from the OEM.  There are multiple steps that go into understanding what each repair requires. Just because you did something yesterday may not be applicable on the vehicle you are going to work on next."
Attendees will also catch the latest developments on the SCRS blend study as Schulenburg plans to bring the newest findings reported at last month's Collision Industry Conference to the Texas table. Meanwhile, Anderson will inspire and influence collision repair professionals to "Be Extraordinary." This year's show also includes some of the Lone Star State's finest presenters like Robert McDorman (Auto Claim Specialists) and ABAT's very own president, Burl Richards.
ABAT always sets out to have their finger on the pulse of the latest happenings throughout the industry, not to mention helping to put things in motion. In response to the recent verdict in Collins vs. State Farm, in which the insurer had to pay over $248,000 to a customer who was wrongly indemnified for his vehicle, McDorman and Richards will team up to inform attendees about the case and why this victory is so important for the industry.
According to McDorman, collision repair professionals can expect to learn about the verdict and how they too can help their customers. "We will set out to inform body shops how they can better help their clients be properly indemnified."
"I've always been keen on the educational aspect of our show," adds McDorman. "I think it's important for all of us to share information, enjoy the camaraderie and learn about what is going on in the state and elsewhere. Sharing with others is a great opportunity to learn more about our industry."
The fun and action continues on the trade show floor with plenty of opportunity to take a close look and interact with the industry's latest technology and advances in equipment brought to you by some of the biggest brands around. This year's show marks the return of many familiar faces, while a number of newcomers are excited about making their debut on the show floor.
While of course most attendees will be spending their time on the sold-out trade show floor or participating in valuable industry training, let's not forget all there is to do OFF the floor. Piggybacking on the success of last year's ladies event designed to celebrate the women in the industry, ABAT will be presenting what's sure to be another huge hit with this year's ladies event! Pool time, signature drinks and trinkets are just part of the fun – bonding and togetherness is what it really is all about.
"I really want to see all the women at this event," shares Tuggle. "The women in this business are a special breed. I love the women in this industry. We are a different caliber; we are unique and we chose to be in this business of collision repair. I think there is a lot of power and synergy and as a female-run association, we want to bring the females in our business together to get to know each other."
This year there is even fun for the little ones making this a true destination event for the whole family! A scavenger hunt in the exhibit hall will keep them entertained and they will walk away with prizes. The return of the Car Show will also provide fun for the whole family!
A packed-show floor, top of the line national education (let's not forget that happy hour portion) and – of course – the return of the Big Shots competition are more than enough reasons to get yourself over to the Irving Convention Center on August 25 and 26. Be sure to check out the educational slate on page 18 and register to attend the show at abat.us/events/tradeshow.
ABAT thanks the following 2023 sponsors for their generous support!
Diamond Sponsors: All Clear Diagnostics & Calibration, BASF, English Color & Supply. Platinum Sponsor: VSSTA. Celebrity Sponsor: Lift King. Gold Sponsor: 1Source ADAS. Silver Sponsors: ALLDATA, Dents Co., The Best Claims Solution. Happy Hour Sponsors: Car-O-Liner SW, Innovative Collision Equipment (ICE), Podium. Big Shots Sponsors: 3M, AkzoNobel, Anson PDR. LLC, Car-O-Liner SW, CCC Information Systems, KECO Body Repair Products, Norton/Saint Gobain, Polyvance and Sherwin-Williams.  
Want more? Check out the August 2023 issue of Texas Automotive!