by Alana Quartuccio Bonillo
The technician shortage has raged its way through this industry like a plague.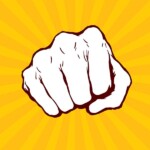 Job posts continue to go unanswered, and many find that those few who do walk through the door lack the skill set needed to properly fix today's vehicles. Shop owners have been left scratching their heads about what to do next. 
Although the situation may seem quite dire, there are solutions to this distressing problem.
Greg Griffith, senior services consultant of AkzoNobel, addressed the ABAT community during a virtual meeting last month on how they can create a self-directed, in-house technician development and apprenticeship program to help train and retain staff.
Griffith made the audience aware that "the current state is that it's the employees who are in control. They have choices and are increasingly using those choices; organizations need to accept the fact that the talent pool is shrinking.
"It's bad news for us that we have to get better and start listening to what they want and what is needed to continue to work for us. If you grew up in this industry like I did, we had more of a 'If you don't like it here, go work somewhere else' attitude. That is no longer a good option in this industry."
He pointed to figures that show growing numbers of people leaving their jobs: 27 percent left their place of employment voluntarily in 2018; that figure is expected to reach 35 percent in 2023. Griffith noted that it can cost roughly $15,000 every time an employee leaves a position.
So, why are employees leaving their jobs?
Career development has been identified as number one among the top reasons cited, according to Griffith. And it has been the number one reason for 12 years in a row.
"Some believe employees leave for better compensation and benefits, but only one out of 10 leave for that reason. If they felt that they had a good career path and good working environment, they would not be looking to leave for better compensation."
Granted, some reasons are out of one's control in the case of those who relocate or retire, but what shops can control is building an environment in their own facility that allows for career development. According to Griffith, this can lead to a 250 percent higher productivity and 25 percent increase in retention, and a company's ROI can be seven times higher.
"You want to become an employer of choice," suggested Griffith about the benefits of coaching employees.
He explored several core values employers should consider that would benefit their employees, such as flexible deployment where an employer encourages the employee to work in other organizational roles the employee has expressed interest in.
Another involves the employee's commitment to lifelong learning which the employer must support.
These commitments will bring forth good news for employers, according to Griffith: "If the employees working for you believe you are an employee of choice, they will become your best recruiter and will get others to join your organization."
In order to grow and develop employees, an organization must focus on one's career path, skills and compensation. He suggested creating a development program where an employee starts at the ground floor as an entry-level technician and works their way toward master technician.
Griffith credited his colleague, Tim Ronak, for developing the presentation along with a corresponding tool that can be used to measure an employee's success as they work toward higher levels of employment.
Skill is measured in four ways. First, one starts at the novice level. Next, comes the apprentice level where one can complete skills with supervision. Once one reaches the journeyman level, they can perform tasks without supervision. Finally, they reach the master level indicating they have mastered the skill and can train other employees and serve as a mentor. Compensation can be used to motivate employees to train toward higher levels.
"If you have a plan outlining how they will get paid, employees will know what they can expect if they reach those levels."
Closing out his presentation, Griffith offered, "Hopefully this leaves you with a good starting point to understanding how you can use this information in a way that works best for your shop."           
Want more? Check out the August 2022 issue of Texas Automotive!