by Burl Richards
The days are flying by faster than ever. It feels like we just celebrated Memorial Day, and here we are – almost halfway through summer!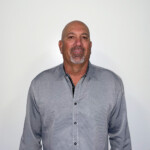 And that means that the 2023 Texas Auto Body Trade Show will be here before you know it! This year's event will be taking place August 25-26 at the Irving Convention Center and, as always, is guaranteed to deliver industry-renowned speakers, world-class exhibitors, awards, networking and tons of fun!
ABAT's show gets bigger and better every year, and I'm completely confident that this will be the biggest and best Trade Show we've ever had, so you don't want to miss it! Anybody who comes to the show finds value in attending because there's nowhere else in the state of Texas that you can go and get all these classes we'll be offering, especially not from the caliber of folks we're bringing in!
Sure, we're going to have some local favorites, like my good buddy Robert McDorman (Auto Claim Specialists), ABAT's very own Logan Payne (Payne and Sons Paint and Body Shop; Dallas) and even yours truly…but as our event grows in stature and reputation, that has given us the opportunity to attract some BIG names, and I mean Texas-sized names that are known on a national scale!
We're talking about folks like Society of Collision Repair Specialists (SCRS) Executive Director Aaron Schulenburg and Danny Gredinburg from the Database Enhancement Gateway (DEG). But I'm particularly excited to let y'all know that industry icon Mike Anderson (Collision Advice) is returning to the Lone Star State…who better to teach shops how to "Be Extraordinary" than one of the most extraordinary guys around?! If you've seen him speak, you know you want to be there, and if you haven't, take my word for it – his presentation ALONE makes it worth attending this year's Texas Auto Body Trade Show!
Our businesses are changing, and it's hard to keep up, so ABAT is making sure that we cover all the bases with presentations on everything from charging customer copays to the latest news on the SCRS blend study. We'll learn more about electric vehicles (EVs), estimating, what auditors are looking at and more.
And in true Texas fashion, we'll be hosting a lunch-and-learn style activity so you can get your education on while feeding your face…and even better, we'll host an educational happy hour, allowing us to talk about what's going on over a cold one.
You never know exactly what you're going to learn at the Texas Auto Body Trade Show, but you can bet your behind that you're going to leave with a head full of new knowledge!
Whether you're a technician, a manager or an owner, the 2023 Texas Auto Body Trade Show is guaranteed to help you better yourself and your business. So, why wouldn't you make the time to embrace this amazing chance to rub elbows with industry leaders and really shake things up in your shop? Take advantage of this opportunity by registering today at abat.us/tradeshow.
Want more? Check out the July 2023 issue of Texas Automotive!