It's no secret that the collision repair industry has been experiencing a technician shortage that leaves many shops wondering, "Where did all the qualified help go?"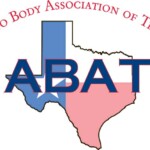 ABAT sought to address this dilemma during a virtual meeting, entitled "How to Compete in a Tight Job Market," by hosting four industry professionals who provided insights and offered suggestions for attracting – and retaining – skilled technicians.
Exploring traditional and non-traditional benefits, Sean Turner (Buffer Insurance) suggested several strategies. Voluntary benefits usually revolve around dental, vision and life insurance. He also suggested offering multiple options.
"People like choices, and when an employer only offers one plan, employees don't elect benefits because they don't all have one-size-fits-all needs. And when they don't see the value in your benefits offering, it won't help you retain them."
Turner also indicated that it's perfectly acceptable to offer benefits based on classifications:
"Not all employees are equal – some have more responsibilities or are simply more valuable. You absolutely CANNOT discriminate based on race, gender, religion or other protected areas, but you CAN incentivize them based on positions or tenure, such as covering 50 percent of their insurance premium for the first year and then increasing your contribution based on their enture."
Unorthodox benefits carry a surprising amount of weight with many employees, according to Turner, who recommended "getting them excited by offering experiences or something that has a higher perceived value for the cost," such as a date night or a mini-vacation.
"Most employees don't necessarily need more money to stay there: They need a pat on the back saying, 'Great job!' They need to be seen and heard. If you're providing a culture that reinforces your values and celebrates people who exhibit those values, that's going to go way above and beyond a $10,000 signing bonus."
Next, Scott Broaddus (Irongate Capital Advisors) reviewed information about the retirement savings plan ABAT members can access through the association's affiliation with the Society of Collision Repair Specialists (SCRS).
"Retirement savings is challenging for small business owners. Of the 57 million Americans who have no access to a retirement plan through their employers, over half work in a small business," Broaddus observed before explaining the incentives the government offers businesses that establish retirement plans for their employees.
Each individual business can customize the plan to fit their needs, and options available include employer matching, eligibility period, vesting schedule, safe harbor, Roth deferrals, loans, profit sharing and more.
"Texas is a very competitive market, and you're competing against a lot of large entities in the collision industry as well as in other industries," SCRS Executive Director Aaron Schulenburg added. "We want to bring you savings that add to your bottom line and enable you to compete against larger businesses in a way you couldn't on your own."
Keith Egan (Betag Innovation) explored new tactics for meeting worker demands, such as creating a category for Outer Panel Repair Specialists.
"Focusing on outer panel repair when developing young technicians helps to accelerate technician development and increase the ability to increase repair complexity."
Egan also believes it would be beneficial to develop a career path that helps new technicians see the ways they can advance within the industry so they can envision their future with your company.
Noting that the average technician age is around 50 years old, Egan asked, "Where will we be in 10 years if we don't find some solutions? We'll be in trouble! We have to focus on ways to improve the value of technicians entering the business."
Lastly, Brandon Eckenrode from the Collision Repair Education Foundation (CREF) announced that CREF's Career Fairs are slated to return this spring.
One such event, scheduled for April 22 during the Austin Auto Show, provides Texas repairers with an opportunity to "meet the students in your backyard who are either graduating in the next couple months or in the near future, and it's a great opportunity to start networking with them."
Also, as part of its ongoing efforts to improve how the industry is perceived by guidance counselors, parents and the general public, CREF will be connecting with the American School Counselors Association during their July conference to better educate guidance counselors about the multitude of collision career opportunities.
"We want to showcase that it's not the industry they imagine…it's not that dark, dingy shop class where they just send the bad kids without college potential; there's real earning potential in a collision career," Eckenrode stressed. "The Foundation focuses on helping local high school and college technical school programs around the country, but we can't do that without the industry support and connection at the local level.
"This is a national problem with a local solution. We have a database of over 70 schools in Texas alone, and I encourage you to reach out so we can help you connect with the schools in your area which hopefully help feed your entry-level employment needs. Industry involvement – whether it's by sitting on an advisory board, sponsoring uniforms or simply visiting the classroom to talk about employer expectations – helps elevate the quality of graduates who could become your future employees." TXA
Want more? Check out the March issue of Texas Automotive!