by Thomas Greco
I have written about my love of popcorn many times in this space. It seems like I am on an everlasting search for the perfect popcorn. Allow me to recap: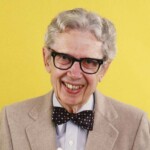 I eat one meal a day, usually between 6:30pm and 9pm. Then around 2am, I treat myself to a snack. Being the picky spoiled baby I am, there are only four things that I choose for that snack, most of which my cardiologist would not sign off on. Coming in at number four are peanuts. You know, the salted ones that come with Mr. Peanut on the can. Number three is pistachio nuts. I used to love the red ones, but they always left my hands looking like they'd been dipped in red paint. I believe the brand we used to get when I was a kid was Skinners. They came in a plastic bag and were salty as hell. I don't think I've had as good a pistachio since they went out of business. Number two on my snack list is Wise potato chips. Even though I enjoy Lays, I grew up with Wise, and they are still my favorite despite being inconsistent. (Every other bag tastes stale, which my dogs prefer since they end up getting most of it.)
However, the snack that I rely on most nights is popcorn. I have gone through many types and brands over the years, but all the best ones seem to go out of business or change their recipe (that could be my imagination, but still). A few years ago, I found Boom Chicka Pop sea salt popcorn, which is my go-to snack when I'm lazy. Don't get me wrong, it's good popcorn, but it's one of those "healthy" snacks. You know, the ones that usually taste like cardboard. Boom Chicka Pop doesn't taste like cardboard exactly, but it does fall short of the kind of popcorn you might find at a movie theater.
So, about a year ago, I set out on a journey to find the best popcorn maker that could duplicate the old days of great movie popcorn. I dove deep into Google to find the best way to cook it and what ingredients to purchase. After some solid research, I decided on the West Bend Stir Crazy Popcorn Machine, Orville Redenbacher's Gourmet Popcorn Kernels, Gold Medal Flavacol Seasoning Popcorn Salt and Orville Redenbacher's Popping & Topping Buttery Flavored Oil. (I messed up as usual on this order, and they sent me 36 bottles instead of one.)
I waited excitedly for my perfect popcorn plan to come to fruition. All the stuff arrived, and I was off. It took me a couple of times, but by the third batch, I was amazed. The popcorn was better than the movie theater's! I knew I had hit the jackpot when the aroma woke up my son and he came down to grab a handful. I was in popcorn heaven. I had gotten the process from plugin to final kernel pop in about six minutes. And it was easy to clean!
Of course, it didn't last.
Around August of this year, the popcorn maker started acting up. I would put in all the ingredients, and it would take 20 minutes to pop. Even then, only about a third of the kernels popped. One of the obstacles for someone who lives my lifestyle is that when there's a problem, there's no customer support at 2am. So, I took to my iPad and dashed off a letter to West Bend support. Four days later, I had not gotten a response. So, I emailed again. This time, they answered:
Thank you for reaching out to us. I'm sorry to hear that you experienced this, but don't worry, I'm here to help. Kindly respond to this email with a photo of the PROOF OF PURCHASE of your machine so we can verify the warranty coverage.
I did what they asked and told them that I liked the machine and just wanted a replacement. The next response was:
Thank you for reaching out to us. I'm sorry to hear that you experienced this, but don't worry, I'm here to help. ​Please try to do the water droplet test, turn on your machine and place droplets of water on the heating plate and observe if it evaporates. Please let me know the outcome of the test.
I wrote back telling them that the test worked but the machine still wasn't popping.
Thank you for reaching out to us. I'm sorry to hear that you experienced this, but don't worry, I'm here to help. We appreciate your response. Since there's an evaporation, that means that the unit is heating up. You might want to check the expiry date of your kernels or try using another one.
Now it was the popcorn's fault? When all else fails, blame old Orville? I tried three different kinds of kernels and still no luck. I even went as far as videotaping the cooking process and sent it to them. "I still do not have my problem solved. Attached, please find a link to a video of the machine not working. Please send a REPLACEMENT immediately. Do I really have to FIGHT THIS HARD OVER A $40 item?"
By now, it was September 17. The warranty expired November 1.
Ten days later, I tried again: "Now I'm being ignored? Are you trying to wait me out until the warranty on this unit is over? This is a disgrace."
I'm still waiting to hear back. My last correspondence was: "Can you be more unprofessional??? Shit product. Shit company. Shit customer service."
Why does this stuff happen to me???
But I wasn't giving up. I thought I got my revenge by purchasing an ACEKOOL Popcorn Maker, Multifunctional Popcorn Popper Machine with Nonstick Plate & Stirring Rod!
Of course, this thing was worse than the first one. It popped half the kernels from day one. But on this night, I was determined to have my popcorn. As I watched the new popcorn maker cook like it had constipation, I quickly grabbed the old one and started popping corn on that one too. I figured between the two of them, I could get one solid bowl of popcorn for my snack! Stereo popcorn!
As I stepped back to take a breath, I noticed my dogs were laying there looking up at me with a look on their faces like, "What the f#$k is wrong with you, psycho popcorn man?" Laughing at the ridiculousness of it all, I took out my phone and videoed the psycho popcorn man method for posterity.
Two days later, I found myself in Target and couldn't resist. I bought the Dash SmartStore Stirring Popcorn Maker. Third time's the charm? Not quite. This one works and cooks all the kernels. Problem is, it takes about a half hour to cook maybe half of what the first two cooked. It's not really worth the trouble.
But I'm not a quitter! When I wrote up my Christmas list for my wife and kids, I bet you can guess what was right there at the top. That's right. I can't wait to get my hands on my Stovetop Popcorn Popper!
Merry Christmas everyone! Wishing everyone a healthy happy new year, and THANK YOU all for supporting us!
Want more? Check out the December 2022 issue of New Jersey Automotive!