by Thomas Greco, Publisher
It's hard to believe that we are celebrating AASP/NJ's 60th year in 2023! To be perfectly honest, since I have only been a part of the association for the last 38 years, I'm not sure if anyone who started all of this is still alive.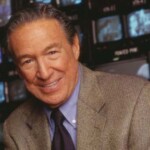 AASP/NJ was actually founded as the North Jersey Auto Body Association (followed not long after by the Central Jersey Auto Body Association, the Greater Northwest Jersey Auto Body Association and the South Jersey Auto Body Association, all of which eventually merged into AASP/NJ). 
I was fortunate enough to get to know the founding father of the association, George Threlfall. George was there from day one. We became good friends, and he trusted me enough to give me the original minutes from the very first few meetings that were held over 60 years ago. Looking back at those, it is amazing what the association has accomplished and how far we have come. 
I could probably write a book about the history, but we'll have to settle for some random memories right here. And my memory ain't what it used to be, so please forgive me if I forget someone or if the order isn't exactly correct.
I attended my first association meeting in 1984. I knew absolutely nothing about collision repair. (Some might say that's still the case). At 23 years old, I assumed I was walking into a room full of stereotypical mean auto repair guys. Nothing was further from the truth. The first person to come up and introduce himself to me was a guy with a smile that could light up a room. He said, "Welcome; I'm Paul Vigilant." Paul just happened to be the current president, and to this day, I have never met a nicer man. He took me around and introduced me to a bunch of people who would soon become very important in my life. The first, of course, was Threlfall, who within 30 seconds started filling me in on the association's history and never stopped until the day he died. I was introduced to former presidents such as Dave Demarest, Wes Kearny, George Petrask, Ron Mucklow and Jim Bowers, all who welcomed me and offered insights (well…maybe not Jim; he was always grumpy, LOL), making me feel comfortable immediately. 
Paul was succeeded by Hank Peters (who still reads our magazine even though he lives in Florida, and messages me often). All I'll say about Hank is that we had more fun outside of association events than at them. Wink wink. 
Following Hank's tenure, we had our first bit of intrigue. Robin Ricca was in line to be the next president, but (it happened 100 years ago, so I'll just say it) in a shitty move, he was passed over for Don McPhail by ONE vote. I know Robin has forgiven that episode, but he was always the bigger (and better) man. Don was probably one of our least favorite presidents, so his term was short. I don't even think he finished it. Tommy Lee followed, and then thankfully, my newest friend, Eddie Day, took over a rocky ship and set it straight. To this day, Eddie remains one of my closest friends – hell, he's more family than friend. And that's despite almost getting me killed at the NACE show in Dallas when I barely even knew him. Eddie was followed by another more-family-than-friend Glenn Villacari. Glenn was in charge when everyone came to their senses and all four associations finally merged in the early 2000s.
It's amazing how one-time rivals can become lifelong friends. Once we merged, people like Russ Robson, Lee Vetland, Joe Lubrano, Tom Elder, Charlie Bryant and Jeff McDowell (all Central Jersey guys) became like family just as the other guys did. 
Even today, almost 40 years on, I still can't comprehend how there are so many great people in this industry. The "new" generation, guys like Jerry McNee, Ken Miller, Anthony Trama, Dennis Cataldo and Brad Crawford, are still becoming good friends and at the same time giving their hearts and souls to make this industry better.
So here's to 60 years! Here's to the great people we lost like George, Paul, Tommy, Guy, Lee and Russ. Here's to everyone who is still out there plugging along (Hank, Robin, Joe, etc…).
I treasure you all, and I thank you for everything.
Want more? Check out the November 2023 issue of New Jersey Automotive!