by Alana Quartuccio
AASP/NJ continues its commitment to providing collision repair professionals with the knowledge and resources needed to advance in this ever-changing industry.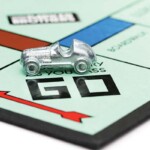 As a follow up to its successful June meeting on laws and regulations, AASP/NJ will host the second part in an ongoing series of discussions on how to improve and succeed in the automotive repair industry with "What's Next? Repair Planning and Repair Logic" on Wednesday, September 27 at 6:30pm at Indasa USA Training Facility in Fairfield, NJ.
AASP/NJ leaders will be joined by a representative from OEC who will review the many benefits of adopting the repair planning process and how it is proven to be effective in increasing a facility's average repair order amount. 
This is a not-to-miss meeting, especially for those who attended the June meeting on understanding rules and regulations, according to AASP/NJ Board member Ken Miller.
"Our last meeting left many shop owners eager to learn what the next steps are toward complying with best practices," reports Miller. "This will pick up where we left off as we now focus on the first step toward changing our businesses and how to become more profitable." 
AASP/NJ is grateful to its generous sponsors – Indasa USA and OEC – for their participation and support. Cost to attend this meeting is $35 per member shop in good standing and $75 for each non-member attendee. There will be no cost to those who attended the June meeting.
For more information on how to become a member of AASP/NJ, please contact the AASP/NJ Administrative office at (973) 667-6922. For more information on AASP/NJ, visit aaspnj.org. 
Want more? Check out the September 2023 issue of New Jersey Automotive!