by Alana Quartuccio
AASP/NJ members are singing their praises about the association's health care plan!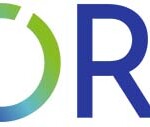 Offered exclusively to members in good standing, the plan is a win-win for all involved. Not only is it saving collision repair shops thousands of dollars in healthcare savings, but it has also led to increased association membership as businesses are joining AASP/NJ just to take advantage of the low rates and other benefits they would not have access to elsewhere.
"This is not your everyday health insurance plan," boasts Joe Amato, Jr. of World Insurance Associates, which AASP/NJ worked closely with to develop the plan. "We have saved members thousands of dollars, while increasing their coverage. Future rate stability is something employers want and need. Typical health insurance plans can increase 15 to 20 percent in a year which forces people to increase their deductibles and copays. That is not the case with the AASP/NJ plan. It just went through an annual renewal, and the plan's already low rates have changed only by an average of three percent, with no increased deductibles or copays!"
AASP/NJ members who have made the switch have not only reported savings, but also the ability to offer healthcare benefits to all their employees.
"Health insurance is always a large cost, but we were able to save money while providing quality coverage to our employees," states Tony Lake (Exclusive Auto Collision; Ramsey). "The customer service has been easy to deal with when resolving issues and handling concerns. We have had no problems with coverage or care for anyone on the plan. My agent, Nicole Lewicki, has been very helpful with adding employees and answering questions."
"After much research, we chose the AASP/NJ Health Plan," shares Matt Meehan (MMI Consulting, LLC). "The World Insurance team made the process of switching insurance easy. In particular, Joe Amato Jr. spent hours answering all of our questions and emails. The service and price have been excellent. I highly recommend the plan."
The AASP/NJ healthcare plan works so well for so many because individual automotive repair businesses of any size can enroll, whether the shop has one employee or hundreds. Plan highlights include the ability to choose from two national provider networks, multiple plan design options (including low and high deductible plans, different office-visit copay options and also health savings accounts), Teledoc service with access to providers 24/7/365, online access to claims information and ID cards and so much more!
AASP/NJ members interested in learning more about the health care plan can contact Joe Amato, Jr. at World Insurance Associates at aaspnj@worldinsurance.com or (732) 530-6740, ext. 412.
For more information on the program, visit worldinsurance.com/aasp.
Want more? Check out the August 2023 issue of New Jersey Automotive!