by Jerry McNee, AASP/NJ President
First and foremost, I just have to say: WOW!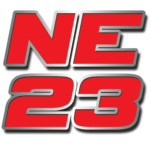 Anybody who's anybody joined us last month for the NORTHEAST® 2023 Automotive Services Show at the Meadowlands Expo Center in Secaucus. If you were there – as an attendee, educator or vendor – thank you! And if you stayed home because you were "too busy," you certainly missed one of the best shows anywhere in the country. From open to close, the show floor was full of engaged automotive and collision professionals, but let's face it: People are attracted to shiny, sparkly things, and at NORTHEAST 2023, that was actually the educational seminars!
That's exactly what NORTHEAST is about. First-class speakers from around the country gathered in one place to discuss relevant topics and brought us the latest and greatest information, and the quality of those sessions was evident in the fact that nearly every seminar was sold out. At times, I nearly forgot that a tradeshow was going on outside because I became so engrossed in the invaluable information that was being presented…I took something away from every single seminar I attended, and I wasn't the only one!
The game has changed, and it's our responsibility to keep up with what's happening in our industry. We had several classes about documentation and getting paid what we're worth from experts like Tim Ronak from AkzoNobel and Mike Anderson of Collision Advice, and we learned more about changing ADAS technology and the importance of calibrations from experts like Chuck Olsen of AirPro Diagnostics and I-CAR's Niel Speetjens and Paul Hill. We also had several star-studded panels that you had to see to believe (check out page 24 for the full recap including info on each educational session).
Hour after hour, presenters dove into the industry's issues in the first half of each session and then spent the rest of the time tying everything together and exploring real-world solutions to the headaches we're all faced with. By looking at each problem from different angles, asking the most pressing questions and sharing multiple perspectives, we all left with some answers that we can implement in our businesses.
There was a ton of engagement in every class, and quite a few attendees voiced the opinion that these were the best classes they'd ever taken by far. We couldn't get enough!
Our industry is changing, and it's changing faster than ever. We all think we know it all, but that's simply impossible with how quickly technology is advancing and outpacing even the best of us. AASP/NJ wants to give back and help our industry, and that's why we put so much blood, sweat and tears into making NORTHEAST the best it can be year after year. But we can't force anyone to exert the effort to grow their own knowledge. If you're not paying attention or if you simply cannot be bothered to leave the four walls of your business to gain some additional knowledge, you're really doing yourself a disservice.
What are you doing to improve yourself and your industry? None of us has it all figured out; everyone who attended NORTHEAST 2023 left with new information. There's always something to go home with. The people taking time away from their shops to attend these seminars, expand their knowledge and take that information back to their facilities are going to be our industry's forward thinkers and leaders in the future. I hope more of you will join us at future events because our industry needs more leaders, and you just might be surprised by all you can gain!
Want more? Check out the April 2023 issue of New Jersey Automotive!