by Chasidy Rae Sisk
If your shop is not currently worried about spending $2 million on an electric boiler, make sure to thank AASP/NJ!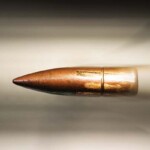 Since Governor Phil Murphy unveiled New Jersey's Energy Master Plan (EMP) in 2020, few clear answers have been provided to clarify how much each component of the initiative might cost families and businesses. One of the first planned provisions, introduced in December 2021, called for the replacement of all fossil-fueled (gas or oil) heating systems to be replaced with electric boilers after January 1, 2025, and the first 8,000 facilities to be impacted included those with an existing New Jersey Department of Environmental Protection (NJDEP) permit – namely nearly 150 auto body, automotive repair and dealership businesses with a paint booth heating unit of one million BTUs or more!
Experts indicated that the cost of replacing a commercial gas boiler with an electric boiler starts at $2 million. And while the NJDEP initially estimated that operating costs would increase by 4.2 to 4.9 percent, they later acknowledged that they had made an error, admitting that it would actually cost 4.2 to 4.9 TIMES more to operate an electric boiler. Opponents of the provision have estimated a total price tag of $17 billion.
Further, the increased need for electricity would exceed New Jersey's capabilities, requiring power to be imported from other states – including, in many cases, non-renewable energy, with the likelihood of ultimately increasing carbon emissions. This seems contrary to the goals of Governor Murphy's EMP, which calls for the Garden State to transition to 100 percent clean energy by 2050, shifting toward wind and solar power and moving away from natural gas and other high-emission sources.
"This provision would affect all of us," explained AASP/NJ Executive Director Charles Bryant. "Not only would it impact our shops, but it would also require implementation by apartment buildings, schools, government buildings…so it would play a role in our businesses, homes and taxes; it was going to affect everybody. As an association, we knew we needed to do something."
The association joined a coalition of over 30 other business and labor organizations that immediately took up arms against the proposed provision, expressing concern about the prohibitive costs associated with the plan.
In September 2022, the coalition wrote a letter to state Senate President Nick Scutari (D-Clark) and Assembly Speaker Craig Coughlin (D-Woodbridge) to urge a pause in the mandate until costs could be properly evaluated.
"Unfortunately, the electrification of the building sector is not only expensive, but is moving forward without Legislative authorization. The first regulation mandating building electrification will be acted upon in less than 90 days," the coalition wrote. "The NJDEP has stated it will cost four to five times more to heat buildings with electricity as opposed to natural gas. Additionally, the NJDEP did not provide the cost estimate to convert a building's electrical system so it can run an electric boiler of that size. Compliance with this regulation will lead to significant increases in rents, property taxes, and grocery bills, at a time when the Legislature is focused on reducing these costs."
The coalition submitted the respectful "request that both the Senate and Assembly engage in the building-electrification policy by consideration of these bills or through alternative means."
These efforts garnered the attention and praise of several state legislators.
"Initial estimates to replace thousands of good-working gas boilers is in the billions. Forcing people to pay those costs and rely on one energy source in today's economic climate is irresponsible and incredibly tone-deaf," Assembly Republican Leader John DiMaio (R-Warren) said. "The administration's green goals do not consider inflation, the stability of our electric grid or people's budgets."
"Gov. Murphy's plan to force the replacement of efficient, clean and cost-effective gas boilers with electric versions short-circuited because it didn't make any sense. His plan would have required thousands of businesses, schools, apartment complexes and government buildings to pay millions each to convert to electric boilers that cost four times as much to operate as existing gas boilers. It would have been a massive and unnecessary cost for both businesses and taxpayers," claimed State Senator Anthony Bucco (R-Morris) who indicated that the Garden State had "dodged a multi-billion-dollar bullet."
In fact, several legislators expressed concern that the administration had not sufficiently calculated both construction and operating costs.
"We might need to go 100 percent clean electric, but we have to do it with the workforces in mind. We're going to put a ton of employees and companies out of business. We should be working with those companies directly," suggested Senator Vin Gopal (D-Monmouth). "We also have to make sure there are no unburdened costs. I think all of that stuff wasn't being considered."
As a result, Senator Gopal was joined by Senator Holly Schepisi (R-Bergen) in sponsoring Senate Bill S2671 which "prohibits adoption of any State rule or regulation mandating electric heating or water heating systems in buildings prior to issuance of DCA report."
Opponents of the provision have professed support for clean energy, yet they've expressed the belief that there are other ways to achieve these goals. "While we all support the goal of clean energy, New Jersey businesses and families deserve policies that incentivize and support a clean energy transition, rather than mandate only one energy source," believes Eric DeGesero (Fuel Merchants Association of New Jersey), a leader in the coalition against the provision.
Senator Bob Smith (D-Middlesex), chair of the Senate Environment and Energy Committee, agreed. "There has to be responsible public policy, and I think that's where it has to go. I think we're going to incentivize and entice people to do more electrification in their heating."
While the final rule adopted on December 2 excludes the provisions related to electric boilers, the battle is far from over.
"It's better than the alternative, but it is not over by a long shot,'' DeGesero warned. "It was good news that they stayed the boiler regulation, but by no means have they walked away from wanting to electrify everything. Our concerns still remain that the Governor's Energy Master Plan ultimately mandates all commercial buildings and residential homes be converted to electric, despite the astronomical price tag and strain on our already fragile electric grid."
Likewise, Senator Bucco sees the removal of the provision as "a victory for now," but he cautioned, "We need to make sure this proposal isn't resurrected in the future. We'll keep fighting to ensure that the other provisions of Gov. Murphy's Energy Master Plan, which would result in tens of thousands of dollars of unnecessary costs for families and homeowners, are removed as well."
"Members of the collision industry should be very appreciative of this accomplishment because everything we achieved was a big deal," Bryant added. "But although they've dropped the provision for now, it's not dead yet. It's likely to come back, so we need to be alert and make sure we keep doing our part to prevent that from happening. Shops cannot afford to spend millions of dollars unnecessarily, and AASP/NJ will continue monitoring the situation. We encourage all New Jersey auto repair and body shops to get involved in the fight for the future of our businesses by joining the association and supporting our efforts."
Shops would do well to heed these warnings as the NJDEP has already issued a statement, promising that "DEP will continue to stakeholder the boiler issue as part of our second round of PACT Climate Pollutant Reduction initiatives to ensure that the eventual regulation of boilers achieves a reduction in greenhouse gas emissions at a reasonable cost."
Want more? Check out the February 2023 issue of New Jersey Automotive!