by Chasidy Rae Sisk
The joy of the holidays is behind us, and ahead lies the anticipation of what the new year will bring. Much remains unknown, but one thing holds true: the largest regional automotive show on this side of the country is sure to provide the unparalleled experience, education and exhibitors that attendees have come to expect over the past 45 years!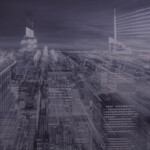 And the 46th NORTHEAST® Automotive Services Show aspires to new heights by bringing in the industry's biggest stars to conduct training while the show floor promises heavenly equipment to make the job that much easier.
As AASP/NJ prepares for its flagship event to return to the Meadowlands Exposition Center (MEC) in Secaucus, NJ on March 17-19, automotive and collision repair professionals are getting amped up for this year's rendition of the largest and fastest growing show of its kind. NORTHEAST typically draws over 6,000 industry professionals every March as shop owners, technicians, painters, estimators, suppliers and others flock to the 65,000 square foot show floor to check out the latest tools, products, equipment and services.
"NORTHEAST is THE automotive services trade show that repairers just can't miss," insists AASP/NJ President Jerry McNee. "It's pretty simple to see why. NORTHEAST delivers top-notch training, exhibitors and demos on the floor. It's my favorite show of the year, even compared to SEMA. SEMA is great, but it's SO big, so vast…It's just too much! It's difficult for us on the East Coast to take a full week away from our shops to fly across the country, and once we get there, it's impossible to see everything because it's all spread out so far.
"NORTHEAST offers the same atmosphere in your own backyard," he adds. "For many of us, a simple road trip that requires minimal travel provides a chance to see the same vendors who can take the time to answer your questions, plus we'll be bringing the same nationally celebrated educators right to the Meadowlands to allow shops in this area to benefit from their knowledge. Everything you could ever ask for in an automotive trade show, just a short drive away. It doesn't get any better than that!"
When it comes to education in the collision repair industry, it's impossible to find anyone who is more respected and generally admired than Mike Anderson of Collision Advice, and NORTHEAST organizers are ecstatic to welcome the industry icon back to the MEC in 2023.
"I am very excited to get the opportunity to return to the NORTHEAST Trade Show this year to share some insights in regard to some of the OEMs that we at Collision Advice work with," Anderson hints at the topic of his presentation. "I'm looking forward to seeing some old friends as well as making some new friends. If you haven't circled the dates on your calendar, don't delay; do it today!"
AASP/NJ likes to keep things fresh, and while Anderson is only one of the industry's top trainers planning to participate in NORTHEAST 2023, attendees can expect to see some new faces as well, including respected industry leader, David Luehr from Elite Body Shop Solutions, who will be attending his very first NORTHEAST this year.
"I have heard people talking about how incredible the NORTHEAST Show is for many years, so I am very excited for the opportunity to bring our best collision management training to the amazing shops there!" he shares.
AASP/NJ Board member Ken Miller is over the moon about this year's educational slate.
"We've got some of the industry's very best coming from all over the country to deliver training for NORTHEAST attendees. Expect to learn and grow from seminars and panel discussions on today's top issues. Our industry is changing quickly, and we're providing everything shops need to be successful today and in the future. We're really looking forward to a great turnout in March."
NORTHEAST always attracts a wide range of vendors, promoting tools, products, services and equipment that are also designed to ensure shops' success, and each year, demonstrations on the show floor leave participants feeling enlightened about different techniques they can implement in their own businesses.
"Our exhibitors will be displaying and demonstrating some of the newest and most cutting-edge equipment available," Miller promises.
"GUNIWHEEL is a regular exhibitor at the NORTHEAST trade show because it is the perfect place to market our products to new and existing customers," according to Michael Dunlap (GUNIWHEEL). "Our universal shop wheels are designed specifically for auto body shops, and we look forward to attending again in 2023!"
"CCC is excited to be back at AASP/NJ's NORTHEAST in 2023," agrees Joe Weaver, Manager, Automotive Market Sales for CCC Intelligent Solutions. "Meeting face-to-face with our current and future clients at events like this is something we don't take for granted, and we're looking forward to a great show."
What makes NORTHEAST vendors so beloved is their commitment to their customers.
"When I think about NORTHEAST, I think about our valued customers and the changes to our industry they must evolve to deal with…from the growing national chain body shops to constantly changing OEM programs to the way insurance companies take advantage of body shop services," says Nick Mattera (Innovative Solutions and Technology). "The NORTHEAST show gives a platform for our customers to come and not just see our new equipment, but to get educated from all of the offered classes on how to navigate their businesses. Right outside of the classroom area of the show, we will be in the Innovative Solutions and Technology booth ready to show you the latest in technology for your welding needs, the new opportunities that ADAS calibrations can do for a proper and documented repair process, and how this can be profitable for your company's bottom line."
Education and exhibitions at NORTHEAST 2023 sound amazing, but that's not all…There's also the EXPERIENCE. Nothing competes with the face-to-face networking at an event of this size and caliber, and attendees will enjoy the chance to win a number of prizes while catching up with old friends and getting to know new ones. The show also provides many opportunities to celebrate the industry that we all love, including during AASP/NJ's Third Annual Young Technician Award presentation where a young repairer will be recognized for his or her hard work and dedication to the craft.
Pre-registration for NORTHEAST 2023 is now open. To pre-register and to stay up to date on all the latest information and announcements, visit aaspnjnortheast.com.
Want more? Check out the January 2023 issue of New Jersey Automotive!