by Alana Quartuccio
AASP/MA works hard to support the collision repair businesses throughout the Commonwealth.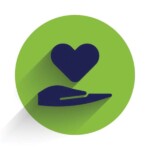 If you've been reading the pages of this magazine month after month, you know how hard the Alliance works to fight for and support legislation on collision repairers' behalf, while ensuring they have access to the best resources possible via chapter gatherings, general membership meetings and then some. 
Well, the Alliance's dedication to help businesses thrive does not stop there. An Alliance made up of business owners knows first hand what it takes to run a business. They know shops need all the help they can get, especially when it comes to cutting overhead costs and recruiting and retaining good employees.
Perhaps one of the most worthwhile benefits Alliance membership can bring a shop owner is access to affordable health care. Thanks to an ongoing partnership with World Insurance Associates, AASP/MA has been making this happen, and participating shops are saving thousands on healthcare costs!
It's difficult for independent businesses to get affordable access to healthcare, but that is no longer the case.
"This is not your everyday health insurance plan," explains Joe Amato, Jr. of World Insurance Associates, which was instrumental in establishing the plan when it first launched with AASP-New Jersey. "ERISA regulations allow us to sponsor a program that gives our small and mid-sized members the ability to obtain group rates that only larger companies would typically have access to. This not only opens the door to savings but to have the ability to offer healthcare benefits to their staff – something that many small businesses could not before World Insurance Associates brought this plan to us."  
Success in New Jersey is what inspired AASP/MA to get on Board with the program. 
"Members have saved thousands of dollars while increasing their coverage," added Amato. "Employers want and need rate stability. Health insurance plans can typically increase 15 to 20 percent in just one year, therefore driving up deductibles and copays, but that's not the case here. The plan's already low rates only changed by an average of three percent with no increased deductibles or copays." 
One of the largest national insurance firms, World Insurance Associates has roughly 25 locations throughout Massachusetts on hand to work with the shops of the Commonwealth, although the plan itself is low maintenance and can be easily maintained online.
AASP/MA's partnership with World Insurance Associates is expected to bring more opportunities for savings as they plan to offer customers a commercial package as well.
Health insurance is just one of the many benefits AASP/MA has brought to its members, thanks to partnerships like this. AASP/MA members who are up to date in their annual membership dues are also eligible to enter into a dental insurance plan with competitive costs by way of the Magellan Insurance Agency. Knowing how easily credit card processing fees can add up, AASP/MA also has arranged for its members to get discounts in credit card processing via Chosen Payments.
It's not too early to start thinking about making changes to bring savings to your shop in the new year. Next to payroll, health insurance is typically the second largest cost for most businesses. Getting started is easy. Submit your current insurance information via email at aaspma@worldinsurance.com. 
Want more? Check out the October 2023 issue of New England Automotive Report!