by Chasidy Rae Sisk
If knowledge is power, it stands to reason that a lack of information leads to an absence of power…possibly even a form of bondage. But rather than allow consumers and auto body professionals to remain imprisoned in a cell of misinformation, AASP/MA has taken its educational programming to a whole new level with its TV show, Auto Sense.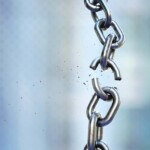 "Our goal is to help vehicle owners better understand the claims process, why their vehicle needs to be repaired a certain way and how the insurers are shirking their responsibilities," explained AASP/MA Executive Director and Auto Sense host, Lucky Papageorg. "Collision repairers are the consumer's true advocate in the process – the shop seeks to perform necessary procedures that are required to ensure the vehicle reacts the same in a subsequent loss. If the shop fails to follow those procedures, there's no guarantee the vehicle will be safe for its occupants or anyone else on the road."
Since debuting in June on Braintree's BCAM TV, Auto Sense has sought to loosen the yoke of ignorance that has been inflicted upon the motoring public, and although only a few episodes have aired so far, the shackles are already weakening!
"After having a minor fender bender, I was researching YouTube for collision repair advice and found the first episode of Auto Sense," recalled one consumer, Maureen McCaughna. "I learned exactly what I needed to know – and even a few things I didn't realize I needed to know! They covered the complexity of collision repair, insurance issues and most importantly, the need to be your own advocate.
"I was surprised to hear how the consumer should always be included in repair decisions," she continued. "Now, I realize that the repair shops, NOT the insurance company, are the best resource for the vehicle owner. The casual, conversational format of the program made it much easier for me to understand the information. I'm looking forward to future episodes and hope that the presenters will elaborate even more on what insurance policies should cover when it comes to vehicle repair."
Auto Sense has also provided Massachusetts vehicle owner Dianna Hopper with unexpected freedom delivered in the guise of knowledge.
"It was extremely informative to learn about the many things that happen behind the scenes in the insurance industry that consumers are unaware of. I was really impressed with the quality of information and plan to continue listening to future episodes. It'd be really useful to learn more about best practices on combining all home and auto benefits under the same insurance company, and I'd like to better understand when it's best to go through a third-party policy to avoid affecting our insurance score…because a lot of people don't even realize that we have an insurance score!"
The first two episodes of Auto Sense featured special guest Jack Lamborghini (Total Care Accident Repair; Raynham) who joined Papageorg in educating people on collision repair claims practices and the importance of self-advocacy (episodes one and two are available at bit.ly/AutoSense-ep1 and bit.ly/AutoSense-ep2, respectively).
Massachusetts-licensed auto damage appraiser and insurance agent Nadine Nesbitt (WAITT! We're All In This Together Marketing Group) appears on the third and fourth episode to offer advice on purchasing insurance, selecting the right agent and understanding the differences between first and third-party losses.
"Auto Sense will cover everything from insurance to ADAS, from repair procedures to legislative initiatives, as we attempt to educate the motoring public on becoming their own best advocate and assisting the body shop that will be properly taking care of them and their vehicle," Papageorg promised. "We plan to do in-shop recordings to demonstrate the extent of equipment shops must invest in to help consumers understand everything we undertake to ensure the safe repair of their vehicle."
As with most of AASP/MA's initiatives, Auto Sense also strives to free auto body shops from the chains that hold them back.
"Repairers take on major liability when they repair a vehicle; they cannot afford to repair that vehicle improperly," Papageorg emphasized. "Yet, the insurer's only concern is their bottom line, and they look to mitigate their losses to the point that they'll untruthfully tell vehicle owners that these procedures are unnecessary. But shops invest thousands in training, tools and equipment, and they deserve to be compensated for what they do.
"The collision repair industry has borne the brunt, performing procedures for free when the insurers refuse to pay for them, but we cannot continue absorbing this cost and subsidizing repairs. Shops hate to charge co-pays to their customers, but someone has to pay. By rights, the shop's invoice should be covered by the indemnification policy the consumer bought…but insurance companies are shirking their responsibilities, and consumers deserve to know the truth."
Papageorg also has a message for insurers: "Insurers don't fix cars; repairers do. It's your job to indemnify the policyholder, and that means compensating shops for restoring the vehicle to its pre-accident condition, nothing more and nothing less!"
Shops are already seeing the benefit of using Auto Sense to educate consumers. One shop owner informed Papageorg that he's running it in his waiting room, while other shops have received calls from customers asking if they are affiliated with AASP/MA.
"General education for the crashing masses without promoting any specific shop…It's a great way to get messages out to consumers with pertinent information and pictures to show the general public what's under their car's skin in a more in-depth way than we can explore at the point of sale," Rob DelGallo (Factory Collision & Restoration; Weymouth) shared his thoughts. "By producing our own videos, with a little local flavor, to help consumers with questions, our industry is letting consumers know that they have more power than they think!"
"Auto Sense is a very informative show with a lot of pertinent information regarding the current state of the collision repair industry," agreed Josh Fuller (Fuller Auto Body & Collision Center; Auburn). "Creating and maintaining awareness of our challenges can only benefit our industry in the long run, and I'm excited to see what topics are covered next."
Fuller suggested that he'd like to see an episode on current regulations and best practices, and he thinks it'd be beneficial to share shops' real-world experiences with customers and insights, possibly even adding an "Agent Spotlight" segment to offer an insurer's perspective. DelGallo has a lot of ideas for future topics as well, including ADAS demonstrations or examples of scenarios that can occur when vehicles are improperly repaired or when an installed part is not like kind and quality when compared to the original.
"We should cover every topic that repair facilities deal with on a daily basis – from steering to the substandard work performed by some shops," DelGallo recommended. "Let's tell consumers the truth about why insurers employ these shops because we all know it's not about proper repairs…It's about saving the insurer money, even if it costs the vehicle owner."
A new episode of Auto Sense airs on Braintree's BCAM TV every two weeks, and episodes are being added to BCAM's YouTube channel for on-demand access. The show is also distributed to nearly 350 additional public access stations across Massachusetts that may elect to broadcast it to their local communities as well. Contact your local station to request they add it to the programming in your area. (Visit bit.ly/ask4AutoSense to find contact info for your local station.)
Papageorg is "really confident that consumers and shops will get a lot of useful information from Auto Sense. This platform allows AASP/MA to amplify our voices to make sure that accurate information about our industry is reaching customers' ears. Stone by stone, we will tear down the prison of misinformation that has been erected around us!"
Want more? Check out our full October 2022 digital issue below: