Not much happened during the July 12 meeting of the Auto Damage Appraiser Licensing Board (ADALB).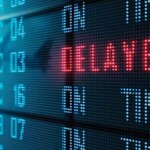 The Board was scheduled for a hearing to review the potential revocation of Justin Forkuo's (290 Auto Body; Worcester) appraiser license, but since Forkuo's attorney was unable to attend the meeting, the hearing has been postponed until the next ADALB meeting. 
Moving on to "other business," Board member Peter Smith (MAPFRE) broached the topic of out-of-state appraiser licensing, explaining that there's an issue with the system used; the system will not allow an automated renewal for appraisers who do not have a residence in the state of Massachusetts. He offered to talk to Bob Hunter to try to get an update for the next meeting. Candidates encountering the mentioned issue can reach out to Hunter directly to submit a statement and a check after which the reinstatement will be manually issued. 
Smith also questioned the requirements for Massachusetts licensure as it pertains to non-residents, suggesting that it might be worth revisiting and offering to do some research with the intent of discussing at a later ADALB meeting. 
The ADALB was scheduled to reconvene on August 8 but the meeting was postponed. There was no new date set at the time this issue went to press. Don't miss the detailed coverage of the July meeting, only available in the August issue of the Damage Report members only newsletter.
AASP/MA members are strongly encouraged to listen to the recording of the July 12 meeting in the Members Only section of aaspma.org for a glimpse into the inner workings of the ADALB. View the meeting agenda at bit.ly/ADALB0723. 
Want more? Check out the September 2023 issue of New England Automotive Report!