by Chasidy Rae Sisk
In a state where the labor reimbursement rate is the lowest in the country – despite contending with one of the highest costs of living – many shops have found that simply educating their customers about the egregious under-indemnification issues that run rampant amongst insurance companies allows them to collect a copay to get reimbursed for the hard work exerted into safely and properly restoring vehicles to their pre-accident condition.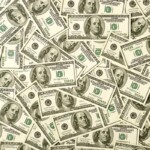 It's not surprising that shops were taken aback at allegations that, by doing so, they might be behaving illegally and could potentially lose their collision shop registration!
That's exactly what happened near the end of 2022 when an uproar arose among registered collision repair shops throughout the Commonwealth who felt threatened by an email circulated via the Division of Standards (DOS). With a subject line of Motor Vehicle Repair Shops and Motor Vehicle Glass Repair Shops Registered with the Division of Standards, the email cautioned shops about communications "with customers or potential customers regarding the amount of compensation, if any, that claimants may expect to receive from insurers."
Specifically, the DOS Notice asserted, "Some Repair Shops have suggested to customers or potential customers that if a customer pays the Repair Shop the difference between the Repair Shop's charges and the amount the insurer pays for the Repair Work, the claimant is entitled to compensation for this difference from the insurer," warning that "such a suggestion might be false and might subject the Repair Shop to penalties" which could include suspension or revocation of the shops' registration.
Are shops in the wrong for charging a copay? Unlikely!
"It is quite clear that the DOS has been weaponized by the insurance industry against the collision industry and specifically against those shops who have made the bold move to collect what they are worth for the repair procedures they have performed on a vehicle to restore it to road worthy functionality, to restore these vehicles to as close to pre-loss condition as possible, while accepting the full liability in doing so," said AASP/MA Executive Director Lucky Papageorg. "There is nothing wrong with getting paid fairly and adequately for the work that you do and passing on any costs not covered by the vehicle owner's insurer in the form of a copay."
Of course, there are some stipulations in this assertion. For example, shops should never imply or promise that the insurer is legally obligated to reimburse the consumer for the amount of a copay; however, despite the DOS's claims to that effect, this allegation appears to be false, according to a letter addressed to DOS Director James P. Cassidy, Jr. and written by Attorney James A. Castleman, Esq. on behalf of the "Alliance," to request that the DOS "issue an official clarification of the Notice, correcting facts that may have been misstated in the Notice and clarifying issues of law addressed in the Notice."
Castleman specifically identified that it is legal for a shop to inform customers that they may request reimbursement for copays, that customers may legally request those amounts and that insurers may be required to pay or reimburse the consumer "for all or part the difference between what their insurer has paid or allowed and what their repair shop is charging and/or that the customer has agreed to or paid."
After reviewing three documents (sent by three consumers to three different insurance companies requesting reimbursement for repair work performed by ONE shop) provided as evidence of the allegations, Castleman found "no evidence whatsoever that the repair shop is suggesting that 'insurers must reimburse or pay to claimants all of the amount of money claimants pay' to the shop. Nor is there any evidence whatsoever, that the shop has suggested that a 'claimant is entitled to compensation' for the difference between the shop's charges and the amount that their insurer is paying for the work. Nor is there any indication […] of ANY other repair shop having made ANY representations to ANY insured that their insurer must make additional payment to them, or that they are entitled to any additional payment."
The Notice was issued prior to the DOS contacting the shop in question or any of the three insureds, essentially treating the insurers' complaints as indisputable when, in fact, subsequent investigation conducted by Castleman and AASP/MA revealed that the shop accused of these "misrepresentations" actually adhered to all legal requirements as it relates to this situation:
The shop informed its customers in advance that it may charge more than the insurer would agree to pay and that, if that were the situation, the customer would be liable for the additional charges. Customers were made aware that nothing dictates that an insurer must pay all of the shop's charges or that the customer is entitled to any specific amount of compensation from their insurer; although the shop suggested that the vehicle owners could request compensation from their insurers, they specifically clarified that there was no guarantee that the insurer reimburse them for the copayment.
Furthermore, "NONE of the insured customers involved in the three subject claims filed any complaint with the Division of Standards (or any other agency) regarding the shop's conduct, and ALL appeared to have acknowledged that they understood the shop's terms and that there was no guarantee that they would get paid the full amount of the shop's charges from their insurer," Castleman wrote.
Castleman's letter also suggests that "it appears suspect to my client that each of the three documents is essentially in the same format, even though there are three different insurers involved, which leads my client to wonder whether these three insurers may have agreed together to initiate some type of action against the repair shop."
Ultimately, it appears that these insurance companies complained to the powers-that-be that shops are making them look bad by refusing to accept underpayment or perform substandard repairs to the vehicle owner's detriment.
"Insurers have had to resort to this recent scare tactic because they are hearing from so many disgruntled and enraged vehicle owners on a daily basis," suggested Papageorg. "And pressure from the 'Alliance' has caused insurers to pursue these additional actions and tactics which could very well blow up in their face."
Castleman's letter expresses concern that "multiple Massachusetts auto insurers are now quoting language in the Notice (even if sometimes out of context), to represent or imply to their insureds that certain conduct engaged in by collision repair facilities is illegal, when the particular conduct is, in fact, legal." More specifically, insurers have interpreted a statement in the Notice that reads, "any suggestion by a Repair Shop to a customer or potential customer that an insurer will or must reimburse the customer for all or a part of the customer's payment to the Repair Shop is not supported by Massachusetts law and may be a false or fraudulent statement" to mean that "they are never required by law to pay or reimburse any additional amounts for repair work."
Contradicting this belief, Castleman stressed, "In direct contravention to the quoted statement in your Notice, the multiple legal avenues available to customers to challenge an insurers' payment to them, as provided by various statutes, regulations, case law holdings and language of their auto insurance policy is testament to such a suggestion being supported by Massachusetts law.
"Further, not only are insurers sometimes required to pay such additional amounts, sometimes insurers are in violation of M.G.L., c. 176D §3(9), the so-called Unfair Claims Settlement Act, when they do not pay such additional amounts. And, I can attest from personal experience representing multiple repair shops and their customers, that sometimes insurers are found to be in violation of that statute, and insureds are awarded multiple damages and their attorneys' fees when a Court determines that an insurer has failed to make such payments."
In response to the Notice's claim that "Absent a final decision from such dispute resolution [statutes and regulations referred to in the Notice], the insurer is not obligated to pay the amount either the claimant or the Repair Shop demands," Castleman pointed out that "an insurer often IS obligated to pay such additional amounts, but just does not do so until it is told by an arbitrator or a judge that it must pay[…] Your statement implies that, until they are challenged through legal process, insurers essentially are given carte blanche to pay whatever they want to pay (albeit within certain broad limits) when making a claim payment. Indeed, that is the way that multiple insurers appear to be interpreting your Notice."
Most bizarrely, Castleman observed that the three aforementioned claims were all third-party property damage liability claims, which are "not governed by most of the statutes and regulations referenced in your Notice, nor by insurance policy language that could otherwise limit an insurer's payment obligations. Rather, third party claims are governed by general common law tort principles, requiring insurers (by statute) to pay 'all sums the insured shall become legally obligated to pay as damages because of injury to or destruction of property.'
"It is suggested that using third party claims as a basis for the statements in your Notice just does not make sense, either from a factual or legal perspective," his letter continued, also noting that at least one of those three insurers were aware of their legal obligation to pay the additional charges as evidenced by the fact that they voluntarily paid those charges upon the claimant's request.
Castleman closed with a request that the DOS officially issue clarification of the Notice to correct the misstated facts and clarify legal issues as described in the letter to Director Cassidy.
In response, Director Cassidy wrote, "The Division believes the content of the Notice is correct and does not believe any clarification is warranted."
"I have been doing this a lot of years, and it has been rare that I have gotten this type of response ever, from any government agency," Castleman told New England Automotive Report. "And, I stand by everything that was in my letter."
Stay tuned to New England Automotive Report as AASP/MA continues to monitor this issue.
Want more? Check out the May 2023 issue of New England Automotive Report!