by Chasidy Rae Sisk
The ongoing technician shortage sometimes feels like The Song That Never Ends – it just keeps going and going!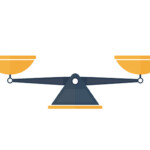 Around the country, industry professionals struggle to find and retain qualified help, and while many factors contribute to the lack of workers, it's hard to imagine that this dilemma can be resolved without the assistance of the schools and instructors providing the next generation with their collision education.
Curious about their thoughts on the topic, New England Automotive Report sat down with three local collision repair instructors: David Lelievre (Montachusett Regional Vo-Tech; Fitchburg), Kenneth Stukonis (Assabet Valley High School; Marlborough) and Tim Arruda (Upper Cape Tech; Bourne) who have taught for 15, 23 and six years, respectively.
New England Automotive Report: How do the current number of enrolled students compare to past numbers? Why aren't more students interested in a collision repair career?
David Lelievre: We're pretty fortunate to have good student numbers, but that's not the case for many other schools around the country. Our numbers haven't dropped at all; we actually have a waiting list. I'm not really sure what we do differently, but we work hard to keep the shop clean and well-organized to make sure it's a good environment for kids to be in. Our shop is very busy, and the students seem to enjoy that. Our program has been filling up for the past eight years, and this year's enrollment was the highest – we have seven kids on the waiting list.
The number of kids that actually stick through the program is a little lower, and I think that's partially due to parents pushing their kids to go to college. Higher education is good, but it's not meant for everyone, and it hurts the trades. There's a huge skills gap in this country because too few young people are going into and staying in the trades. Additionally, kids are just different these days. They've changed a lot. Kids used to put their broken bicycles back together; they had tools in their hands in middle school. Now, some of these kids don't even know what a Phillips screwdriver is, so we're really starting from ground zero. I think that's also why many who go to work in shops after graduation eventually leave the industry. Shops want to hire someone who's immediately productive, but these new technicians require more training to be productive. A few local shops have some really good programs where they foster new techs' talents or even offer incentive programs like giving them a toolbox after a certain number of years, and we see those shops being more successful with retention.
Kenneth Stukonis: Our numbers are really good, and my co-worker who works with the younger kids does a great job of bringing energy to the shop. Our shop is full with 64 students, but getting those numbers has never been our problem. That full shop at school doesn't correlate to getting graduates into the trade; issues arise when we send them out into our industry. Around 40 percent of our kids are true "gearhead" types who will go into the trade, and the challenge is getting the other kids equally excited.
The biggest problem comes down to money; it all trickles down to the Labor Rate. This is a flat industry, and since these young men and women are rarely earning $1 over minimum wage, they only stick with it for a little while. They can make $20 an hour at Amazon and enjoy an easier life than the grind of a body shop, so we're up against that. Many of them are getting out in their early 20s due to a lack of financial backing. I know one young technician who loved working in a shop, but he left the industry because he's earning an extra $10 an hour constructing steel buildings. I understand shop owners' challenges when it comes to costs, but it's a tough sell to attract kids to this industry when they see their peers in other trades earning so much more.
Tim Arruda: It fluctuates. Since I teach the freshmen, I'm more involved with recruiting students to the collision shop, and the number one problem for recruitment is that kids are looking for what pays the most. With the Labor Rate situation in Massachusetts, that's their biggest deterrent and the thing we have to combat. It's hard to get them interested when they know they're going to make about the same in a collision shop that they could make at Walmart, while their peers who study plumbing make good money right out of high school.
NEAR: Why do you think that so many schools have cut their collision technology programs?
DL: I don't understand why that's happening when there's such a huge demand for collision repair technicians in this industry and everywhere else. Suppliers constantly tell me their shops would all hire three technicians immediately if they could find them. If the schools are shutting down programs due to a lack of student interest, they should first try to figure out how to draw more students. When kids first come to school, they want to enroll in the shops where they can make the most money on day one, and they know they need to learn a lot about collision before their wages will compete with other trades. It's hard work to attract these kids, but we try to keep it upbeat and fun. While we're doing freshmen exploratory tours, we shut down half the shop to give them a full experience with a day in the paint booth, one in welding and one in detailing before letting them pick their favorite area for the final day.
KS: We have 500 kids on the waiting list to come to our school, and since we can't take them, they have to go somewhere. Kids really like cars, especially the younger ones who are excited to get their licenses in a couple years, so coming into our 8,000 square foot shop and getting to be around cars is a big draw for us. We're energetic, and they like our shop. Unfortunately, that doesn't translate into getting kids out to the co-op program or into the trade itself. Our goal each year is to get 50 percent of seniors placed in shops, but we're closer to 30 or 40 percent which is pretty disappointing. We're hoping to start an apprenticeship program and maybe offer some I-CAR classes in the evening.
TA: They're simply not drawing enough kids. It could be that some teachers aren't as passionate about the industry anymore, or it could simply be the fact that they don't make that much money. Another challenge that we face is combatting that old image of the industry; a lot of students' parents tell them there's no money to be made in this dirty trade. We're still fighting the battle of what shops used to be in the 1980s and '90s.
NEAR: What type of hurdles are you facing as an instructor?
DL: We have a fairly good budget, and maybe that's why we're able to attract freshmen. Our biggest problem is keeping up with so many kids; 36 is a lot of kids on the shop floor at the same time! We don't have the space to fit enough cars for them to work on simultaneously, so we've been doing more project-based training which isn't quite like working on a live job. Our school's challenges are different than most other schools' problems.
KS: Our school is lucky to be in a healthy, middle-class area. We're able to invest in new equipment because we have a good economy here, plus the school allows us to do some customer work to generate additional funds. But as a parent, would I want my kids in this industry? Sadly, no. It's a nightmare, and that's awful to admit since I teach and love this industry. So many students are good at this, and while I want to see them enter the trade, I don't know if they can do that. It's a tough sell when we're sending them out to shops to make minimum wage after graduation with no clue what their future will hold as repairers.
TA: I can't complain; my school is 100 percent behind everything we do. We have high-quality equipment and supplies in our shop that some local shops don't even have! We spray with PPG waterborne paints, and we use a Car-O-Liner frame machine and Pro Spot welders. We invest a lot into our program and our students, and by implementing technology into our program, we're able to draw more kids in. I know there are other programs that don't receive the same level of support, but we're definitely getting the support we need from the school, and we're really grateful for that.
NEAR: How can body shops get involved with schools and students? Why should they?
DL: We have a really strong advisory board with 18-20 people who meet twice a year, and they've been critical in helping us get new equipment and keeping us up to date on the multitude of changes happening in the industry all the time. Our meeting minutes go to the school, so they can see what equipment we're going to need soon and start budgeting for it. To retain these young technicians, the industry needs to develop some better apprenticeship programs and be willing to foster these kids. Realize they aren't going to be an A-tech right away; they're very green because they're still learning, so task them with entry-level skills like prepping parts rather than advanced tasks like straightening frames or hanging quarter panels.
KS: Schools and industry have to work hand in hand. We have a great advisory board, but we really need to expand our mentoring and apprenticeship programs to help these kids become better technicians at a younger age. We cannot afford to wait for them to reach their best abilities in their mid-30s; we need them to reach peak productivity in their early 20s which will also help them make more money. The Labor Rate in Massachusetts is killing us, and something has to give. If it doesn't get better, there will be no one left to fix cars.
TA: Our advisory board meets twice a year and consists of local shop owners – the same ones hiring our students after graduation. Engagement from local shops is great because they help us and our administration understand which tools and equipment to buy and what things we need to teach so we can grow. A lot of those shops also participate in our co-op program, giving students a chance to spend part of their day working; most of our kids would rather work for money than for a grade.
Because I ran a shop before becoming a teacher, I understand that side of the equation too, and hiring kids straight out of high school means you're getting them raw and can train them how you want. Every shop has its own way of repairing, and when you get these young kids who still want to learn, there's an opportunity to develop them according to that shop's style and technique. They learn the basics in school, but you get to finetune those skills to your business philosophy. Unfortunately, the biggest issue is that these kids aren't staying in the trade after graduation because they don't get paid what they should.
NEAR: The million-dollar question…How do we fix it? How do we solve the tech shortage dilemma?
DL: When we find young kids who enjoy working on cars, we really need to foster that interest, but the pay scale needs to be competitive with other industries too. Of course, that's a whole industry topic that's been a hot button since I was in school, and there's no easy answer on that. But there are things we can do. Shops getting more involved with the schools through advisory programs or giving demonstrations to our classes is vital. Our students love when industry professionals visit. Instructors become like their parents – they only half-listen to us, but when someone who "really knows what they're talking about" comes in, they pay more attention.
KS: Get involved. Offer apprenticeships. If the industry can't do a mentorship program, we need to find a way to do it through the schools, possibly after graduation as a way to help shops continue training these young technicians. They have a lot of potential. This generation grew up with technology, and it's amazing how they excel at reconfiguring things. Last year, one of my students went to work in a shop after graduation. She wasn't great with the hands-on stuff in class, but when they handed her a scan tool, she found out that she can really make it dance! We have to strengthen our students because they're going to be the backbone of this industry going forward.
But they can't become that backbone if they don't stay in the industry. Few of them decide to enter the industry after graduation, and too many of those who do end up dropping out of the trade in their early 20s. They're starting out at minimum wage or just above  it, and the passionate ones will stick with it for a few years, but eventually the allure of a lower stress job at Walmart where they can collect a higher paycheck pulls their attention away from the career they love. It's a direct reflection of finances and shops' inability to pay adequate wages – and it all trickles down from the suppressed labor reimbursement rate  in Massachusetts. Shop owners want to pay these kids an amount that makes it worthwhile to continue their collision career, but they're up against continuously rising costs – without consumer reimbursement rate adjustments being made to account for those increases.
TA: A lot of things are causing the tech shortage. Number one is turnover. Look at the average age of a body shop technician: 50-60 years old. Hardly any young people are entering the industry, and that's a huge problem. We have to promote the industry to get young people involved, and the best way to do that is by paying them well. We're the only industry that still pays a flat rate, which doesn't work for younger technicians who don't have the experience to be quick and increase their earnings. Insurance work is the basis of our industry, and although paint and material costs go up every year (or even twice a year), no one gets compensated for that, and the consumer reimbursement rate in Massachusetts has been the same for 30 years! It's not enough. At our school, we've invited some state representatives to check out our program and see how much we invest in the industry to help them understand why they need to examine the Labor Rate issue. These kids are the future of our industry. We should all be paying close attention to the people we're investing in and relying on to repair our cars one day.
As these collision instructors pointed out, retention after entering the collision industry is a problem that needs to be addressed, and shops must combat suppression of consumer reimbursement rates to be able to afford to compensate entry-level technicians in a meaningful way that allows them to fully grasp the true potential in a career in this industry. According to a 2021 ASE survey, 41 percent of graduates were no longer working in the automotive industry; of those who left, 17 percent left for a "better opportunity elsewhere," and 12 percent left due to insufficient wages.
How are you investing in the industry's future by getting involved with local collision school programs and their students? How are you retaining young employees once you get them through the door? Stay tuned for next month's edition of New England Automotive Report when we'll talk to some local shop owners about their engagement with students and schools and what they're doing to improve employment retention.
Want more? Check out the April issue of New England Automotive Report!