by Chasidy Rae Sisk
The first hearing of the 15-member Labor Rate Special Commission included testimony from over 30 collision repair industry professionals and supporters in support of raising stagnant Labor Rates.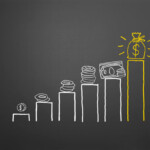 "If we only look at the past, how will we ever move forward into the future?" AASP/MA Executive Director Lucky Papageorg asked during the first hearing of the 15-member Labor Rate Special Commission (LRSC), held on January 25, which included testimony from over 30 collision professionals from independent shops and dealerships as well as several vo-tech instructors and one insurance industry representative.
Established pursuant to Chapter 24, Section 130 of the Acts of 2021, the LRSC was created to review issues related to auto body rates and the auto body industry in an effort to determine whether legislative action is needed to support collision repairers and allow them to raise their Labor Rates which have remained nearly stagnant for the past 30 years.
"We've seen little to no movement on insurance reimbursement rates, despite previous recommendations, despite rising expenses, increases in minimum wage and inflation; quite frankly, I'm appalled that something so obvious needs to be studied," asserted AASP/MA Vice President Matthew Ciaschini (Full Tilt Auto Body & Collision; West Hatfield). "The $40 Labor Rates we have worked under for so long are bordering on criminal, and without legislation, they will stay that way. We continue to do more with less, day after day, forced to become efficient beyond belief to keep our doors open. We can no longer continue to turn a blind eye to insurer suppression. We need a sustainable solution that will allow our industry to not just survive but to thrive."
Molly Brodeur (Al Brodeur's Auto Body; Marlborough) observed, "The collision repair industry in Massachusetts continues to suffer from failure to thrive in comparison to repairers across the nation, and we are at a critical crossroad of being able to survive. The rate being reimbursed to Massachusetts consumers to repair vehicles is a disgrace. I'm extremely concerned about the safety of the motoring public, the viability of repairs and our overall ability to repair the technology-rich vehicles of today and the future."
Shops located near Massachusetts' borders emphasized that the Labor Rate discrepancy is especially obvious when a technician can cross into a neighboring state and make significantly more money.
"I'm on the New Hampshire border, and technicians can go 10 minutes across the border and make more money than I can compete with," lamented Jeffrey White (North Andover Auto Body; North Andover) whose concerns were echoed by several others. "The same insurance adjuster who tells me they can't negotiate my Labor Rate will go to a shop in NH and is able to pay that rate of $10 to 15 higher than they're paying me. I don't see that as fair and reasonable, and it's certainly not sustainable."
While Massachusetts' collision repair Labor Rate is the lowest in the country, mechanical shops often make three or four times as much, a disparity that was repeatedly pointed out during the hearing, with testimony from dealership representatives lending credence to these claims.
"The collision business is not a viable business for me without subsidizing it from my other businesses, but I keep it because it's an important service for our customers who really don't know where to go when they get into an accident," acknowledged Edward Lutz (Alden Buick GMC; Fairhaven). "I implore you to not underestimate this issue and to understand that it does have a direct effect on our ability as collision repair centers to provide customers with safe, quality repairs while providing our employees with a competitive living wage."
"The body shop rate has not even increased with the cost of living, yet a collision repair technician needs to invest in tools and training at the same level as a service technician. There should be equal pay for equal work," asserted David Brown (Bill DeLuca Family of Dealerships). "The average age of a technician in our shop has grown from 59.5 [years old to an average age of] 69 years old. We recently lost one of our youngest technicians to a trade that offers more money per hour."
Shop owners who sit on vo-tech advisory boards were joined by collision repair program instructors in confirming that the suppression of Labor Rates in the Commonwealth have a detrimental effect on the number of students interested in pursuing a career in the industry with many students losing interest when they're unable to see a viable career path.
"We're struggling to get kids in our program due to the labor wages they pay," Tim Arruda, automotive collision repair instructor at Upper Cape Tech in Bourne, noted, adding that other programs' starting Labor Rates are significantly higher for less technical trades. "We have a hard time selling [the industry] to these young teenage kids who come into our program trying to look for a future. A lot of kids are interested in working on cars and enjoy it, but when they go out to the co-op program their junior or senior year, they don't want to stay because they don't get paid enough."
"If we're recruiting students to enter a skilled trade, we need equal footing," agreed instructor Gabe Coutinho (Upper Cape Tech; Bourne). "It's just as simple as that."
Witnesses from multi-generational shops provided testimony substantiating claims that the industry does not offer a viable career path for the future generations.
"As a second-generation owner, as it stands right now, I will not have a legacy business," Brodeur admitted. "I will not subject my children, if they have an interest in this industry, to the egregiousness of the inequities that have plagued us for over 30 years without any care or concern for the consumers or us as business owners carrying all of the liability and employing many constituents of Massachusetts."
Matthew Penacho (Mike's Auto Body; Fall River) grew up in the industry, working in the shop alongside his father Mike since he was seven years old.
"I remember being fascinated by cars as a kid, and I always wanted to be with my father because he's my hero. But he always told me, 'I don't want you to get involved in this industry,' and I never understood why. Now that I have a son who wants to come to work with me, I don't want him to get involved. It breaks my heart because I have such a passion for repairing vehicles, but I know that my son will not be able to have the same opportunities as his friends in different industries because he won't be paid a fair and reasonable rate. We're not looking to become millionaires. We're just looking to run a business efficiently and be able to hire and train good technicians."
The only representative from the insurance industry to provide testimony, Massachusetts Insurance Federation Executive Director Christopher Stark, shared a different opinion than other witnesses, blaming stagnant Labor Rates on supply and demand rather than insurer suppression.
"We don't have a government-set price right now. This is the market setting these prices, partially still based on supply and demand economics of the commonwealth versus our surrounding states. When you have an oversupply of a service, there are going to be those in the market, as there are today, willing to negotiate that price with insurers, as they have been doing. And their agreements do impact the rest of the market."
Papageorg objected to Stark's stance: "The argument that there's too many shops in Massachusetts has no bearing on what it costs to run a business in Massachusetts. If there were fewer shops, the cost to run those businesses — heat, insurance, property taxes, everything else making Massachusetts the fifth highest in the country to run a business — would not change. We would still need to have a fair and equitable rate of reimbursement that would allow for being compensated enough to cover those costs and the increase associated with them. And the insurance industry is one of those costs that shops are absorbing all the time – their liability insurance, workers' comp insurance, all for the same Labor Rate.
"You're going to kill this industry…You're already killing this industry!"
"We in the auto body industry are at a breaking point. Take some action, and do what is ethical," Tom Ricci (Body & Paint Center of Hudson) urged legislators. "We need action NOW!"
The LRSC is tasked with conducting a study according to the following:
The study shall include, but not be limited to: (i) an analysis of auto body labor rates in the commonwealth, including a comparison of labor rates in surrounding states; (ii) an analysis of the impact of managed competition in the automobile insurance market on labor rates; (iii) an assessment of whether current labor rates are reasonable and, if not, an evaluation of potential methods for calculating a reasonable labor rate; (iv) the number of auto body shops in the commonwealth each year from 2008 to the present, including the number of shops that have closed during that time period; and (v) an analysis of the impact of labor rates on the auto body labor workforce.
Watch the recording of the first hearing at bit.ly/LRSC0122. A second hearing will be scheduled in the future with the LRSC required to file a report of its findings by July 1, 2022. The LRSC will also accept written testimony which can be submitted via email to danielle.littmann@mahouse.gov.
Be sure to contact your legislators to explain how important this issue is to your business and express support for House Bill 1111. AASP/MA and New England Automotive Report will keep you informed regarding the scheduled hearing dates, and we encourage you to attend the next hearing or submit written testimony to make your voice heard and help emphasize the importance of this issue that impacts the viability of all collision repair facilities in the Commonwealth.
Want more? Check out the March issue of New England Automotive Report!