by Alana Quartuccio Bonillo
It's 2023, and the Alliance is poised and ready to take action now more than ever before.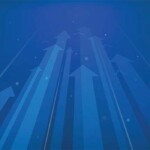 The groundwork for much needed change has been put in place over the past year. Now, AASP/MA not only has a strong network of allied collision repairers all across the state but a newly restructured Board of Directors made up of seasoned pros and fresh new blood, all poised and ready to work together to continue their plight.
The association closed out the year with much to be proud of, having garnered strong legislative support for its bills to increase the labor reimbursement rate and to move the ADALB from the suffocation of the Division of Insurance (DOI) to the Division of Occupational Licensure (DOL). In fact, the labor rate bill went farther than any labor rate bill has gone in the past. AASP/MA drew so much attention to the labor rate issue that legislators even supported the bill language as part of the Governor's Economic Development Bill, but before the end of 2022, it was not pursued further; however, there is a strong sense that this new session will bring the changes needed to ensure consumers' and collision repairers' rights are met this time around.
To make this happen, hundreds of auto body professionals in Massachusetts made calls, wrote letters and emails to their local legislators, hosted meet and greets and – likely the most effective of all – took part in a demonstration on Beacon Hill last May showing the world that they will no longer stand for a $40 an hour labor rate.
"We have high hopes to get the labor rate increase done by carrying out the momentum we started over this past year," shares AASP/MA Executive Director Lucky Papageorg. "And we will continue our efforts to get the ADALB moved away from the DOI to an effective location. Grievances need to be handled as opposed to the ineffective way things have been going in the past.
"Having a consumer voice on the ADALB would be key to that," he adds, referencing one of the proposed requirements as per their bill.
As the Alliance steps forth into 2023 to "break free" from the constraints that have held them back for far too long, AASP/MA's Board of Directors is prepared to tackle whatever the year brings.
The results of the recent Board of Directors election held at the end of 2022 brings back many of the familiar faces who have been devoting their time and commitment over the years as well as some new ones who are willing to step into the game and work toward positive change.
The Executive Board includes President Kevin Gallerani (Cape Auto Body & Service; Plymouth), Vice President Matt Ciaschini (Full Tilt Auto Body, Inc.; West Hatfield) and Dana Snowdale (D&S Auto Works; Abington) as Treasurer – all three elected to a second term by their fellow Alliance members. Stepping up from the ranks of affiliate director to director is Don Dowling (Marblehead Collision; Marblehead) who will now serve as Secretary to the Board.
AASP/MA established the affiliate director position as a training ground to develop stronger leadership. These members are active in monthly Board meetings and general membership events and serve on association committees, lending their voice toward the betterment of the collision industry. Dowling's involvement grew quickly over the past couple years serving on and helping to lead the membership committee.
"I'm up for the challenge of taking on a larger role," affirms Dowling about elevating his role on the Board. "We, as an industry, need to do as much as possible to make sure we can prosper in this industry. We all have something we are good at, and we need to apply that toward our goals. Together we can, and will, make it happen."
Each of the four zones that make up AASP/MA are represented by three Board members and a number of affiliate members.
Returning to lead Zone 1 as full fledged Board members are Mike Penacho (Mike's Auto Body; Fall River), John Studer (Whitman Body Works; Abington) and Dan Wenzel (Wenzel's Auto Body; Pocasset) who will now also serve as the association's collision chairman.
Elected as affiliate members for Zone 1 are Al Correia (A.P.C. Auto Body, Inc.; Dartmouth), Brent Dabrosca (Anchor Collision Center; Hyannis), C.J. Ellis (John's Collision; Hyannis), Jimmy Kelsey (Kelsey's Auto Body; South Chatham) and Russ Oagles (Five Star Collision; Westport).
Zone 2 sees the return of Ray Belsito (Arnie's Auto Body; Charton), Brenda Lacaire (Steve's Collision Center; Sturbridge) and Tom Ricci (Body & Paint Center; Hudson). Belsito has been selected to serve as legislative chair.
Zone 3 will enjoy the return of Gary Cloutier (Cloot's Auto Body; Westfield), Andrew Potter (North Amherst Motors, Inc.; North Amherst) and Brian Stone (Balise Collision Repair; Springfield) as members of the Board of Directors. Joining them as affiliate directors are Mike Nawrocki (Geno's Auto Service, Inc.; Chicopee), McColl Rhodes (Nesco Sales, Inc.; Bondsville), Lisa Russell (Bertera Collision Repair Center; W. Springfield) and Wesley Smith (DMS Auto Body & Collision; Chicopee).
Rhodes has been an active member of the association for years. She marched at the 2022 Beacon Hill demonstration, and she regularly attends Alliance general membership meetings. McColl has been watching how hard the association works to help shops, and as she readies for her new role, she hopes she can contribute something back in return.
Although she isn't certain what exactly she can bring forth at this time, she is happy for the opportunity to serve as one of the young minds coming onboard to be molded and shaped to help the collision repair industry.
Those serving in the affiliate role really can lend a hand as Dowling can attest. ​​"My time serving on the board has opened my eyes to several issues around the state. It has helped me realize all shops are on the same team. It provided me with relationships that have helped my business grow. So many good things have come from not only being on the board, but as a member of AASP/MA."
Returning to the Board of Directors for Zone 4 are Kevin Kyes (Today's Collision Center; Stoneham) and Jeff White (North Andover Auto Body; North Andover). Newly elected as a full-fledged Board of Director is veteran collision repairer Dean Luther (Carlisle Auto Body Co, Inc.; Carlisle).
Luther has 47 years of auto body experience under his belt, and as a former MABA Board member, he is sure to bring tons of knowledge to the Board.
After all these years of not serving on the Board, he is excited to be back and is so thankful for the warm reception his fellow repairers gave him by selecting him on the ballot.
When he was approached by Papageorg about possibly running for the Board, he really didn't think he stood a chance. "I told Lucky there was no way in hell I'd get elected," recalls Luther. "I didn't think they'd want 'the old guy.' I never thought I'd make it to the Board again. When Lucky told me I got in, I was shocked. I thank everyone who voted for me, I really do. So much talent was in the running. I look to their talent as they will be serving in the background, and we do need everyone's ideas. There is no such thing as a bad idea."
He commends the Board for all the hard work they have been doing, especially with labor rate issues: "It's always been a hard issue. I don't know why we can't get it through the legislators' heads. Just looking at what it costs to live in this state alone. We are just behind California. They keep agreeing with the insurers that $40 an hour is fine, but it's insulting. That is one of the things I'd like to work on. I also really would like to see something be done with the ADALB to make it more effective because the way it is right now is useless. They refuse to take a stand on anything, and when they do, no one listens."
Rounding out the Board for Zone 4 as affiliate directors are J.R. Force (Repairs Unlimited; Georgetown), Simon Frietas (Simon's Auto Body; Framingham), Timothy Harder (Gino's Collision Center; Rowley), Jayce Mitchell (Mitchell's Auto Body; Tewkesbury), Gregg Tanguay (Marshall's Auto Body Experts; Billerica) and Scott Varney (Westford Collision, LLC; Westford).
Papageorg is eager about the future and the possibilities that will stem from the addition of new and young Board members.
"I think they will bring great vitality and energy going forward. They are looking to hit the ground running and are excited to be a part of it."
He thanks those Board members who have returned to continue building upon the foundation they have erected, and he also expresses gratitude to those who decided to step down due to other commitments for all their tireless years of service and devotion to the industry.
"I am grateful to the returning Board members for their time, energy and dedication, and I really look forward to working with them and the new Board. With more people on hand to assist, we have the ability to be even more effective in every zone."
Dowling also commended the great work of the preceding Board members.
"I think the work the previous board did was great, and some of the leaders from the previous term are back to continue our efforts. The accomplishments we were able to achieve were the most significant changes I have seen in this industry since I started in 1998. We face so many obstacles in our businesses, and then there is this whole other element from insurance companies that handcuff our abilities. Our objective is to not only continue what we have done over the last few years, but to push even harder to ensure this industry will not only stay viable, but flourish."
Want more? Check out the February 2023 issue of New England Automotive Report: