by Chasidy Rae Sisk
Is it worse to have empty bays…or an overwhelming amount of work?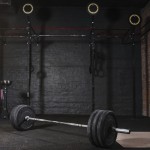 That's the question that many shops in the Commonwealth have been asking lately as they struggle to keep up with all the cars in need of repairs. After months of attempting to stay busy amidst low repair volumes, the tables have turned  nearly everyone has a full plate, and now they have to figure out how to digest the overabundance of repairs bogging down their facilities.
"Our current work in progress is nearly double what we normally carry in traditional circumstances," says Matthew Ciaschini (Full Tilt Auto Body & Collision; West Hatfield). "This is not to be misconstrued with taking in twice as much work as normal. We're swamped due to roll-over work from previous weeks, caused by many factors, which leads to an overall work-in-progress (WIP) number that is double our normal inventory, and it continues in perpetuity."
Factory Collision & Restoration's (Weymouth) current situation is similar. "Compared to last year, our workload has doubled," according to Rob DelGallo. "We suspect that it's due to the amount of shops that have closed or gone out of business, whether that's because of worker shortages, lease changes or just the older shop owners throwing in the towel. Our other lines of work increased as well, but our shop never really slowed down, though we had techs out for various reasons."
According to a recent CRASH Network study, the national average scheduling backlog increased from 1.7 weeks pre-pandemic to 2.6 weeks in the third quarter of 2021, while the shops reporting no backlog decreased from 57 percent to five percent!
"For the past four months, we've been busier than we've ever been. All four locations are scheduling repairs four weeks out after the initial estimates, which is about two weeks longer than typical, and we haven't even entered the busy winter season yet," observes Bobby Cobb (Today's Collision; Chelsea, Danvers, Malden and Stoneham). "We attribute the higher workload to multiple causes: fewer shops in our area since early 2020, customers choosing to repair vehicles instead of replacing them, traffic returning to our region which increases the likelihood of accidents and OEM certifications. Shops certified by manufacturers are more likely to see an increase in work because we have the proper training and equipment to repair these advanced vehicles."
While some shops are bustling, other facilities are more consistent, though there are a few caveats to that.
"Our front office and everyone who performs customer-facing tasks is very busy right now with upfront evaluations, identifying the right customers and answering questions," notes Josh Fuller (Fuller Auto Body & Collision Center; Auburn). "On the production side, we're as busy as we can be. We can only repair as many cars as our biggest bottleneck allows, and not surprisingly, our biggest obstruction at the moment is parts sourcing; we won't even put a car in production until we can verify that we have the majority of required parts on hand. Understanding the type of repair needed and who the insurance company is allows us to manage our process more efficiently as well. We're being extremely selective about what we put on the floor, and for the first time ever, we're rejecting work that doesn't fit into our niche. With our reduced bandwidth and resources, we can't afford idle time or anything that prevents us from being less than super efficient."
Shop efficiency is a vital component to meeting customer and insurer expectations (and always a challenge), but factors outside repairers' control restrict their ability to do that. When insurers write insufficient initial estimates – as they frequently do – it inhibits the shop's ability to order all needed parts up front, further delaying the repair and also increasing the administrative expenses associated with the job. Since writing a thorough, accurate estimate at the beginning of the process would alleviate burdensome tasks and reduce frustrations on all sides of the repair equation, insurers' repeated failure to do so begs the question: What motivates them to write estimates that require supplements and create delays in returning the customer's car?
"Meeting customers' deadline expectations has become nearly impossible due to inventory issues," Ciaschini admits. "We try to load-level our work in progress so that easier jobs can flow through the shop and be repaired in a timely fashion, but when a critical part for the repair is on backorder for two weeks, which is obviously unforeseen at the time of scheduling, most insurers refuse to extend the rental period, though the parts issues should be seen as part of the loss. As a result, customers are shelling out hundreds of dollars in rental fees."
"Customers are faced with the challenge of obtaining car rentals and the need to hold onto those rentals longer and longer," Cobb adds. "They're clearly frustrated by the longer wait times, but providing accurate updates along the way is another challenge – weeks can go by without a change in their vehicle's status as a result of parts delays, but we don't have a guaranteed ETA of those parts. Even if we're given an expected delivery date of two weeks and schedule repairs based on that date, the delivery date can change on a daily basis which makes it incredibly difficult to schedule jobs when you don't have a solid answer as to when the parts will arrive."
When they're made aware of extended backorders on parts, Today's Collision has to decide whether or not the vehicle is safe to drive. In some instances, cars have sat on their lot for several months, waiting for a part to arrive, but if the vehicle is driveable, that creates a new dilemma:
"If we learn there's a long wait time on parts needed for a disassembled vehicle, we determine if the vehicle is safe for the customer to continue driving, and if so, we reassemble it and make it safe," Cobb clarifies. "When the parts arrive, the customer returns the vehicle, and we begin the dismantling process again, so in these cases, we're doing the same work twice! It also creates additional administrative burdens with keeping track of more vehicles than ever before, and though we're fortunate enough to have a team that treats our customers like family, customer satisfaction can also be negatively impacted by these delays."
"We like to be able to provide customers with clear and concise answers, but in this environment, those just aren't available to us," Fuller laments. "Vehicles are complex, so there's no such thing as 'just a bumper' anymore because all that ADAS underneath keeps consumers safe when they aren't smart enough to put their phone down while driving, and after an accident, those systems need to be recalibrated so we can verify everything works the way it was designed."
Keeping up with technological changes costs shops money, time and effort, yet many struggle to effectively communicate their needs to insurance company representatives, resulting in an ability to collect proper compensation on the consumer's behalf for all their hard work. That difficulty is compounded by the fact that insurers are contending with their own challenges, which merely adds to shops' strife.
"There's a high demand for insurance companies to send a representative out to write both the initial claim and the supplement, but they just don't have the capacity to handle the current volume of requests," Cobb points out. "This adds to the delay in processing vehicles through the shop, especially for smaller jobs because, at times, we can be backlogged by larger repairs in progress which are waiting on supplements."
"Insurers are severely understaffed for a lot of obvious reasons," Fuller agrees. "Because they're looking to cut costs, they shift their responsibilities onto the customer through things like photo estimating which leads to supplements and increased burdens on the shop as well. Insurers have historically failed to adequately compensate customers and shops for everything that goes into the repair process. Massachusetts collision shops have the lowest Labor Rate in the country as it is, but with the current delays, we're forced to extend a lot of capital to get vehicles processed weeks before we get paid, so there's an opportunity cost associated with all of this as well since the money we're spending isn't working for us during that time."
The suppressed Labor Rate also results in a reduced reimbursement rate to consumers, which limits consumers' options of where they take their car for repairs. Ciaschini concurs that the low consumer reimbursement rate is an issue that pervades all aspects of running a successful shop in the Commonwealth:
"The insurers are running roughshod over consumers in Massachusetts with extremely low consumer reimbursement rates v. their record-high policy costs. This reimbursement extends much further than the lowest Labor Rate into our paint and material regulations not being followed and consumers losing tremendous amounts of money on replacement transportation costs which should be considered part of their loss. Insurers tell us, 'It's the cost of doing business' when we ask to be reimbursed for our costs, but they show no concern for consumers' concerns, such as rental reimbursement."
More than a few shops are exasperated by the insurance carriers' disregard for consumers.
"We work for the consumer, not insurers," DelGallo asserts. "Their demands worsen as shops enroll in programs that serve insurers, not shops; those programs usually don't even serve the consumer! Insurers will continue taking from our trade as long as those subservient shops give it up. Just because the shop down the street doesn't perform or bill for weld tests doesn't mean they should expect me to do it for free, and that's just one of the neglected operations we fight to get paid for, never mind the discounted Labor Rate they give up. It's sad to see a handful of shops ruin it for the rest of us."
With so many obstacles in their path to processing the overabundance of workload they're buried under, shops have been forced to get creative with some tried-but-true methods to clear those hurdles.
"We do our best to plan ahead and communicate our repair schedule and potential parts delays to customers as soon as they arrive for an estimate," Cobb shares. "We pre-order parts and ensure the customer's vehicle is safe if driveable, and we can also do temporary repairs, such as on a headlight or mirror, to make the vehicle drivable until more permanent repairs can be scheduled. With decades of communication strategies and procedures in place, we're able to minimize the disruptions, but we still see the effects of these wait times hitting at different points in the collision process. Finally, we are continuing to grow our talented team of employees because, like every other industry, we need to be prepared should our teams be impacted by things outside of our control."
"We spend endless hours on the phone with insurers every day, trying to fight for our customers' rights for rental reimbursement, fair total loss settlement, proper repair compensation and more," Ciaschini describes his shop's approach. "And all these administrative tasks have a cost, a cost that must be encompassed in labor performed by hard-working technicians in the shop while collecting the lowest Labor Rate in the country."
Fuller feels "fortunate to have an energetic team that's successful at educating customers and insurance companies about the delays and the dynamics we're facing so we can collaboratively create effective solutions to fix cars properly. Once we form those relationships and help them understand our endgame, they're fully on board and see the value in continuing to partner with us."
"This year, we're going to update some equipment and continue training for I-CAR and manufacturers' certifications, and the restoration/custom side will grow as well," DelGallo predicts, expressing his enjoyment at a different kind of burnout. "That part of our business will always be awesome because it's so fulfilling and enjoyable to see clients smile when they drive away in their dad's car that we just restored – and sometimes, we get to witness their crazy burnouts too!"
Want more? Check out the February issue of New England Automotive Report!