by Alana Quartuccio Bonillo
What does it take to be considered among the best body shops in the Commonwealth?
New England Automotive Report went on a mission to find out. We combed the internet, read countless consumer reviews, polled industry members and came up with this list of the Top 10 Body Shops in Massachusetts, presented here in no particular order: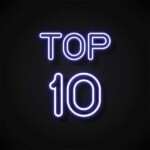 John's Collision Restoration
81 Plant Road, Hyannis
John's Collision has been operating for over 40 years and has built a reputation for quality service based on the multiple reviews floating around on the web. One Google reviewer boasts: "Incredible job well done fixing my door as well as customer service. Timing was quicker than expected, and I know in the future whatever comes my way I can trust them with my vehicle." A Facebook follower writes, "Perfection on my 2011 E350 Mercedes Benz! She looks brand new!!!"

Luzo Auto Body
19 County Street, New Bedford
Since 1967, Luzo's Auto Body has been serving the New Bedford area with quality service and "timely performance" as one testimonial writer boasts. One Facebook follower says: "I'm beyond happy with the way my car turned out. To add, the customer service is exceptional! From a professional and my own personal experience, A+++. Everything was handled beyond my expectations. I would recommend this place to everyone!" Another reviewer praises the shop's professionalism and timely manner by stating, "Professional, friendly and finished in a timely manner. I can't say enough about Luzo Auto…My car looks better than new!!"
Gulino's Auto Body
1062 Broadway, Revere
According to Gulino's website, their team of certified technicians have over 80 years combined experience in auto body repair and precision collision work. They strive for "elite service and elite quality." A Google reviewer writes, "I gave Gulino's five stars due to the amazing customer service. Kenny kept me updated on my car's status every step of the way. My car came out perfect. The work was done quickly and efficiently. They are hands down the best auto repair service I have ever had to use." A Yelp reviewer agrees: "Amazing work and service. Very reliable and friendly. They treat you like they would their family. My family and I have been going to them for years. I recommend them to everyone I know!"
Wenzel's Auto Body & Glass
26 Commerce Park Road, Pocasset
Family-run and operated, Wenzel's Auto Body has been in business for 10 years and counting. With more than 200 reviews on Google alone, the shop is recognized for its "excellent work and friendly customer service." One Yelp reviewer says, "This is my second time bringing a vehicle to Wenzel's for damage from an accident. I don't know how you improve from damn near perfect, but they do – from my first call to them handing me my keys. The level of professionalism is unbeatable!! My car looks great inside and out!! They handled everything for me and assisted with the rental. If I get hit again, guess where I am going."
Middlesex Auto Body Co, Inc.
8 Harrison Street, Natick
This family-owned business, which "believes that our customers need to be treated as family," has been serving its local community since 1952. As one reviewer posts: "Have been a customer for about 40+ years. From Don Willams to his son, Steve, and grandson, Jeff, best people ever. Their work is impeccable, and they take great pride in their finished product. Would never go to anyone else." A recent Google reviewer recalls, "I went to the shop to get my car repaired after a minor accident. This was my first experience of getting my car repaired. Jeff and his team were incredibly helpful in helping me navigate through the various processes involved. Jeff answered all my queries about the repair work and kept me regularly updated on the repair status. Highly recommend this place for their amazing service!"
Total Care Accident Repair
81 Brookside Circle, Raynham
Total Care Accident Repair is known for providing the "total package," from customer care to cleaning and delivering vehicles back to their customers. One customer who was in their recent care states: "They took care of me every step of the way. They are super knowledgeable, and my vehicle came out perfect. They even detailed my vehicle which I wasn't expecting and was a really nice personal touch. I would highly recommend their services to family and friends." Another claims, "From the very first phone call to picking up my car after my services were completed, this place is fantastic! Jack is amazing and always willing to go the extra mile for great service. Could not recommend this place enough! Will definitely be telling friends and family, if they ever need work done."
Simon's Auto Body
37 Waverly Street, Framingham
Led by the Freitas family, Simon's Auto Body strives to keep their customers happy and informed on the entire process from start to finish. As one happy customer writes, "Great service! My wife was in an accident, and they took care of everything for us. Ana was amazing, explaining everything to us and helping throughout the whole process. Thank you Ana." Another champions the shop for helping them fight their insurer. "Did expert work, but perhaps more importantly, I had a lot of problems with my insurance company (this was my first claim in MA, and the rules are different here). The folks at Simon's helped me advocate for myself and eventually got my insurance company to cover all of the manufacturer's recommended repairs – even after they had initially declined some of the work as optional. I would definitely recommend them to a neighbor."
Authentic Auto Body
7 Jeffrey Avenue, Holliston
A relatively new shop established in 2016, the business was launched on the premise that a body shop could be profitable without pushing inferior parts and materials or cutting corners on safety items, thereby making sure people are treated the right way. Their reputation has earned them a whopping 500-plus positive reviews on Google such as this one: "Authentic Auto Body is absolutely amazing to work with! They took care of my brand new car after I got into an accident and brought it back to showroom condition. On top of their high quality work, the level of communication and ease of the whole process was exceptional. They definitely take pride in their quality of work and always have their customer's back. I would recommend them time and time again! A Facebook reviewer offers, "Authentic Auto Body is the best! The staff are all very friendly and helpful with whatever you may need; they are truly there for their customers. And their new building is beautiful! The waiting room is so inviting and comfortable to sit while you wait for your vehicle to be ready. Highly recommend!"
APC Auto Body
28 Ventura Drive, Dartmouth
More than 100 reviews support APC Auto Body's claim that the business, established in 1991, has a 98 percent customer satisfaction rating. One happy reviewer on Yelp says, "Al and his team at APC will do the job right…on time and professionally done. From the state of the art facility to his friendly and competent staff, APC is the only place in the Southcoast that will bring your vehicle back better than ever. Five stars!!"
Al Brodeur's Auto Body
412 South Street, Marlborough
Run by members of the Brodeur family, this shop has been in business for over 50 years and was recently recognized as Small Business of the Year by its local Chamber of Commerce. One reviewer on Yelp writes: "There are not enough words to say Thank you for a job well done." Another writes: "This place is a class act! Every person I talked to there was friendly and kind, and the work done on my car was top notch. You would never even know there was any damage. I received phone calls with updates, and my car was completely detailed when I picked it up. I highly recommend Al Brodeur's Auto Body to anyone who needs work done on their car!"
Want more? Check out the January 2023 issue of New England Automotive Report!