by Steven Krieps
The following are only my thoughts and opinions; however, they are based on actual conversations with adjusters, appraisers, shops, techs and other industry participants.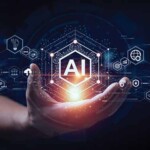 Let me start by saying that no matter how much I learn and continue to learn – both through formal training and via the people I meet – I am never short of amazed by this business, let alone the world we live in. I have always joked that we are becoming lazier and lazier as a society and leaning on technology way too much, but man, is it not true.
I have the benefit of dealing with repair files and claim files daily, and when I look at all the AI, processes and systems created to help with handling and processing, I see a lack of diligence and care. For example, when I am dealing with claims, and not repairs, all too often I hear adjusters and appraisers say, "I don't have access to the OEM service information, so I can only do what the estimating systems say. If it will allow me to add it, then we believe it's allowed." I ask them, "Do you not understand these systems are just tools; you still must know how to use them?" I always get the same response: "We are trained by insert-provider-here (typically CCC, Mitchell or Audatex), and they set up our profiles for us." For fun, I'll send them pages from these systems that support what I've already told them, like CCC: "Operation times reported herein are compiled from available manufacturer data, as well as our own evaluation of shop data, and are published only as an estimating guide."
CCC's Guide To Estimating provides the guidelines that apply to MOTOR Crash Estimating Data. Knowledge and application of these guidelines will assist the estimator in developing a clear estimate, reflecting as accurately as possible the requirements to perform operations listed. To maintain accuracy, estimators must frequently refer to these pages throughout the estimating process.
And the estimated work times reported in that publication are to be used as a GUIDE ONLY. MOTOR recommends a review of the OE service information at the time of estimate preparation to confirm the OE manufacturer repair procedure(s). MOTOR assumes the repair facility is equipped with the necessary tools, equipment and training to complete any given repair following published vehicle manufacturer repair procedures.
You can find similar language in all the estimating systems. Yet, adjusters and appraisers, as well as some shops, have no idea how to find all the relevant information, but they still call themselves professionals or experts. I had an appraiser tell me that the reason a shop needs to provide everything the insurer asks for is because they would provide it all to the customer anyway. I pointed out that typically when a consumer brings a damaged vehicle to a shop for repairs, they normally don't question what the repair professional tells them needs to be done or how much. They don't ask to see all broken clips, copies of invoices, photos throughout the process and so much more. His explanation was, "They are uneducated about the repairs and don't know they should ask to protect themselves." (Pause for dramatic effect.) That was from a veteran appraiser who just finished trying to argue with me about why post-collision safety inspection is not really required because it's just a way for the manufacturer to cover their butt, and that I-CAR says you can section the upper rail anywhere you want, and the shop agrees. They "do it all the time," and it does not matter that the manufacturer says it's a safety issue and may cause the vehicle not to perform as intended in a subsequent collision. 
Given the complexity of today's vehicles, I just don't understand how we are still in the same position that we were in 20 or 30 years ago. I do not claim to know much at all, which is why I look it up and ask questions. This message is not just for the repairers; it is for everyone in the chain. If you don't know, look it up. Yes, it costs money, and yes, it's covered. I'm sorry, but even if it was not covered, you must do it. You don't know what you don't know, and lying about it could cost someone dearly. 
On a bright note, a lot of the independent appraisers I work with agree that the situation is a mess and that most have no idea what they are doing, and appraisers should be licensed professionals in all states. It has literally reached a point where even the ones who have a clue just do as they are told because they need an income and have a family to feed. It's just a job. Educate yourself and your people. Be upfront with your customers and write the repairs correctly and fully. We talk about the empty chair; I say put the customer in it and keep them involved and informed. 
Keep in mind, the manufacturers of the new EV fleets are having a hard time keeping themselves out of the courtroom because of system failures on these new cars. With social media, this type of litigation will not be a quiet niche, and I believe it will spread…What do you think will happen once that new car is in an accident and your facility works on it? The point of all this justifiably perceived rambling is: you don't know what you don't know. Please, for the consumer's sake and your own, stop pretending like you do.
Want more? Check out the November 2023 issue of Hammer & Dolly!