Las Vegas may be known as the "City of Lights," but the 2022 SEMA Show promises a different type of illumination for collision repairers headed to the Las Vegas Convention Center (LVCC) on November 1-4 for four days of educational offerings, vendor exhibitions and networking opportunities designed to enhance and elevate their shops.
F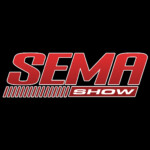 or the second year, the Collision Repair and Refinish section, as well as the Tools and Equipment exhibitors, will be located on the upper level of the South Hall, making it easier and more convenient for auto body professionals to explore the Show floor and still make it to the Upper South Hall Skybridge classrooms for the return of the Society of Collision Repair Specialists' (SCRS) Repairer Driven Education (RDE) series, which begins on Monday, October 31, a day before SEMA 2022 officially opens.
Although collision courses are being held in close proximity to the exhibition floor, "close" is a relative term…the Upper South Hall measures 1,690 feet end to end! Altogether, the LVCC boasts 4.6 million square feet of interior exhibition space, plus 2.2 million square feet of outdoor real estate. Merely walking from one hall to the next can be a time-consuming endeavor, never mind identifying which classes offer the most benefit for your shop!
Hammer & Dolly gladly offers guidance through the must-attend sessions and events that will enlighten you and help elevate your shop.
Monday, October 31
Spend the morning scoping out the natives on the Las Vegas Strip before heading to classroom S229 at 3pm for "Build Your Next Repair Planner In-House, from Scratch!" where Mike Anderson (Collision Advice) tackles the workforce shortage with tips for building internal skill-development programs to help broaden the pool of candidates for consideration.
Or you might choose to check out a different RDE session during Monday's 3-5pm time slot:
• "What is a Prevailing Rate, and How Do You Define Yours?" presented by Tim Ronak and Tony Adams (AkzoNobel) in S230; or
• "Untap Your Potential by Understanding Your Performance!" with Braxton Ewing and John Shoemaker (BASF) in S231.
Grab dinner and drinks with an old friend (or a new one!), but make sure to get plenty of rest – the Show is just starting!
Tuesday, November 1
SEMA 2022 officially opens with an opulence of options!
Grab a coffee, and take a stroll to the Westgate Resort and Casino, next door to the LVCC, for a full day of industry insights at the Collision Industry Conference (CIC). Beginning at 8am, you'll learn about the industry's most pressing topics from collision leaders around the country. Uncover "The Real Truth About Telematics Today" with myth busters Jake Rodenroth and Frank Terlep from CIC's Future Disruptions Committee, and be sure to get a front row seat for the Estimating & Repair Planning and Industry Relations Committees' joint presentation on "Mission Possible? The Repairable Claim Challenges" as Danny Gredinberg and Jim Keller explore how repairers and insurers can work together to facilitate a less stressful and more positive experience for all parties involved in the claims process.
Dan Risley and Trent Tinsley from the Data Access, Privacy and Security Committee will help attendees with "Understanding the Impacts of Data in the Collision Industry," and you won't want to miss the discussion on "Evolving Technician Roles and Skills of Collision Repair Now and in the Future" with the Emerging Technologies Committee's Bob Augustine and Chuck Olsen. One of the most highly-anticipated moments at CIC will be when Parts & Materials Committee Chair Aaron Schulenburg reveals the "SCRS Blend Study Research" results.
In addition to CIC, Tuesday's agenda offers a variety of new RDE educational opportunities. If you opt to spend the day at the LVCC, plan to find a seat in room S231 by 9:30am for two hours of invaluable information on "Profitability Gains Through Labor Identification" as BASF's Phill Knapp, Trista Anger and John Shoemaker share tips for identifying a labor rate based on the shop's actual costs.
Your other RDE options on Tuesday morning are:
• "Replicating OEM Seam Sealers and Textures," presented by John O'Neill (Teroson) in S230; or
• "Say Hello to Quality Control…the Modern Way," held in S229 and taught by Lee Rush (Sherwin-Williams Automotive Finishes).
While spending your one-hour break on the Show floor and exploring the industry's latest tools and equipment to make the day-to-day in the shop a little easier, you'll definitely want to take a peek at what's available at Reliable Automotive Equipment's booth. Of course, the most important tools in any shop owner's arsenal are their employees, so get over to room S230 by 12:30pm to learn how to "Supercharge Your Business and Attract the Best Employees" as Dave Luehr and Beth Rutter (Elite Body Shop Solutions) explain the importance of becoming an employer of choice in your market.
Or you may prefer one of these other classes, also scheduled for 12:30-2:30pm:
• "How to Open and Operate a Successful ADAS Services and Calibration Business," in room S229 with Frank Terlep (Auto Techcelerators, LLC); or
• "Embrace Digitalization in Your Paint Shop," presented by Alejandra Iberico and James Chargo (BASF) in room S231.
Whether you decide to spend the next 30 minutes networking with peers or catching some fresh air – or burnout fumes – you'll want to hightail it back to room S230 by 3pm to learn all about "Protecting Your Business Against Liability Exposure from Evolving Technology." Most shops don't know much about the seven aspects that underwriters use to evaluate risk in collision repair businesses, but David Willett and Shaughn Kennedy (SPARK Underwriters) will share tips for mitigating liability in each category.
Additional RDE offerings from 3-5pm include:
• "Structural Adhesives and Hybrid-Joining Operations in Collision Repair," taking place in room S229 and being presented by 3M's Ryan Marrinan and Jason Scharton; and
• "Consumer Guidance: Invoking the Appraisal Clause," an invaluable lesson taught by Robert McDorman (Auto Claim Specialists) in room S231.
Review and share all your new knowledge with fellow collision professionals at the CIC Reception, taking place at the Westgate at 6:30pm. You may also want to head back to the LVCC West Hall Atrium at 7-10pm for the Collision Repair Education Foundation's (CREF) Annual SEMA Reception where they'll be featuring a unique student exhibit demonstrating what happens when Art Meets Automotive.
Wednesday, November 2
Up and at'em! Join your collision repair peers in LVCC room S233 for the Fifth Collision Industry Red Carpet Awards Breakfast, beginning at 7am. If you want to be part of celebrating the best of the best in our industry, be sure to arrive early; attendance is available on a first-come, first-served basis.
After recognizing collision's shining stars, enjoy a stroll around the SEMA Show floor before taking a journey to room S230 where Tony Adams and Tim Ronak (AkzoNobel) will share "The Roadmap to Becoming the Employer of Choice" at 9:30-11:30am. Learn what factors are driving employee turnover and disengagement, and leave with tips for standing out and delivering exactly what today's employees seek in an employer.
Alternate educational opportunities include:
• "Take Control of Your Estimate and Repair Order Data" with Pete Tagliapietra (Datatouch LLC) in room S229; and
• "Aluminum Repair That Works: Glue Pull Repair," an informative presentation delivered in room S231 by Chris White, Gene Fetty and Danny Hacker from KECO Body Repair Products.
As you wander the Upper South Hall for the next hour, be sure to stop by the BASF, AkzoNobel and Sherwin-Williams booths before rushing to room S230 to identify "Are You Capturing Modern Paint Processes?" The refinish process and materials are growing as complex as everything else related to collision repair; from tinted ground coats to pearls or mica additives, each step of the process must be documented accurately to ensure shops can recover the associated costs, and during this session, BASF's James Chargo and John Shoemaker will provide useful tips to help repairers get reimbursed properly.
Looking to paint a different picture for your SEMA educational track? Explore one of these other great RDE options at 12:30-2:30pm:
• "Mindset Matters: One Man's Commitment to Let the Light In" in room S229, presented by Chris Maimone (Maimone Group); or
• "Stop Wasting Marketing Dollars – Target the people who actually need your service," taught by Nick Schoolcraft (Phoenix Solutions Group) in room S231.
Finish your day at the Show with one of RDE's final three sessions, all scheduled at 3-5pm:
• "The Importance of Wheel Alignment in ADAS Recalibration for Collision Centers" in S229, taught by Charles Searles and Christopher Sobieski (Snap-on Equipment);
• "Bulletproof Negotiation Tactics – Newly Revised!" with Mike Anderson (Collision Advice) and Danny Gredinberg (Database Enhancement Gateway) in S230; or
• "Make OEM Network Tools Valuable to My Repair Center," taking place in S231 and featuring Frank Phillips and Kelly Logan (Rivian Automotive), Brandon Laur (CCi Global Technologies) and Tony Young (International Technical Automotive Systems).
Now that the day's business is conducted, take in a Cirque du Soleil show, or hit the casino floor to test your luck on the slots.
Thursday, November 3
On the second to last day of SEMA 2022, head back to S232 in the LVCC for the SCRS OEM Collision Repair Technology Summit, a three-part series of interactive panel discussions. Get started at 9am with Session 1: OEM Repair Procedure Accessibility, featuring Mark Allen (Audi of America), Benito Cid (Mercedes-Benz USA), Kevin Earlywine (Toyota Motor North America), Wayne Weikel (Alliance for Automotive Innovation) and Amber Alley (Barsotti's Body & Fender), moderated by SCRS Executive Director Aaron Schulenburg.
Stick around for Session II: Tackling the Technician Crisis Together as Eliza Johnson (Ducker Carlisle) leads the discussion with data related to the technician crisis – and possible solutions! – before welcoming the following guest panelists to the conversation: Dara Goroff (I-CAR), John Helterbrand (Collision Engineering) and Jennifer Maher (TechForce Foundation).
Taking a more technical turn, Session III: Managing Scan Tool Choices While Ensuring Safe and Proper Repairs examines some of the most common questions related to factory and aftermarket tools, led by Chris Chesney (Repairify) who will be joined by panelists Dan Dent (Nissan Motor Corporation), Devin Wilcox (Subaru of America) and Jake Rodenroth (Lucid Motors).
Return to the Show floor and spend the last few hours of the day visiting with Spanesi Americas and other vendors as you explore their most cutting-edge offers. Grab a bite to eat, and then take a short nap, but set an alarm so you don't miss the highlight of collision networking at SEMA: the SCRS Sky Villa RDE Afterparty, which begins at 9pm in the Westgate.
Friday, November 4
It's been a LOOOONG week, but you've only got a few hours left to learn as much as possible before heading home. Fortunately, you can pack 10 fast-paced presentations on the industry's most relevant topics, delivered by collision's favorite trainers into a mere two hours. Just head to S232 in the LVCC for SCRS's one-of-a-kind event, the IDEAS Collide Showcase. This year's presentations include:
• A Pattern of Basic Assumptions by Jeff Peevy (I-CAR);
• The Psychology of Money from Scott Broaddus (Irongate Capital Advisors);
• Vehicle History Reports: How to Turn the Tables and Make Them Work to Your Advantage with Thomas Allen (Condition Now);
• I'd Rather Be Eating Chicken Sandwiches in Fancy Shoes Than Getting My Car Fixed by Mike Wandrey (Shop Fix Academy);
• Evaluating "Will" and "Skill" for the Perfect Hire from Dave Gruskos (Reliable Automotive Equipment);
• Spray Gun Science with Brady Haislet (3M);
• Count the Pennies Because the Dollars Count Themselves! by Rudy Romero (Larry H. Miller Collision Centers);
• Building an OE Centric Calibration Center from Greg Peeters (Car ADAS Solutions);
• Modern Glass Replacement with Ryan Mandell (Mitchell International); and
• Making Safety Inspections a Non-Negotiable Item, delivered by Mike Anderson (Collision Advice).
Your brain is buzzing with all the knowledge you just absorbed, but with just a few hours left before the LVCC doors close, you cannot afford to miss a minute! You jet out to take a look at USI North America's innovative paint booth technology, and then you spend the rest of the day chatting with vendors and other repairers before grabbing your bags and heading to the airport.
Spend the weekend catching up on sleep because, even though SEMA 2022 is over, you still need to start implementing all that new knowledge once you head back to the shop…
Learn more about SEMA 2022 at SEMAShow.com. Sign up for RDE courses at scrs.com/RDE, and attend CIC by registering at CIClink.com.
If you're not at this year's event, you're missing out. Make sure to mark your calendar for SEMA 2023, taking place October 31-November 3, 2023, to avoid being left in the dark.  
*All events/times subject to change.
Want more? Check out the November 2022 issue of Hammer & Dolly below: