by Alana Quartuccio
Getting young people started in a collision repair career takes so much more than simply handing them tools.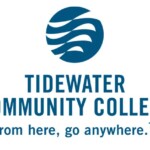 Successfully training the next generation must involve inspiring, motivating and mentoring students so they not only have the ability to make repairs but actually want to make a living in this industry.
Automotive collision instructor Abe Sells leads the program at the Virginia-based Tidewater Community College (TCC) and has been at the helm of it since its inception in 2012. A collision repair professional with more than 30 years of shop experience under his toolbelt – along with experience as an I-CAR instructor – Sells recalled the early days of the program when it first got off the ground as a one-year post-secondary program for adults before later expanding to also welcome high school students.
"I'd work at the shop through the day,  come back at 6pm and teach until 10pm three days a week," he relays.
Soon enough, interest in the program grew, so Sells talked to the college about taking things further. He was willing to come on board as a full time adjunct; however, this would mean they would have to hunt for a facility in which to house the program.
As luck would have it, there was space available for lease at the Chesapeake Career Center which had previously closed down its collision program. From there, the two educational facilities began discussions about expanding it into a dual enrollment program for high school students and adults. At first, the collision repair program was offered only to high school seniors as a one-year program. Sells wished more time could be spent training the students, so he approached the advisory committee about making it a two-year program for the high school students, and they agreed. Today, TCC offers a great opportunity for both high school and adult students to get the training needed to launch a career in collision repair. The program uses I-CAR curriculum, and students become pro-level one and two in non-structural and refinishing, according to Sells.
"Whether they are at the high school or adult level, they can take the college classes and earn their career certificate via the program."
Students who have completed the program are achieving success and tend to stick with collision repair as their chosen profession. Sells has done research on retention, and his students are beating the odds! Based on the average of three years, 70 percent of his students stay in the collision field. The average retention rate is 23-24 percent.
"We have been fortunate," says Sells. "We didn't grow too quickly. We are still working to expand. We critique what we are doing to continue to improve."
Putting a lot into the program has been key in helping students achieve their goals.
Sells is grateful for the assistance the program gets through its strong advisory committee. Outside help is also key and TCC has aligned itself with forces such as WMABA, which gives them access to resources along with industry knowledge and the Collision Repair Education Foundation (CREF), which provides opportunities for grant funding. Those funds have been instrumental in helping the program get the tools and equipment they need in order to function.
Students have the ability to get hands-on experience through the co-op program TCC has developed. All members of the advisory committee have opened their shops to students who can come on board to get 160 hours of on-the-job training. Students have the opportunity to meet with potential employers through the schools' career fair.
"Students get offers to choose from, and they can agree on the starting pay. It's been a plus for them to be able to have a little bit of say.  Businesses are paying more now as they know they really need technicians," he explains.
Once the students go on to work in the co-op program, Sells remains active in the process and makes sure the students stay accountable.
"I visit the shops regularly. A lot of the pushback I've gotten in the past is that many shops tend to think these young kids just get thrown in and won't want to work, but with our co-op program, there is a sign-in sheet that has to be completed and signed every week. I visit the shops every other week to find out how the student is doing. I don't just throw a kid into a business's lap and walk away. If there is an issue, I can work with them and focus on the end goal to get the student through the training needed."
Thanks to the TCC collision program, doors will continue to open, not just for the students but for the industry as a whole, as new blood means a new generation.
For more information on the program, visit tcc.edu/programs/collision-repair/.
Want more? Check out the August 2023 issue of Hammer & Dolly!