with Mike Anderson
This month, we "ASK MIKE" for his thoughts on the potential impacts of artificial intelligence (AI) and augmented reality (AR) on the collision repair industry. We at Hammer & Dolly hope you find the following exchange useful, and we encourage you to reach out to us if you have a question for Mike on this or any industry-related matter that he can answer in a future issue.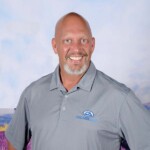 Hammer & Dolly: Artificial intelligence (AI) and augmented reality (AR) are being discussed everywhere these days. What kind of effect do you see these things having on the collision repair industry? Should shops add them to their lists of things to worry about?
Mike Anderson: I believe that AI is absolutely going to come into our industry. It's here now, and it must start somewhere before it gets better – just like with any other technology. There are things in our industry where AI could be used in good ways. Insurance companies could use it to identify a total-loss vehicle based on photos. That vehicle could go straight to an auction yard instead of going to a shop, where it would be disassembled and accrue charges for storage and rental. Obviously, if you're a shop that relies heavily on storage charges to remain profitable, this could hurt you. Shops that have storage as a major profit source need to start looking at ways to replace that.
AI could also be good for OEM research. When you purchase something on Amazon, the site will say something like, 'People who bought this movie also like this movie.' AI could suggest things to repairers based on things they're already looking at in the OEM procedures. The reality is, most people are not looking up everything they should to properly repair a vehicle, so AI could have a place to help our industry.
In regard to writing estimates, I've seen some of the ones that have been written by AI. None of them have really impressed me. Some people have said that AI could 'jumpstart' the estimate or help the customer quickly figure out whether they want to file an insurance claim, but the estimates I've seen haven't been very detailed. AI must learn from real life. Take sites on the internet that use CAPTCHAs for example; a website may ask you to identify all the pictures of a road sign or a bridge to prove you're not a robot. Well, that's Google using you to teach AI what a road sign or bridge is. AI must learn from somewhere. When you're writing an estimate in CCC, for example, and an insurer comes back and says you need to change it, that change isn't just being made to that claim – you're training AI on how much something will be worth in the future.
H&D: Obviously, AI will only be as strong as the information it can gather and then present to an end-user. There could be a danger of this becoming an example of "garbage in, garbage out." Who will be responsible for ensuring accurate information for AI in the collision repair industry?
MA: We need to look at the long-term ramifications when we change estimates. Right now, the software companies are holding our futures in their hands. There needs to be something in place to ensure accurate information. It can't just be DRP shops, because they may not be doing the right thing when the vehicle's repaired. The industry needs a credible source to validate the data.
H&D: Whenever something new hits this industry, many shops look at its negative aspects first. There are concerns surrounding AI and AR, but what are some of the potential benefits and advantages to this technology if it's applied in the most accurate and dependable ways possible?
MA: I can see a future where you're writing an estimate using augmented reality and basically talking to your estimate and saying, 'Replace quarter panel,' and it's making the parts order and pulling the OEM repair procedures for you. That could be amazing for our industry.
H&D: Absolutely! The OEM procedures come from one dependable source.
MA: That's correct, and you know that's the source of truth. I know how much time it takes to research OEM procedures, so just being able to use this technology to simply talk and pull those procedures, order parts or get suggestions is a huge opportunity for our industry – but it needs to be applied in accurate ways and in appropriate settings.
Mike Anderson is an Accredited Automotive Manager (AAM) and the former owner of Wagonwork Collision Centers, two highly acclaimed shops located in Alexandria, VA. He has served as a member of many industry organizations throughout his career, including the WMABA Board of Directors, the Mitchell Advisory Board, the MOTOR Advisory Board, the ASE Test Review Committee, the National Auto Body Council, the Collision Industry Conference and the Society of Collision Repair Specialists. Additionally, he is a past Virginia SkillsUSA chairman, serves as a facilitator for Axalta Coating Systems' highly recognized Business Council 20 Groups in both the US and Canada and facilitates numerous courses for Axalta Coating Systems' Educational Series. He currently offers expert industry consulting via his latest venture, Collision Advice (collisionadvice.com). 
Want more? Check out the August 2023 issue of Hammer & Dolly!