Collaboration and community amongst collision repair professionals is vital in this ever-changing industry, and in April, repairers in the southeast witnessed a revival of sorts during Industry Week which began in Richmond with meetings of the Society of Collision Repair Specialists (SCRS) and the Collision Industry Conference (CIC) before heading a few miles north to the Meadow Event Park in Doswell, VA for Virginia's first-ever trade show, the Southeast Collision Conference (SCC)!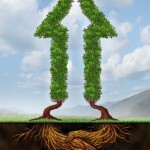 WMABA partnered with the Carolinas Collision Association (CCA) to host the second annual SCC, offering two days of networking, exhibitions and education via WMABA's Collision P.R.E.P. (Professional Repairer Education Program) classes which featured a host of the industry's leading trainers.
"With the entire week of industry events in Richmond, including CIC and SCRS meetings, the Southeast Collision Conference following just afterwards went beyond expectations," shared WMABA Executive Director Jordan Hendler. "Bringing the entire regional industry together, with many from across the country joining in too, to take part in the educational opportunities and tradeshow was a win for all those who made the effort to come."
"Starting off our Collision P.R.E.P. educational sessions was Mike Anderson's class, 'Be Extraordinary!', which drew more than 200 attendees who showed up hours before the show doors opened to hear what it means to stand out above the crowd," she added. "Every speaker we had – from John Shoemaker, to Rick Miller, to Michael Bradshaw – gave their all, and the attendees were so engaged the entire weekend. The panel discussions featuring dialogue from experts about electric vehicles and then repairer-to-repairer insights were both very impactful to the audiences."
Although the training agenda certainly stirred up a lot of excitement, the trade show aspect of the event certainly turned some heads as well with dozens of local and national vendors showcasing their latest tools, products, equipment and services on the market to the shop owners, technicians, painters, estimators, suppliers and other industry professionals in attendance.
"The Conference had over 50 exhibits featuring local and national vendors, with a wide variety of products and services to connect with for collision business solutions," Hendler pointed out. "There were even vendor attendees to education events, so they can gain further awareness of the issues their customers are facing in today's marketplace."
"SCC 2023 was a great opportunity to meet with shops from the southeast region who are actively working on their business and not just in their business," offered Josh McFarlin (AirPro Diagnostics). "I had the great opportunity to present a Collision P.R.E.P. class on keeping calibrations in house, and it was well attended with shops that are asking all of the right questions and looking to make sure they are fixing the cars correctly and completely."
"The conference is such a great event for the industry to come together," noted Brandon Lowder (Accudraft). "The educational and networking opportunities for shops, suppliers and partners was fun and rewarding."
"The fact that it was immediately after CIC allowed us to have time with the industry's top movers and shakers," said Kurt Lammon (Polyvance). "It appeared there were plenty of great educational opportunities."
For James Rome (Rome Collision Management System), "It was great to attend and meet with industry leaders and develop new connections within the collision industry! Being able to hear feedback from many different operators about the challenges they go through helps vendors like me innovate to make them more effective and profitable."
"The Southeast Collision Conference was a phenomenal opportunity to promote the Opus suite of solutions and engage with such a wide range of people from every market segment and size, while answering questions as to next generation solutions and advancement on collision/mechanical diagnostics, programming and calibrations," according to Scott Clemson (Opus IVS-US). "It is first-rate events such as this that allow our team to look into the daily issues adversely impacting the collision and mechanical industry, educating our product engineers to design solutions that answer these needs. Opus can attribute our phenomenal growth, adoption and success to the partnership created by and at these events."
KECO Body Repair Products engaged in a surprise demonstration on the show floor when Jake Rodenroth (Lucid Motors) drove over with an electric vehicle. "The vehicle displayed a noticeable door ding, prompting KECO's Danny Hacker to step forward and utilize the L2E system to fix the dent in front of the crowd of onlookers," recalled Scott Stayon (KECO Products). "Danny was able to effectively demonstrate the advantages and effectiveness of GPR techniques on EVs with no need to power down the Lucid.
"As the industry continues to evolve, KECO Body Repair Products remains dedicated to providing the least invasive method of collision repair to increase efficiency and effectiveness," he continued. "By attending events such as SCC, KECO can connect with technicians, listen to their feedback, and ensure the innovations never stop. Our participation in SCC reinforces our commitment to the industry and continuously improves our product offerings. The passion of people in the collision industry fuels KECO's passion to provide the best options available for less invasive and successful collision repair."
Return exhibitors were especially pleased with this year's event.
"Chad Smith and I had a great time meeting new friends and catching up with old ones," stated Laura Gay (Consolidation Coach). "SCC attracts such a great group of industry folks for sure. The event just keeps getting better each year."
"We were honored to be able to support the show for the second year," Erin Solis (Certified Collision Group) contributed. "The combined Awards Banquet was great! CCG was able to make some very beneficial business connections in all the markets represented. It was really great to see so many shops and their employees be recognized for all their hard work and commitment."
CCA and WMABA expressed gratitude to the sponsors who made SCC 2023 possible, including Platinum Sponsors: Autotality, BASF, BETAG North America, Shopfix/BRCC, Connected Automotive Systems, John Bean and Lombard Equipment; Gold Sponsors: AkzoNobel, Axalta, Caliber Collision Centers, Certified Collision Group, Enterprise, FinishMaster, NCS/Single Source, Pinnacle Collision Equipment and PPG; Silver Sponsors: Accudraft, ALLDATA, Auto Shop Solutions, Capital Collision Equipment, Hertz, Intrepid Direct Insurance, OEConnection, Opus IVS, Polyvance, ProColor Collision, Reliable Automotive Equipment and Spanesi Americas; and Education Sponsor AirPro Diagnostics.
"My favorite part of the SCC, or any educational event for that matter, is when you see the lightbulb within a shop person turn on for the first time," Hendler noted. "We had many first-timers attending, and for them, it was their first endeavor at a tradeshow or multi-session education event. Seeing their wheels turning and hearing their testimony of what it was they learned, is exactly what WMABA is here for. It's what I'm here for. That's what makes all the hard work and effort of so many worth it. Even if just one lightbulb turns on, the whole world is brighter for it!"
"This event was a huge success, and being able to collaborate with WMABA was crucial in this effort," agreed CCA President Kyle Bradshaw. "I am extremely grateful and humbled to have played a small part in the Southeast Collision Conference. I think now more than ever it is so important for people to take a step back and work on their business rather than in it. It is empowering to realize the strength of the collision repair community – we see people from all different walks, from a single man operation to a 10-location operator – everyone has so much to gain and learn from one another, and I feel like we were able to create an environment where this was accomplished."
"Overall, the CCA and WMABA teams pulled together a great and memorable experience for all those collision repairers who took the time to come and invest in themselves, their team and the future of their businesses," Hendler concluded.
Stay tuned for information about SCC 2024 as it becomes available at southeastcollisionconference.com.  
Want more? Check out the June issue of Hammer & Dolly!