WMABA Shops Rate Insurers: 2022 Survey Results Are In!
by Chasidy Rae Sisk
Shops' interactions with insurers serve as a constant source of consternation and contempt for many repairers, but consumers are often the ones who truly get the short end of the stick in these dealings.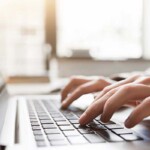 As part of its ongoing efforts to create and provide consumer-driven resources, tools and information to help the collision repair industry at-large, WMABA launched its second bi-annual Shops Rate Insurers Survey earlier this year in an effort to understand how claims are being handled in the Mid-Atlantic region.
"The 2022 WMABA Shops Rate Insurers Survey is intended as an informational resource, as anecdotal results a shop can review or share with their customers," explains WMABA Executive Director Jordan Hendler. "We surveyed our entire membership region, and while we didn't have enough responses for the results to be statistically valid, we received some interesting insights that should be useful to get people thinking and to start a conversation."
Using a score of 1 to 5, with 1 being the lowest and 5 being the highest, survey participants were asked to anonymously rate the behavior of 22 insurance companies in several categories: shop relations/claims handling, customer experience, insurer knowledge base, overall fairness and insurer payment for proper procedures.
Erie Auto Insurance ranked first in all categories with a combined score of 21.27 out of 25, compared to its previous 17.28, showing the largest increase (3.99) in overall score of all insurers. Amica came in second with a combined score of 16.43, remaining fairly consistent with the 2019 results when the positions of these two companies were comparable, with the exception of their scores for payment for proper procedures and knowledge base when Amica took the lead.
Shops' lowest scores in all categories went to Allstate this year, giving them a combined score of 9.37, while Liberty Mutual, with an overall score of 9.84, ranked 21st in four of the five categories; State Farm stole the second-to-worst place prize for customer experience.
In 2019, the good-enough neighbor ranked ninth in customer experience but took third place in claims handling and came in fourth in the other three categories. This year, their results were vastly different in all categories – although State Farm ranked 15th in knowledge base, their scores were the third lowest on the remaining three topics for a combined ranking decrease of 72 spots between all categories. The insurer's previous overall score of 13.87 dropped to 9.98, making them one of three insurers to score less than 10 in total.
"It's not a surprise to me that State Farm's score has gone down significantly," Hendler opined. "Given that many of the shop and consumer calls or emails to our office in the category of insurance complaints are specifically this company, it should be noted they were once the company that shops wanted to work with, and now they've become one of the worst. That goes for the customer experience as well. Whatever prioritizations they have made in their claims department, it has clearly changed."
Conversely, MAPFRE North America, Hanover Insurance and Nationwide saw significant improvements according to survey participants, increasing their overall scores by 2.22, 1.63 and 1.6 respectively.
Many respondents utilized the comments section to vent their frustrations about insurer short pays, virtual estimates and reimbursement rates failing to keep pace with rising costs and inflation.
"The delays in the estimating process, disagreements over proper repairs and even labor and material rates have elevated to a critical point," Hendler added. "There is only one way to avoid the hassle of the claims process, which is to bill the vehicle owner directly. If you're not willing to do that, then still submitting the proper repair estimate shouldn't be as cumbersome as it has become. What's proper to fix the vehicle, as documented by the repair bill, should not ensue a continued back and forth that further delays the repair."
WMABA debuted its insurer survey in December 2018 (results can be found in the May 2019 issue of Hammer & Dolly, available at bit.ly/ins1819). The data collected this year provides a good resource for consumers seeking more knowledge about these carriers and their practices, and survey results are an effective tool for starting conversations with customers who can also use the information to help them in the policy-buying process. WMABA anticipates that the information collected on approximately two dozen carriers will also be beneficial when approaching consumer protection agencies regarding inappropriate insurer behaviors in the future.
By identifying the specific market tactics individual insurers use in their market, WMABA plans to use the information to demonstrate the repair industry's perceptions about those practices to carriers and hopes to engage in meaningful dialogue that will hopefully improve shops' relationships with local carriers.
*This survey is not considered statistically valid and is for informational purposes only. WMABA hopes future participation increases to show more relevant market data that is statistically relevant. To view all respondents' data please click HERE.
Want more? Check out the May 2022 issue of Hammer & Dolly!