by Steven Krieps, WMABA President
As always, there is a lot going on in the collision repair industry, which is great for content generation…but what does it mean to your shop?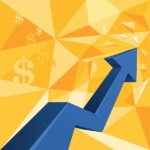 Ever sit down and focus on one item? I know it's very hard given the fact that, in this business, it can feel like you are running around with a fire hose all day, every day. I figured I would point out a few things I have been thinking about recently. We all know costs are rising, and paint materials is a huge one. Limited supplies reduced supply chain efforts, and now inflation is driving prices upward. Yet, in 2021, only 19.2 percent of shops (down from 27.5 percent in 2020) utilized a paint materials invoicing system. How you choose to bill is a business decision, but consider this: If you utilize the multiplier-based billing method, when was the last time the multiplier was adjusted? One report showed an average increase in paint material of 11 percent in the fourth quarter of 2020 with more double-digit increases coming in 2022. Sit down with your advisors, and look at your numbers.
As if that was not enough, how are you on technicians? We have a generation retiring, but who is coming in to replace them? The days of bringing in a mechanically-inclined kid and teaching him in house are over for the most part. You can still accomplish that to a degree, but today's cars are so advanced in construction and technology that outside training, such as programs offered by the manufacturers, are a necessity, and they're expensive. We can't afford not to train our people as we are trusted to know what we are doing. But again, it's an added expense. With Target offering up to $24 per hour, how will your shop attract people? For some, is that 50 percent of their labor? What about benefits, what about retirement, healthcare, short- and long-term disability!? I cannot stress the importance of offering technicians at least short-term disability. Organizations like SCRS have been working to put together group plans that may be able to help. But the employment market is very tough for the collision industry. How will you bring in the next generation and ensure your sustainability?
I may leave you with more questions than answers, but that's kind of the point. You need to question, network, discuss and share, but get involved. One person will not have all the answers, but no one knows this industry better than those in it.
Want more? Check out the April issue of Hammer & Dolly!