by Alana Quartuccio Bonillo
Auto body shop owners sure have their hands full with day-to-day challenges. Labor Rate wars, ever-changing technology, insurer-induced administrative burdens and parts issues to name a few.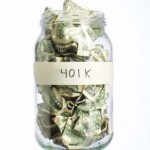 Add in the pressure to keep employees happy while trying to build a good work environment in a competitive industry that already has a shortage of new blood coming in, and you've got shop owners all across the nation shaking their fists in frustration.
Thankfully, there are people in the know who have their back. The Society of Collision Repair Specialists (SCRS) makes it their mission to tend to the needs of thousands of repairers nationwide. SCRS is always listening and working diligently to seek out solutions to better the lives of collision repairers. And their latest offerings are solid proof of that commitment!
Last fall, SCRS partnered with healthcare solution provider, Decisely, to offer an affordable healthcare plan that is night and day from what shops have experienced in the past. Shops that have adopted the program have saved an average of 10 to 15 percent, which can mean as much as $90,000-$100,000 per year based on feedback from some participants, significantly increasing the quality of coverage from other plans available on the marketplace. All leading to happier employees with promises of increased longevity. This latest offering follows in the footsteps of the national association's well-received 401(k), plan which was rolled out in 2019 and is being utilized by shops all across the country with very similar objectives in decreasing costs, increasing service and support levels and reducing administrative burden for the employer.
"The healthcare plan stemmed from hearing members tell us for years that offering healthcare has been one of the most critical issues affecting their business, as it was a hardship due to escalating costs," explained SCRS Executive Director Aaron Schulenburg. "Members had been paying exorbitant fees for terrible coverage and stressed that if we could help them provide better coverage at a reduced cost, it would be meaningful to them."
SCRS spent the past five years researching and looking into the many providers and options out there as it was "important to identify a plan with providers we felt were sustainable, a program that would be effective on day one and in the long run rather than something that was priced too good in year one and would significantly increase in year two. If we were going to put the SCRS brand behind it, we wanted it to be something that people truly felt brought them positive benefits. I'm so proud of the work that our Board did to really sift through the details to come out with what I think is the best plan possible for small businesses."
While positive feedback rolls in from shops about how much they are saving on costs annually, Schulenburg says there is another takeaway shops are experiencing that carries even more weight. "Many have said 'forget the money. What I am able to offer my employees is so much better than what I was able to offer them before,' and that was the driving motivation for SCRS to find a way to help small businesses do a better job of supporting the people doing the work." 
That certainly rings true for Michael Bradshaw (K&M Collision; Hickory, NC) whose employees love the healthcare plan; in fact, a significantly higher number of employees chose to participate in this plan over the previous plan his shop offered.
"The personal feedback we're receiving – even from healthcare physicians – is just how great the coverage is along with the experience in dealing with the claims processing. It's radically different from any other plan I could have access to as a business owner."
And through Decisely, there is a healthcare plan for businesses of any size, plus the quality of the plan though Gravie Insurance takes the benefit even further thanks to their extensive list of no-cost services, which can really empower people, according to Schulenburg. No-cost services involving primary doctor or urgent care visits, lab work or X-rays inspire people to take better care of themselves because they have affordable access to these needed services.
"The coverage is by far superior to anything we've had in over 25 years," boasts Barry Dorn of Dorn's Body & Paint (Mechanicsville; VA). "Just the plan pricing alone saved us a little over $79,000 for the year. Just about every doctor visit – unless it's for something catastrophic – has no cost at all. All prescriptions are fully covered on the generic side, and there is a small co-pay for name brands. This is all with mainline networks, no off-the-wall networks."
Prior to switching over to SCRS' plan, Dorn truly believed that the days of good affordable healthcare plans were a thing of the past as he experienced increases of 20 to 40 percent a year, but he was glad to have been proven wrong when SCRS' hunt to find affordable healthcare led them to develop this plan.
"This was something that SCRS had been pushing to put together for years, and we were finally able to work it so shops from Virginia to Hawaii and from Montana to Texas can have good coverage," says Dorn, who serves as an active Past-Chairman of SCRS.
Like Bradshaw, Dorn saw an increase in enrollment from staff members. In fact, it doubled as the SCRS plan resulted in 100 percent enrollment as opposed to having only 50 percent enrolled in anything his business offered previously.
Bradshaw is also amazed by how well the plan works and how much the no-cost services are helping his family,his employees and their families. "We had a bout of the flu going around recently, and it was easy for our employees to get the meds they needed even without having to go to the doctor – they were able to use the teledoc services which are included in the plan."
As participation with the new healthcare plan soars, serving existing and new members alike, Schulenburg says they are seeing continual growth with the 401(k) plan as well.
Bradshaw, who utilizes both solutions in his business, saw a dramatic reduction in fees when his business moved over to SCRS' 401(k) plan. "It allows employees to retain more money and grow their nest egg in a greater way."
Dorn echoes his sentiments on the 401(k) plan.
"We were the first shop to do it," Dorn says proudly. "Previously, we had a simple IRA plan, which came with burdensome administrative costs; managing it was just a nightmare. Before we moved to the SCRS plan, we did a traditional 401(k), but those administrative costs were astronomical. Our costs dropped 90 percent when we switched over to SCRS. Plus the share costs went down dramatically, which ultimately benefited the employees."
Aside from saving businesses money, these benefits are helping to achieve the ultimate goal – shops can be competitive and attract and maintain employees.
"From a business point of view, as an independent shop, to be able to offer plans that compete with, or in many cases, are better than what major MSOs are able to offer allows me to be competitive in that space," Bradshaw champions. "It really speaks to our core value of taking care of our people. We want to implement new processes and benefits to make our employees' lives better, and we couldn't have that without SCRS and the power to aggregate these businesses in order to have this huge plan versus a small pool."
"These plans speak to the heart of what SCRS does – bring advantages to the small businesses we serve," Schulenburg expresses with pride. "We've seen nothing but positive outcomes from those participating and have seen increases in how much, and how many, people are saving." 
"We've had nothing but good experiences from dealing with Virginia Asset Management for the 401(k) plan and with Decisely and Gravie for healthcare. They are fantastic, and they have made the transition easy. I know many may be skeptical about change, but it has been nothing but homeruns for us from the standpoint of both costs and benefits," sums up Dorn.
Learn more about SCRS' healthcare plan at scrs.com/healthcare and about their 401(k) plan at scrs.com/401k.
Want more? Check out the February 2023 issue of Hammer & Dolly: