by Chasidy Rae Sisk
As drivers get back on the road, collisions have returned with claim frequency on the path to pre-pandemic rates.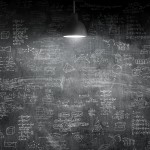 Add in increasing vehicle complexity and the cost of both new and used cars, combined with high salvage values and supply chain disruptions, and the result is a total loss – for the consumer, the insurer and the shop.
Non-comprehensive claims in 2021 increased by nine percent over the previous year but still lag 15 percent behind 2019 figures, according to CCC's "The Continued and Forecasted Impact of the Pandemic on the P&C Insurance Economy;" however, while overall claims are lower, severity has increased, resulting in higher non-driveable percentages. In fact, total losses now account for approximately 20 percent of claims, and the average total loss vehicle cost in 2021 rose to over $12,500, a figure that previously failed to reach $10,000.
"We get a ton of total losses," says Tim Pfeifle (Tyson's Corner Collision Center; Vienna, VA). "Traffic seems to be coming back, but people are driving too fast which causes higher severity impacts. The used car market is on fire; vehicles are worth more, so there should be fewer total losses, but these cars are getting railed."
Since August 2019, used car values have skyrocketed by 34 percent, and the average MSRP has reached a record $45,000, leading to an increased age of vehicles on the road as well as elevated salvage values.
"Because salvage values are so high, carriers are totalling cars before they should," notes Steve Krieps (Greg Cline Auto Body; Winfield, WV). "Insurers have enlisted companies like Copart and IAA on severely damaged vehicles, and a lot of cars in my state have been improperly totaled for that reason.
"On the other hand, desk estimators at Copart/IAAA sometimes write estimates that don't total the car, so it sits for a couple weeks before being towed to a shop where it's disassembled, blueprinted and written for three times the amount written by the desk estimator. The result is a total loss, but the month it takes to make that determination is incredibly inconvenient and frustrating for the vehicle owner."
Frustrations are mounting on the shop side of the equation as well, and some are related to the vehicles that are NOT totalling.
"We're repairing more new vehicles (five years old or newer) than we typically do," shares Brian Larson (T-Body Auto Body Repair; Mount Clare, WV). "It seems like insurers are pressuring us to fix more vehicles as used car values increase – including some that maybe shouldn't be fixed. Being able to repair a vehicle doesn't necessarily mean it's a good repair or the right thing to do for the customer. If the shop believes a car should be totaled, we shouldn't be repairing it."
Larson observes a definitive increase in the frequency of total losses on older vehicles, though, a trend he attributes to parts usage, availability and pricing. This issue originates with advancing vehicle technology and complexity, which has led to more replacement parts being required for each repair, but the dilemma is exacerbated by the inflation in raw materials prices and its negative impact on the supply chain. CCC's report indicates that the average cost per part rose by more than six percent in 2021, the largest increase since 1997.
"Because we only repair European cars, we're experiencing serious problems obtaining parts when they aren't in the country," Pfeifle states. "Our business model prohibits the use of aftermarket (counterfeit) or junkyard parts because we repair vehicles per OEM standards, so that makes it harder to find parts, the parts are more expensive, and the vehicle takes longer to repair."
"Many cars have totalled out simply because we can't obtain the parts needed," Krieps adds. "We work with OEMs, regional wholesale suppliers and other vendors, but in some instances, there are literally no parts to be had."
Although his shop's total loss frequency is roughly static due to rising vehicle values, Danny Szarka (Dynamic Collision Services; Baltimore, MD) has dealt with some interesting circumstances:
"We've had a lot of different situations and variations that we've never encountered before. Recently, a car was totaled over a blind spot bracket that only costs $18.33! The vehicle was 98 percent repaired, but even though we tried every resource we could think of – and the insurer even reached out to Copart to try to source the part from a similar vehicle that had been totaled – we couldn't acquire it. We try to verify and order all parts as soon as we complete our blueprint so we can order our parts before the next guy does, but only so many parts are available. We set that expectation as soon as we bring a car in, so the vehicle owner understands what challenges we're facing when it comes to acquiring the parts needed for their car."
Parts delays worsen when photo estimating enters the calculation.
"Insurance companies benefit from photo estimating because it allows them to write the cheapest possible estimate," Pfeifle believes. "It saves them millions of dollars, but it's costing shops a tremendous amount of additional administrative time and effort."
"The customer isn't getting an accurate estimate using photos," Larson agrees. "The inaccuracy of photo estimates causes delays in the shops because we have to wait for parts that weren't included on the original estimate, or we start repairs on a vehicle based on that photo estimate, only to realize that it should have been declared a total loss. Either way, the customer goes longer without their vehicle."
"Customers are already in a bad mood when they're having vehicle issues, and their irritation only grows when I tell them the insurance adjuster neglected to include needed parts on the estimate and the repair is going to take an extra week while I wait to receive the rest of the parts," Larson continues. "Everything is on backorder, so it's not our fault, but I also can't blame the customer for being frustrated. All I can do is empathize and apologize."
Szarka tries to circumvent some of these inconveniences by inviting customers to come to his shop and allowing his staff to process the photo estimate for them.
"With calls to insurers averaging an hour or more, it's the fastest way to get the first sheet written and set up the rental, plus it allows us to order parts soon. Even more importantly, it gives us a chance to win the customer's trust and enhance that relationship. The best thing we can do, whether we suspect the vehicle is a total loss or if it can be repaired, is to get it into the shop so we can take a look and help the customer."
The entire situation hurts consumers, and in some cases, customers are buying back their cars when they total, according to Szarka.
Pfeifle points out, "Even though customers may receive more money on a total loss than they used to, cars aren't readily available for them to purchase, so they're paying premium dollars for their replacement vehicle."
"Consumers are fuming," Krieps adds. "Their vehicles are moved without their authorization, and they're unable to obtain rental cars, but the biggest challenge is that the valuation systems being used come up with low offers given the market, and any informed consumer is going to challenge that value. Unfortunately, consumers' complaints don't seem to go anywhere."
Krieps believes the solution can be found in education. "As long as we're upfront about everything and keep everyone informed, we haven't had many problems."
Educating consumers is important, but shops often struggle more when it comes to justifying why certain repairs are necessary to insurance adjusters.
"We fix vehicles to OEM standards," Larson explains. "Our challenge is teaching the insurer's adjuster that the vehicle manufacturer requires us to do these extra steps, even if their system doesn't say it's required. Their SOP may say one thing, but that doesn't necessarily mean it's the right way to fix the customer's vehicle."
"While insurance carriers still like to tell us we're the 'only one,' the level of documentation we keep prevents most major issues," Krieps says. "When they push back, it's ultimately a business decision about whether we want to fold, but with the proper documentation, there's not much they can do."
At the same time, insurers contend with similar issues as body shops in terms of staff shortages, and Krieps sympathizes with them:
"They're overwhelmed and frustrated too. In my market, most insurers don't have field staff, so they're hiring independent third-party firms which creates so much smoke that you never know who to talk to when there's an issue."
"Phone wait times to reach an insurer start at an hour because they're swamped just like we are," Szarka acknowledges. "Adjusters are maxed to capacity with up to 50 cars in their portfolio, so there's no way they have the time they need to accurately write an estimate."
Understaffing at insurance companies leads to other problems for shops, including a lack of storage space, according to Pfeifle. "We've had multiple cars sitting on our lot for over a month because insurers are so shorthanded that they just can't process the paperwork fast enough."
Facing so many daily struggles makes it easy for shops to get discouraged and disillusioned since so many things are out of their control, but many collision professionals know it's just a matter of doing the right thing.
"Our customers pay for coverage and deserve an accurate assessment," Larson stresses. "We fix their car right and keep them informed through the process. All we can do is our best for them."
Krieps believes the key is being "very transparent with our customers so they know exactly what's happening the entire time we have possession of their vehicle."
"We can't control what's happening or the problems that are created," Pfeifle laments. "It is what it is, but by communicating with customers, we can help them understand that any delays or added expenses are related to ensuring their car is safely and properly repaired."
Szarka concurs that some aspects are out of the shop's control, but he also suggests the solution can be found within the problem itself:
"Everyone is dealing with the same things. All businesses are short-staffed and frustrated, and each situation is different. Yes, we're making decisions based on the facts in front of us, but those facts change every day, so we have to learn to adapt if we want to turn these negative circumstances into a positive outcome." 
Want more? Check out the February issue of Hammer & Dolly!