by Chasidy Rae Sisk
Are you sick of fighting to receive fair and reasonable compensation for the work performed in your shop…only to be told "you're the only one" time and time again?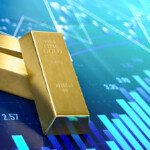 It's frustrating and demoralizing when a third-party payer consistently insists that no other shops in your market charge for certain processes and procedures or simply that you're charging too much.
It's time to advocate for your shop – and your industry – by participating in the eighth iteration of WMABA's Labor Rate Survey to provide insights into actual market data by sharing your true retail door rates and answering questions related to the procedures.
The 2022-2023 Labor Rate Survey (available online at wmaba.com/labor-rate-survey) asks WMABA-area shops to provide their posted/retail rates for several operations. As always, all Survey results remain completely anonymous; no participating shops will be identified by name.
WMABA believes that shops should charge a fair price for the important and necessary work they perform in safely repairing today's complex vehicles. This can be different than the amount insurance companies try to dictate. The practice of estimating at the business' identified retail price is necessary in maintaining a healthy, competitive marketplace.
"Third-party payers' systems determine 'market rate' based on a variety of information, including discounted DRP rates added by insurers, which skews the overall average in a downward trend that negatively impacts the market," laments WMABA Executive Director Jordan Hendler. "The Survey only takes five minutes to complete and allows us to collect our own data which we report back to our members, plus we can use that real-world information to discuss the issues with regulatory and legislative entities to help better support collision repairers in WMABA markets.
"We hope to use the compiled survey results to educate within our membership, our regional contacts and our government agencies that oversee market conduct. There's no question about it…we are always fighting an uphill battle, but with the support of these facts and figures, WMABA is better equipped to defend this amazing industry. We have to keep moving forward, and we need your help to do it!"
Shops taking the Survey are asked to provide their door rates for body labor, frame/structural work, paint/refinish, paint materials, aluminum structural work (if applicable), mechanical work and daily inside/outside storage.
"WMABA's Labor Rate Survey requests shops' retail door rate, representing their posted or customer pay rates, not a skewed wholesale or concessionary amount found in information providers' systems," Hendler explains. "Those rates do not accurately and fairly represent market rates, which often include price reductions granted to insurers in exchange for high volume through DRP contracts. We encourage DRP shops to participate, but ALL shops should complete the Survey by providing their walk-in rate so we can report realistic regional rates that are truly indicative of the majority of shops in that area…This information is not available any other way."
WMABA encourages Survey participants to share certain procedures they believe are required during the repair process and whether these procedures are currently performed and charged for at their shops, such as: "mark-up" or "admin" on sublet (towing, upholstery, mechanical, etc.); "clips and fasteners" needed in the repair process; "color sand and buff;" Feather, Fill, Block and Prime on welded panels; "check and test seat belts" being used in the accident; "prep raw plastic" when recommended by paint suppliers; and "weld-thru primer" and/or "cavity wax" when needed.
The Survey also consists of nearly three dozen critical industry-related "yes or no" questions, including the following:
• Do you believe insurers rate you on the use of alternative parts to OEM, such as used or aftermarket?
• Do inadequate or poorly written estimates by insurance company representatives delay the repair process and cost your shop time and money while you rectify mistakes?
• Do appraiser(s) tell you, "We can't pay for that because it is against insurance company policy," even though you know it is a fair, reasonable and necessary item?
• Is it your experience that a good portion of insurance company representatives write "low-ball" estimates that omit obvious visible damage?
• Do you use the degweb.org website to submit inquiries of missing or inaccurate labor, parts, material or other flaws in the estimating system guides?
• Do you believe insurer reimbursement rates are fair enough to support adequate profit for continuing education, certifications and new equipment?
Survey respondents can include the number of estimators, office personnel and technicians at their facilities, as well as total square footage, preferred paint and materials cost accounting system (if one is in use) and their gross annual sales. As in years past, the Survey also asks participants to provide information on employer/employee relations by answering questions on the perks they offer, including personal leave, paid vacations, paid sick time, health/dental/vision/life insurance, long-term disability and 401(k) retirement plans.
"The questions asked provide a complete snapshot of the issues shops experience on a daily basis, and investing a few minutes into completing the Survey could easily benefit your shop for years to come," Hendler encourages.
The 2022-2023 WMABA Labor Rate survey can be taken online at wmaba.com/labor-rate-survey. The results of the Survey will be featured in an upcoming issue of Hammer & Dolly. If you have questions or require additional information, please contact Jordan Hendler at (804) 789-9649 or jordanhendler@wmaba.com. 
Want more? Check out the January 2023 issue of Hammer & Dolly!