by Chasidy Rae Sisk
As a business owner, walking away from the shop isn't as simple as typing up a letter of resignation or turning in your key to the front door.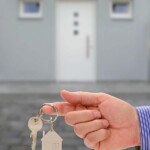 Running a shop – automotive or collision – presents many challenges that keep owners busy, day in and day out. Their lives revolve around the business, and while some of them love it, others are counting the days until they wash their hands of the whole thing.
But as a business owner, walking away from the shop isn't as simple as typing up a letter of resignation or turning in your key to the front door. It's a process that requires forethought and preparation…or at least, it does if you want to walk away with something to show for all your hard work.
"When many shop owners get out of the business, their decision is a reaction, instead of a well thought out plan," notes Rick White (180BIZ). "They get tired of the daily grind and just don't want to deal with it anymore. The problem is how few people consider an exit strategy ahead of that day. And when you fail to plan, you are planning to fail."
But when should you start planning your exit strategy? And what are some of the most important things to consider?
Preparations should begin as early as possible, but the actual time frame necessary for any specific shop depends on the owner and the business itself.
"The very first thing to consider is when you want to sell," Bradley Peterson (Sunbelt Business Advisors) insists. "Are you going to do it in one, three or five years? I recommend starting the process at least three years in advance of the actual sale, but the most important thing is to have a plan, rather than just deciding to sell one day. Allowing yourself time to make preparations gives you a chance to make the business more sellable and the sale more lucrative. The earlier you start planning, the more time you have to conduct market research and better understand what your business is worth…and make corrections if necessary."
White encourages clients to invest a little more time in their exit strategy. "The business needs to be profitable before you try to sell it, and that means being able to show four or five years of consistent profit. For a shop that isn't profitable, it may take five years to generate a profit and another five years of maintaining it before selling is in your best interests."
Although Laura Gay (Consolidation Coach) agrees that it's ideal to allot 10 years to developing and implementing an exit strategy, circumstances don't always allow for that.
"Consolidation in the collision repair world is unlikely to last much longer than another two years before they start converting non-shop structures or building new facilities," she predicts. "In a perfect world, 10 years would be great, but we don't have that luxury right now. The large cash offers being presented are only going to be on the table for a few more years before that ship sails, so owners interested in selling need to start preparing right now."
White believes a similar forecast may be in store for mechanical shops: "This is the age of acquisitions. I think the repair side is going to see a lot of MSOs in the next five to 10 years, like what the body shops are doing with lots of major players buying businesses while many smaller independents are pulling out."
"Certain markets are being targeted by consolidators right now, and that shortens the expiration date, but other areas haven't seen any consolidation activity yet, so there's a little more time there," Gay elaborates on the current situation for body shops. "For example, Minneapolis and St. Paul are smoking hot areas, as is anything within 70 miles of the city's center where they're creating a hub. Eventually, they'll expand into more rural areas, but most consolidators are seeking a market with a population of at least 20,000 and shops that are 10,000 square feet (or larger) and generating a minimum of $2 million in annual sales."
Shops often neglect to develop an exit strategy – they simply decide to sell without any advance preparation, and as a result, many shop owners are very disappointed to discover the true value of their business.
"A lot of shops are barely making a profit; they're not worth much more than their assets," White laments. "Yet every owner assumes their shop is worth $1 million…and it's really sad when they find out what it's actually worth."
"Business value is based on financials, but shops often struggle with reporting their financials accurately, which means they have not shown the true earning power of the business. And that means it's going to be valued lower than it probably should be," Peterson warns. "The more profitability you can demonstrate, the more money you'll get for your business. Records need to be updated monthly, allowing you to easily show exactly where you're at."
Of course, profitability isn't the only factor impacting a shop's value.
"A profitable shop has more value than one that isn't profitable, but that doesn't mean a non-profitable shop doesn't still have value," Gay emphasizes.
The assets being sold with the shop make a huge difference in the price tag you can place on the business.
"Well-maintained tools and equipment are more desirable, and buyers are also going to look at the condition of the operation's facilities," Peterson observes.
Typically, the real estate associated with the shop emerges among the most important assets to consider.
"Will the purchase include real estate or not?" White questions. "If you currently rent the land your shop is on, the lease options will factor into the value someone is willing to pay. If you own the real estate, hopefully it's been split out into a separate holding company or realty trust that rents the land to your shop because that protects you from a liability standpoint, but it also allows you to sell the business and maintain the property for additional income.
"At the same time, if the business is worth $1 million, but you're retaining the real estate, it's going to be more difficult for the purchaser to get a loan since there's no real collateral," he continues. "Are you willing to hold the mortgage note? There are definitive benefits to that as well; you'll collect more income from interest on the loan, plus you'll typically pay less in capital gains since the money you're receiving is spread out over a longer period."
"Some shop owners own everything free and clear, while others are involved in all sorts of long-term agreements," Gay agrees. "We can work through them, but they present additional challenges."
DRP contracts, in particular, create hurdles. "DRPs don't transfer, plus they typically have a lower profit margin, so the fewer DRPs a shop has, the better," Peterson indicates. "Shops that don't rely on DRPs tend to have higher profitability and value, so they collect a higher price."
Ask successful business owners what their most valuable asset is, and many will proudly tell you it's their team. And purchasers are fully aware of the significance of having a tenured, quality team in place.
"Evaluate the quality and tenure of the staff you have in place," Peterson suggests. "If your shop retains good quality employees long-term, versus being a revolving door of technicians, they're going to place a higher value on that as well."
At the same time, one very important person must be excluded from the transaction: YOU!
"What is your role in the business? Are you everything to a very owner-centric business? Do you develop all the relationships with customers? Do you perform all the work yourself?" Peterson asks. "The less important the owner is to the shop's daily operations, the more valuable that business becomes to a potential buyer. Employees should be filling key roles, enabling the business to run effectively even when you're absent. If you're an employer working on your business, instead of in your shop, your business is going to be more valuable."
"The business has to be able to operate without the owner; you cannot be a key component to the business' success," White stresses. "If the shop owner is also the lead technician, service advisor and HR, the business isn't worth as much as it would be if the shop operated effectively without you sitting in the office. The owner cannot be directly tied to the day-to-day operations of the shop because that creates a situation where the value of the business is irrevocably connected to that person's presence."
Branding is another value-added consideration that owners should evaluate before signing their shop over.
"If your name is in the shop's name, that may have a detrimental effect…or if you have a great reputation, you need to decide if you're willing to leave your name on the shop when you're no longer there," White points out. "Their quality and customer service will be associated with you if your name remains on the building, and no one wants their name tarnished based on someone else's actions."
Unfortunately, shop owners often tarnish their ability to collect the highest possible amount for their business by making some common mistakes.
"Confidentiality is vital when you decide to sell," Peterson urges. "Telling employees and customers about the pending sale often leads to negative consequences, such as key employees leaving, that can be devastating to a business and its value. You could even lose the sale."
"Timing the announcement of the sale to staff, insurers and the public is key," Gay adds. "Typically, these announcements will be well-orchestrated and mutually agreed upon with the buyer and seller, and they'll be part of the legal agreements."
Additional issues can arise from a mere lack of business know-how.
"Profitability starts with clean accounting and understanding your books, so you can conduct a monthly financial review and take action to fix the areas where you're lacking profitability," Gay coaches. "Unfortunately, a lot of shop guys never acquired that knowledge; they stick their heads in the sand and run their business from a checkbook because truly learning what the numbers mean is an overwhelming undertaking. Most body shop owners are painters or body men who simply bought a shop; they don't necessarily have the business knowledge or experience to protect themselves from being taken advantage of."
"Consolidators hate it when someone like me gets involved because we're not going to let them snowball the shop. For example, tax allocations are a huge thing – and we can save the seller thousands of dollars by negotiating those terms so they're favorable to the shop," she adds. "A lot of shop owners don't realize that's negotiable, but every part of the process can be negotiated. Many believe they have to accept the original offer and any paperwork that's presented, but that's absolutely incorrect…Every single aspect of the sale can be negotiated, from the big stuff to tiny details like the date of closing or how you announce the transition."
Focus can also be a struggle.
"Clients get really excited about the sale, but they forget to keep their eye on the ball," White states. "The business has to continue moving forward profitability-wise, and it doesn't take long for things to go sideways when you're not paying attention. You need to stay focused on your operation until the day it's not your operation.
"And you need to put your patience hat on," he continues. "There will be struggles and delays, and you can nearly guarantee that it's going to take longer and be more challenging than you think it should be…but don't count your chickens before they've hatched! It's common for a seller to get excited in the Nth hour and buy that $300,000 motor home because they know they've got $1 million coming in. But then the deal falls through. It's never a good idea to spend money before you have it."
"I tell owners that selling their shop is a journey," Gay notes. "The process takes on a life of its own."
"People often wonder what they'll sell the business for, but it's more important to know how much you'll keep based on the deal structure and potentially lowering the tax burden," Peterson contributes. "There are a lot of details involved in a transaction of this nature, but few people have ever gone through this before. It's likely the biggest transaction of their life, and most folks only go through it once, so they don't have enough experience to navigate it as well as they may like."
Of course, there are things that no one can anticipate unless they've actually experienced them, and White offers a personal anecdote related to a "challenge after the sale that a lot of people don't talk about:
"After I sold my shop, I struggled to figure out who I was for a couple years. I grew up in the industry, and that's what I was: a shop owner. But suddenly, I wasn't a shop owner anymore! I really struggled with my identity for a while, and that's something everyone should be aware of. When I'm working with a shop owner who intends to sell, I immediately back them off by one day, so they spend only four days per week at the shop. Then, we discuss how to fill that time with things that will get them excited about enjoying life and help them see who they are beyond being a shop owner."
It bothers Peterson to see "business owners who aren't thinking about selling get triggered into making a decision because they're approached by a buyer looking to acquire their company. They don't know if they're getting the full value for their business because they don't know what it's worth. When you only have one interested buyer, they have all the power and leverage; they're running the show, and you'll end up leaving money on the table. Never accept a first offer without getting a second opinion on the value of your business in the current market!"
Selling the business opens up shop owners to the potential of being taken advantage of, but that's why people like Peterson, White and Gay do what they do.
"I don't want shop owners to feel intimidated like I felt intimidated," Gay admits. "They came to town, and I felt like a rat that had to escape a sinking ship; I thought I had to sell. Watching it play out, I realize that it's not always in your best interest to sell, and I hate the thought of other people feeling forced out of a business they love. If you don't want to sell, you don't have to…but you do need to understand that you cannot run the same shop you ran 10 years ago if you want to be successful. You need to reinvent yourself."
Investing in the tools, equipment and training to keep up with constantly advancing vehicle technology may also seem overwhelming, but AASP-MN offers training and guidance to support automotive and collision repair professionals from the day they open their doors to the day they transition the business to their successor. For more information about joining and tapping into the network of support that association membership offers, visit aaspmn.org.
Want more? Check out our October 2022 digital issue below.