by Chasidy Rae Sisk
As summer comes to an end, shops struggle to stay afloat amidst evolving technology, ever-changing requirements and higher-than-normal workloads, but at least they don't need to worry about drowning in the current technician labor pool. Trying to find and retain qualified help in the current workforce pool remains a hot-button – and increasingly frustrating – issue for automotive repair employers.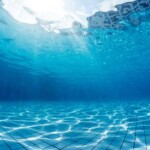 The well of talent has dried up to offer little more than a trickle, and although a multitude of reasons contribute to the lack of qualified technicians entering the automotive and collision industries, it's difficult to imagine this dilemma being resolved without the assistance of the schools and instructors who are preparing the next generation of repairers with the skills and training needed to become an asset to their future employers.
Curious about their thoughts on the topic,
AASP-MN News talked to three local vo-tech automotive and collision repair instructors: Amanda Evenson, automotive technology instructor (Minnesota State College Southeast; Winona); Robert Larkin, automotive service technology director (Dunwoody College of Technology; Minneapolis) and Tom Brandt, auto body instructor (Minnesota State College Southeast; Winona).
AASP-MN News: How do the current number of enrolled students compare to past numbers? Why aren't more students interested in an automotive service or collision repair career?
Amanda Evenson: Many trade programs have low enrollment, largely because of the number of high schools pushing students toward universities instead of vocational studies. At the same time, automotive technology careers tend to pay less than other hands-on fields – although technicians are expected to possess a lot of knowledge and learn many skills, their pay often does not reflect it.
Enrollment in automotive technology classes is lower than it was around 10 years ago, but it's been increasing and getting better. Many of the students who decide to pursue this field of study have a history of working on vehicles, either at their high school or with a family member, and they want to expand their knowledge.
Robert Larkin: Historically, the number of students in automotive programs has declined from years past, but at Dunwoody, we have started to see enrollment in these programs remain consistent or even start to increase slightly during the last couple of years. Enrolled students are attracted by the satisfaction of working through a problem, and the gratification of fixing that problem, as well as a love of cars in general.
As for the declining enrollment, I believe several factors influence the overall interest in these fields. First, there remains a stigma about these types of hands-on careers or trades, and students are often encouraged by family, friends and guidance counselors to pursue more traditional paths, such as a four-year liberal arts degree. In addition, starting wages in automotive are sometimes not as competitive as those in other fields. Second, many middle and high schools don't offer the traditional 'shop' classes anymore, which means students aren't being exposed to these types of careers. Shop classes are often where a student first gains an interest in building and fixing something, not to mention where they acquire the practical skills that come along with it. Finally, there seems to be an overall decline in interest and enthusiasm around cars and driving for this new generation. Today, many young people don't see cars as an integral part of their lives. And those who are interested in vehicles often see it as a hobby more than a career.
Tom Brandt: Enrollment is down across the region, and we've been experiencing this downward trend for several years. We're all challenged to try to reach the needed quota to keep the programs open, but we can't blame it on any one thing…unless it's the changing times. Fewer kids come from farm backgrounds where they're used to working with their hands, and driveway car service is a thing of the past, so kids aren't tinkering on the family car with their parents.
Starting wages for students entering the workforce have increased so much as well. Kids from financially strained families don't want to spend two years and $15,000 attending tech school when they can get a job for $15-18 an hour without any specific training. On top of that, the whole image of the industry still haunts it to some degree. The overall perception of auto body shops is that they're dirty, present safety concerns and require hard work. We need to highlight how much technology has changed this field, efforts put into protecting workers, and paint a clearer picture of the true earning potential in this career path.
AASP: What type of hurdles are you facing as an instructor?
AE: Budget, supplies, equipment, updated materials, updated courses, new vehicle technologies, especially related to hybrids and electric vehicles. These constraints impact us as instructors, but they also negatively affect the students. Often, students cannot afford the initial tool costs associated with an automotive career, and that scares them away from pursuing this industry.
RL: One of the biggest challenges is acquiring vehicles to train with. We rely on manufacturers to donate vehicles, factory service information, training materials and consumable supplies. They are an essential partner to educating the next generation of auto repair and collision technicians. Another hurdle is students who come in with little to no fine motor skills because they haven't had that traditional shop class in high school.
TB: It's worse now than before. Over the last couple years, many of our costs have doubled, making it a constant battle to find creative ways to get by with what we were able to acquire based on the budget. At the same time, instructors are seeking other funding through grants and sponsorships to fill in the gaps, and while there are some great programs out there, that's time spent on top of our full-time teaching jobs.
Another challenge comes from the enrolled students and their attendance. We have to keep them engaged, but we also have to interact differently with them. When I started 35 years ago, someone who violated a safety protocol received a warning and would get kicked out of class for a few days if they repeated the violation. Now, if I verbally reprimand a student, they leave and never come back! We're learning how to deal with a whole new generation, and it's not just about the recruitment; the retention piece creates a huge challenge as well.
AASP: How can shops get involved with schools and students? Why should they?
AE: Industry involvement gets students excited for what's ahead of them, so shops should absolutely reach out to their local vo-tech to identify the greatest need. It's often as simple as visiting the programs, attending career nights and joining us for advisory meetings so we better understand the industry's needs.
RL: Shops need to get involved with the tech schools through program advisory committees at both the high school and college levels, especially in their local area. Serving on these committees helps programs adapt to meet industry needs and demonstrates to students and their parents that employers are invested in their training. They also need to work with local school boards to get traditional shop classes back in schools, for all students.
TB: The automotive repair industry is competing against much bigger entities for workers, so shops have to get involved with the schools. Go to career fairs and bring the documentation to show students and their parents what they could earn in this career. Offer job shadowing opportunities, or sponsor students. The diesel industry has done well with sponsorships where an employer invests in a student by supplying them with tools for their new career in exchange for a work commitment.
We also need to expose students at earlier ages, such as middle school or early high school, when they're more readily influenced. Hollywood used to do a lot of our recruiting when shows like West Coast Choppers were popular, but now that they aren't, visibility is a huge part of the problem. Fast-changing technology offers new opportunities to capitalize on as well. We need to promote the various options in this industry to connect with the students who are interested in different aspects of the process. I'd love to see shops collaboratively organize a career event, along with tech training, as a way of working together instead of competing against each other. Fill the funnel and the technicians will be there. Even if you don't get one in the first round, you'll benefit in the long run when we come together to fill the talent pool.
AASP: The million-dollar question…How do we fix it? How do we solve the tech shortage dilemma?
AE: Start at the high schools by creating trade programs, instead of cutting these programs. Counselors should understand that, whether the student has a 4.0 or a 2.0 GPA, they should all be given the opportunity to explore the trades, yet counselors typically direct lower GPA students to the trades while pressuring students with higher GPAs to attend universities. We need to do a better job of educating young people on their options, and once we attract them to our program, we need to train them so well that they're excited to diagnose and repair, instead of feeling intimidated. And then, once we have developed these passionate, skilled technicians, we need to pay them what they're worth. Automotive technology can be a very rewarding profession…if we let it.
RL: This question has been asked since the 1920s: How do we get more people interested in tech (trade) schools? It's going to take more than the industry just saying there is a shortage; they need to get involved with school boards, parents, and technical colleges. There needs to be as much emphasis on tech/trade/shop classes as there is on STEM at an early stage. Supporting programs at all levels – with resources such as vehicles and consumable donations – also has to be part of the solution. Finally, we need to all work together to change the mindset of parents and other influencers, to realize that technicians can and do make those high salaries without incurring four to six years of college debt.
TB: It starts by recognizing that the current generation of students are different from any past generations we've seen. They think differently, and they do things differently. Schools could consider breaking down the curriculum to provide certificates in different areas of auto body (refinishing, body work, etc.) to shorten the amount of time students spend in school before entering the workforce. This generation also values flexibility, and while shops cannot allow them to work from home, there may be ways to offer some flexibility by closing the shop later and allowing employees to select their own start time.
We also need to realize that this industry isn't just for guys anymore! The women entering the program are often better in the paint department, and they use finesse to straighten metal, instead of exerting brute force. They pay attention and do things correctly, so shops that aren't actively recruiting these women are dismissing 50 percent of the possible people that could fill these positions. And once a shop hires an entry-level tech, set them up with mentors. Too often, repairers forget where they started and expect students to possess an unrealistic amount of knowledge and skills when they're just starting out. No one should be finished learning just because they graduate school; new technicians are going to make mistakes, but a patient mentor will help correct those errors and set them straight going forward. That's true of any skill-based career.
Essentially, the entire industry needs to change its mindset. We can't keep doing things the same way we've done it for the last 40 years. We've got to think differently if we want to become more attractive as an industry.
Fortunately, a number of organizations have committed to resolving the tech shortage dilemma.
"This problem isn't unique to our industry, and we need to be aware of what we're competing against," says AASP-MN Executive Director Linden Wicklund. "Addressing work/life balance, ensuring that shops can offer a good living wage and explaining what that looks like are great ways to begin overcoming this problem. AASP-MN celebrates the efforts of all the entities trying to attract new talent to the labor pool, and we want to champion everyone who's trying to fix this. We have to work together to make a positive difference."
One of the ways AASP-MN works to effect change is through the Minnesota Careers in Auto Repair and Service (MNCARS), established in 2016 to promote careers in the automotive industry, recruit young people into the state's college-level automotive service and collision repair programs and, ultimately, connect them with shops. (Learn more about MNCARS at CarCareers.org.) The association also partners with the Minnesota Transportation Center of Excellence and the state school system to engage students and help them, their parents and their counselors understand the unlimited opportunity available in the industry.
Multiple AASP-MN members volunteer with SkillsUSA to connect locally. At the 2022 SkillsUSA National Leadership and Skills Conference, a Minnesota college student won the bronze medal in Collision Repair Technology – congratulations to Tanner Friessen (Ridgewater College-Willmar)!
Additional organizations focus on specific subsets within the industry. The ASE Education Foundation supports the automotive service workforce (aseeducationfoundation.org), while the Collision Repair Education Foundation aids schools and students on the auto body side (collisioneducationfoundation.org). Scholarships are available for women pursuing a collision career through the Women's Industry Network (womensindustrynetwork.com), and TechForce Foundation offers a variety of programs geared at increasing the technician workforce across all segments of the transportation industry (techforce.org).
What are you doing to refill the automotive and collision talent pool? Email chasidy@grecopublishing.com to share your suggestions!
Want more? Check out the September 2022 issue of AASP-MN News!