by Alana Quartuccio
What does it take to be considered one of the best auto repair shops in Minnesota's Twin Cities and surrounding area?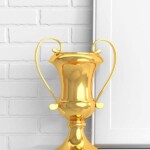 AASP-MN News went on a mission to find out what consumers are saying. AASP-MN News combed countless reviews on Google, Yelp and on social media paying particular attention to not only the number of reviews and five-star ratings these businesses received, but also how much the businesses interacted with their customers via online feedback and internet presence to come up with this list. Six out of 10 just so happen to be members of AASP-MN, a sign that these businesses invest in themselves to serve their clients the best they can!
Advanced Repair (St Cloud, MN) – Established in 2001
Customers of Advanced Repair say they chose this shop again and again for their quality work, honesty and friendly atmosphere. Another family-owned and operated business, customers sing the praises of Jamey and Jenny Mauer, who lead the team toward continued success.  Like most successful businesses who use their social media to interact with current and potential customers, the team at Advanced Repair uses its Facebook page to share information about vehicle tips and community outreach. One consumer praised them for showing support to a local community member and for doing a stellar job on their vehicle: "I recently took our Honda Odyssey to Advanced Repair and we are very impressed! We had issues that two other shops couldn't pinpoint. Their troubleshooting skills and timeliness was on point! They were honest about what needed to be done and at a very reasonable rate! When our van was done they had it warmed up and waiting for us on a cold winter day. They also support a local race car driver and we support those who support others. We will be back! Highly recommend! Thanks Advanced Repair team!" Another happy customer shared his viewpoint with other Google users by stating: "I normally don't trust other people to turn wrenches on anything I own. The quality of work performed and the detailed report of vehicle inspection is better than any experience I've had with any other mechanic. I highly recommend Advanced Repair. Will be going back if I need more work performed on my vehicle." AASP-MN Member!
BLVD Autoworks (St. Anthony, MN) – Established in 1980
BLVD Autoworks has been serving the St. Anthony Village area for more than 40 years. Family-owned and operated, the team considers its customers to be part of that family. They truly want to build relationships with their customers, taking the time to get to know them and their vehicle. Its reputation for quality and reliable service and its experienced technicians, who use only the latest tools and technology, are among the reasons people keep choosing this shop. Customers know they will be cared for as the BLVD Autoworks team makes their experience stress-free, offering loaner cars upon request, free local shuttle service, Wi-Fi, coffee and other amenities to make their visit more comfortable. They will even throw in a complimentary wash so your vehicle is sparkling when it's returned.  The praise from their customers says it all. One Facebook user says, "The staff is always willing to go above and beyond for their customers. They have reasonable prices, lots of car knowledge and a convenient location, but it's their customer service we keep coming back for, time and time again. We've never been so happy with any auto repair shop." A Google writer boasts, "I'm a very satisfied BLVD customer. This company is so easy to work with. I feel like a valued customer. They show concern for me and my vehicle. I trust that they do what they say they will do, and not treat me like I don't understand. I am grateful to have found them when I moved into the NE Mpls area and give their name out to anyone looking for a quality mechanic. Thank you, BLVD!" BLVD Autoworks is also a staple in its community working to support local organizations, events and charities. Owner Tom Archambault is a past-president of AASP-MN. AASP-MN Member!
Bobby and Steve's Auto World (Multiple locations) – Established in 1996
Bobby and Steve's Auto World treats their customers as guests in their many locations inviting them in to "stay as long as you like and enjoy our services," which include everything "under the hood," plus towing. They even provide a place to get a bite to eat! Senior partner Bobby Williams started his career in the gas station business, which is when he met Steve Anderson. Together, the "perfect partnership" was born. From there, the business evolved from gas stations into auto repair and today, the business has eight locations in Bloomington, West Bloomington, Columbia Heights, Eden Prairie, West St. Paul, and downtown, west and south Minneapolis. Their newest location is an innovative two-story auto repair facility in West St. Paul that opened its doors in 2022. The team stresses its values, beginning with serving people and ending with playing hard as a team. Thousands of reviews online back this up. A customer on Google reports, "I stopped in with the driver's side front headlight out and they said it would take a half hour and it was done sooner. Greeted when I came in. Friendly customer service. Always happy with the repairs and services provided. Will recommend to someone if they need assistance or repairs."  A Facebook user shares: "We blew a tire driving through the cities on the way to a youth basketball tournament and pulled into Bobby and Steve's because it was close. They took one look at our son in his basketball uniform and told us they would have us on our way in 20-30 minutes. For $40, we were on our way without any further stress. They were so friendly and went out of their way to help us. We highly recommend them."
Complete Auto Repair (Rochester, MN) – Established in 2013
Upon perusing hundreds of reviews and posts online, it's easy to see why this shop made this list! Like its name indicates, this team really seems to deliver the complete package when it comes to serving their customers right. The team states they genuinely want to make the process as easy and enjoyable as possible and it sure seems that they do so time and again. Just from a quick scroll of their Facebook page, it's easy to see that Complete Auto Repair loves its customers, and their customers love them right back! A few posts show thank you notes and signs they've received from customers thanking them for what they do. One writer on their Facebook page suggests there is no other place to go but Complete Auto Repair: "I absolutely trust this business completely. Always fair, always informative, they provide recommendations as they see them but do not force extra services upon me. Work is high quality, and they stand behind what they do. Staff is polite, and the owner who I talk to at the front, Travis, is an awesome person who cares about his customers and employees. People matter to them, all of them, not just the office staff. Just go here!" One driver told the Google world his thoughts on what a gem this shop was to find: "Other than finding a good barber, I'm not sure if anything is more frustrating than finding a good mechanic. Complete Auto Repair came to the rescue for us after we got an outrageous quote from another facility in town. I find the honesty of this shop to be completely refreshing. They will take the time to explain any repairs needed and make sure you understand why it needs to be done."   AASP-MN Member!
Dynamicar Auto Repair (Shakopee, MN) – Established in 2012
The family-owned and operated team at Dynamicar Auto Repair credits its success to its customers. They pledge to not only serve them, but to also build lifelong relationships with them which has made them a trusted source in their area. Hundreds of positive online reviews from those customers certainly back up their claim! Honesty is one of the main things that keep customers happy and Dynamicar delivers their promise. A Google user shares his experience: "I went to the dealership two weeks ago to get an oil change. They told me my oil gasket was leaking, which cost $470. Also, my timing cover was leaking, which would cost me around $4,200. So, I went to Dynamicar for a second opinion. They resealed the oil gasket and found out my timing cover wasn't leaking. It's just a little hose around it. Total cost was $540; saved me about $4,000 from the dealership. I really recommend anybody who lives in the Shakopee area to check them out. They are a very experienced engineer who is willing to give you a decent conversation about your car." Another happy customer went on Facebook to share his input: "Dynamicar continues to provide top-notch GREAT service when I need it for my work truck and also my GMC Yukon. Having done business for many years with them, they continue to keep me up and running ASAP. One of the best services they provide is a loaner car, which goes a long way to uncomplicate getting my service work done. I highly recommend Dynamicar Auto Repair."
Kurth's Auto Repair (New Hope, MN) – Established in 2009
Kurth's Auto Repair swears that they fix everything and their customers' testimonials sure back this up. This family operation boasts decades of experience and all the right tools to get people back in their cars and back on the road.  Helping their customers get back on the road is not the only type of assistance they lend. Kurth's gives back to the community and recently announced via Facebook they have donated their 35th vehicle to a local woman in the process of getting back on her feet to support her family. This shop has quite a collection of five-star reviews and as this one Google user says, the rave praise is what drew her to the shop and she was not disappointed: "I was looking for a new local auto repair shop and found that Kurth 's was close to my home. I read all of the reviews and saw they had a special for an oil change and pothole maintenance. They got me in two days later, assessed the vehicle, let me know it wasn't my alignment and that it was bulging tires. Gave me a good price on tires, installation and oil change. Will be going back." One Google user says five stars isn't enough! "I've been bringing my vehicles here for over 20 years and they have always been honest, fair and competitively priced. I'd give them 10 stars if I could."   
Lloyd's Automotive Services (St. Paul, MN) – Established in 1947
This St. Paul automotive hotspot is what it is today thanks to Dan Burns, who owned and operated the business since he purchased it in 1990. In 2021, Burns turned it over to longtime trusted general manager Nick Stoffel, who has pledged to give their customers the same level of professional service customers have come to expect from Lloyd's Automotive Services over the past few decades. Making the experience convenient for their customers is their number one priority. As one reviewer on Google puts it: "It's never fun to have to bring your car to the mechanic and it's even harder to find one you can trust. I have an older car and unfortunately, it seemed like everything went out all at once this year. I was skeptical at first, like anyone bringing their car into a new place, but after all the work they've done and how well my car now performs, I trust their work. I had a recent concern with my brakes and long story short, not only did they make sure the repair was done right, they went above and beyond doing the right thing and then some when correcting an error brought to their attention. These folks are good at what they do and have caring and wonderful staff. Thank you especially to Nick, who is always a pleasure to work with and for his understanding, care and excellent customer service. He turned around what could have potentially been a bad experience into an unforgettably kind and positive one. Thank you so much." A Yelp user says a consistently positive experience is what brings him back to this shop again and again. "I have been going to Lloyd's for almost 20 years. It is the absolute best possible customer service experience imaginable. I know NOTHING about cars and they treat me fairly and with respect. It is the only place I've ever gone that regularly charges me less than I expect and helps recommend options to save money. They give very clear advice and accurate estimates of repair times. I regularly drop my car off there at night with their drop off service and I get a call by noon the next day that it is fixed. They are really top notch and I have been there so many times that it's not just one person or one event. It's a very consistent experience." Nick Stoffel is a past member of AASP-MN's Mechanical Advisory Committee. AASP-MN Member!
Pro-Tech Auto Repair (Corcoran, MN) – Established in 1983
This family-owned business got its start under the very capable hands of Tom Gleason, who opened the shop doors a few years after becoming a certified master technician. Tom's son, Dan, now runs the shop alongside him and their team of professional repairers. They work together to make sure their shop is a well-oiled machine and a trusted source for all customers. One Google reviewer praises the team for their cleanliness, friendliness and reasonable pricing: "They were very reasonably priced and completed the work quickly. They also did a great job communicating the progress throughout the day. I was very impressed with the cleanliness of the facility as well. I would not hesitate to bring back any of my vehicles for either maintenance or other performance-related work!!" A Yelp writer was particularly pleased with the work of the father-son dynamic: "Pro-Tech is a classic example of a multi-generation family business. Except a successful one. The team knows how to have fun but more importantly, gets the job done right. The father/son duo work hard to earn and keep your business and understand the power of a happy customer in the community. Bring your car, truck, RV, trailer or almost anything in and it will be treated like it were their own. You won't be disappointed." Both Gleasons have served on the AASP-MN Board of Directors. Dan is currently on the Board and Tom is a past Board member. AASP-MN Member!
TGK Automotive Specialists (Hugo, MN and various locations) – Established in 1994
TGK Automotive Specialists is quite well known throughout the state with 22 locations. However, its Hugo location stands out the most, with a solid social media presence and over 500 positive Google reviews. TGK prides itself in serving all makes and models in all of their state-of-the-art facilities. Each location's website page features its staff members who each tell you a bit about themselves and why they love working in the automotive field. Rounding out the team at the Hugo location is their Chief Canine Officer, Harley, who is known to hug and greet their clients! The Hugo team also stays active with its surrounding community. One reviewer on Google praises the team for their service and the support they give local organizations. "Thanks for another wonderful experience. Your team continues to provide professional service in a clean environment. And, I appreciate your strong initiative to support the local community through food drives and Girl Scout Cookie sales. TGK is my go-to for auto service." Another pointed out the personal attention he received: "Only local shop that was willing and able to listen and write down issues related to electrical gremlins in my car, and help find a simple solution. Only time will tell if this fix is permanent, but the process was good to begin with. Went above and beyond in a couple different ways over the holiday weekend." Tim Kruse, TGK Marketing Director, is on the AASP-MN Board of Directors. AASP-MN Member!
Turbo Tim's Anything Automotive (Minneapolis and St. Paul, MN) – Established in 2014
More than a thousand reviews on Google alone confirm Turbo Tim's Anything Automotive is the place to go for auto service in St. Paul and Minneapolis. What started out as a "well-kept secret in Northeast Minneapolis" has turned into a premier auto repair shop in the Twin Cities. The 20-bay facility, located at 2823 Central Avenue, was once an old furniture factory. According to some reviewers, what really makes this place the "cat's meow" is…the cats! As their logo suggests, the feline crew at Turbo Tim's helps raise morale around the shop. One five-star reviewer on Google says, "Love this place. I've been taking my vehicles here for a couple years now, and am always so happy. Not only do they charge fair prices, they're very good at explaining things clearly and honestly, in a way that doesn't make me feel like an idiot. Their inspections are very comprehensive, and they've never tried to pressure me into getting services done that I didn't want or couldn't afford at the time. Everyone I've interacted with in person or over the phone has been super friendly. Plus, who doesn't love getting to pet adorable shop cats every time you go in?? Best mechanic shop ever; 10/10 would recommend." A Yelp reviewer was also smitten with the kittens. "Ok I'll admit it, Turbo Tim's set themselves up for success before I even walked through their La Croix-lined entrance. I've always admired their wicked wacky ads in City Pages, their cat-enthused branding and seeing their stickers in most Lyft drivers' cars (whom swear by TTs). So, when the post-winter potholes beat the crap out of my car, I came right to Turbo Tim's on Central."
Want more? Check out the July issue of AASP-MN News!