The 2022 AASP-MN Annual Meeting & Leadership Conference will be a full day of insights, practical strategies, and critical information to help you build momentum in the fast-paced recovery from the tumultuous days of the pandemic.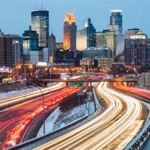 You will leave with actionable take-aways and new connections to help you succeed at top speed!
8:00AM-9:15AM: Opening General Session
Staying on the High Road – Service, Professionalism & Leadership
Presented by Chad Weinstein, Ethical Leaders in Action, LLC
In challenging times like these, professionalism and leadership matter more than ever. This session will focus on the human side of your tool kit, with leadership practices for retaining and developing your team, and communication practices that strengthen relationships with customers, vendors, and employees alike. A sense of humor counts too, so we'll laugh while we discuss the difficult, the ridiculous, and the inspiring aspects of the automotive service trade.
Following this presentation, participants will be able to:
• Harness a strong sense of purpose to motivate and engage employees
• Define professionalism for themselves, in relevant and practical terms for automotive service providers
• Understand how moral motivation, clarity, and courage enable leaders to maintain high standards of professionalism
• Use ethical persuasion to strengthen relationships and change minds
Participants will be encouraged to engage, listen, laugh, and learn.
9:30Am-11:30AM: Roundtable Discussions
You will have the opportunity to participate in three 30-minute sessions facilitated by AASP-MN member experts.
• 20 Groups, Coaches and Shop Support Resources
• Tips & Tricks for Recruiting Employees
• Shop Culture
• Marketing Your Auto Service Shop
• Scams, Rip-offs & Con Artists
• Collision Management Software
• Blue Printing
11:30AM-1:45PM: Luncheon Keynote
Beyond Grit – Embracing Passion and Perseverance for the Future
Presented by Dr. Cindra Kamphoff, Mentally Strong Consulting
Despite all the factors that we cannot control in the automotive industry, such as ever-changing technology and the workforce shortage, we can choose to lead with grit, purpose and passion. In this keynote presentation, Dr. Cindra Kamphoff will discuss tools to help you:
• See the opportunity
• Practice self-leadership in change
• Savor the good
• Commit to leading with grit for the future
Dr. Kamphoff is an executive performance coach who works with professional athletes, executives and business leaders, including shop owners in the automotive industry, and she has guided them through change over the last two years. She'll share practical strategies to help you thrive in change, not just survive.
2:00PM-4:00PM
Beyond Grit Workshop
Presented by Dr. Cindra Kamphoff, Mentally Strong Consulting
As we continue to navigate through these uncertain times, more than ever, we can get stuck in fear and frustration, wishing things were different. In this breakout session, Dr. Cindra Kamphoff will go in-depth on how to develop high-performance mindset practices to be resilient and at our best in times of change as owner/operators. She'll share practical tools she has taught professional athletes, including the Minnesota Vikings and Olympians who performed last year in Tokyo.
You'll learn:
• Tools to deal with pressure
• How to choose courage over comfort
• Ways to reduce negativity so you can build your shop to
its true potential
2:00PM-4:00PM
Tech Momentum
Presented by Aaron Stokes, Shop Fix Academy
Are there bottlenecks in your shop because a tech is given the wrong vehicle to repair, and then the next car they were supposed to get is delayed? When that happens, you are left with an upset customer and an unproductive shop. Simply having a different technician evaluate the car could have prevented the delays and frustration.
Improve turnaround time for customers and increase productivity for all your technicians by creating a shop workflow vision. This course will focus on examples to help shop owners maximize EVERYONE'S time, including their own!
2:00PM-4:00PM
Productivity + Efficiency = Profit
Presented by Louie Sharp, Sharp Auto Body & The Gifted Leader
This interactive session will be broken down in to two segments that will include experiential exercises to deepen your understanding.
The productivity segment will cover:
• What are the top 3 tasks for that desk or title?
• Alignment to the mission, vision and goals of the organization
• Leadership and workflow
• How to empower your people to make the best decisions
• Accountability—How to gamify in the positive
The efficiency segment will cover:
• Meeting expectations and deadlines
• Importance of clear communication
• Time management & how to teach your team
• Operations and processes — why and how
4:00-6:00PM
Vendor Showcase & Social Hour
Visit with industry sponsors and make some new contacts!
• Catch up on the latest and greatest in products and services
• Get answers to questions you haven't had time to ask
ACCOMMODATIONS
Crown Plaza Minneapolis West
3131 Campus Drive, Plymouth, Minnesota 55441
Come a day early or stay an extra night to decompress after the conference while enjoying the hotel's swimming pool, hot tub and restaurant. The Minneapolis area has much to offer guests young and old, so bring the kids too!
Guest rooms include standard tier wireless internet (WiFi) access, free parking and several other amenities. To reserve a room at the discounted rate of $129 per night, call 763-559-6600 by 3/24/22. Be sure to tell the reservationist you are with the Alliance block of rooms.
Want more? Check out the March issue of AASP-MN News!