by Chasidy Rae Sisk
A year ago, many shops never would have envisioned that 2022 would begin with an overwhelming amount of work, yet that's exactly the situation that repair facilities find themselves facing.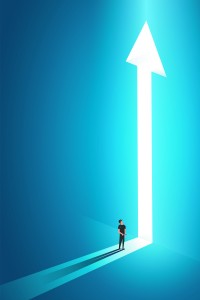 In fact, a recent CRASH Network study indicated that 95 percent of shops reported a backlog in the third quarter of 2021, compared to just 43 percent at the beginning of 2020.
"Our current work in progress (WIP) is much higher due to lengthy parts delays that increase cycle times; we're seeing issues from shipping, short supply of parts and lack of staff at dealerships and OEMs, and the confusion it causes about when we'll receive the parts makes it difficult to keep customers informed," states Travis Doyle (Arrowhead Auto Body; Duluth). "We're also seeing more repairable cars which has forced us to schedule out much further than in prior years."
"A perfect storm of events have caused shops to reach this max capacity situation," suggests Jesse Jacobson (Heppner's Auto Body; Woodbury). "Parts delays throw a wrench into small and large repairs; a $20,000 job can be delayed because of one part. We do our best to identify all parts during disassembly, but even then, a part that's in stock one day may be on backorder by the next morning. Vehicle complexity also continues to increase administrative and technical work to every repair.
"Used car values are up 34 percent, and new car values are up eight percent, and more cars being fixed versus totalled means larger repairs that take longer, require more parts and tie up space," he continues. "In the past, as a MSO, we could move vehicles to a less busy shop, but all shops are in the same boat. It has been stressful on our employees, but they've worked really hard and show great resilience for which we are grateful."
Unfortunately, not all shops have enough employees to process the work.
"We're booked out to May, and we really need more qualified technicians," DeeAnn Cluff (Aitkin Body Shop; Aitkin) explains. "It's a dying breed; there aren't as many kids learning the trade in tech schools, while many techs are ready to retire. The lack of help really limits how many vehicles we can process in the shop."
"Right now, we're filled to capacity and booking out as far as we can," says Jamie Schlechter (180 Collision Inc; Young America). "Parts delays and the tech shortage impacts us, but our biggest challenge has been the increase in administrative work from insurance companies, often adding days to our cycle time."
Cluff agrees: "Insurers try to reduce their time by using photo estimates, but then we have to process a supplement. It's double the work, yet no one wants to pay us for our time to handle the additional administrative burden."
With experts predicting that many of the problems facing repairers will continue into 2022 – and likely beyond – shops are implementing the lessons they've learned in the past two years to reframe some of their business practices, ensuring their shop's future success.
"The biggest thing we've learned is to write a complete estimate from the beginning of the process. Accurate blueprinting and making sure we have all the parts on site before we take in a driveable car has been vital to keeping up with the workload challenges," according to Schlechter. "We communicate constantly with the vehicle owner, and fortunately, our customers have been very understanding about the parts delays."
"We set customers' expectations so they know there's an unprecedented parts shortage that's causing repairs to take longer than normal," Doyle contributes. "As life settles into our 'new normal,' we plan to use our hard-learned lessons to our advantage in the future. In the past two years, we learned a lot about scheduling, parts management and blueprinting, and our whole staff has also learned to be patient with parts providers, customers and insurance companies which helps reduce our day-to-day stress."
"We're a normal small business in a small town," Cluff acknowledges. "We'll keep doing everything we can to safely repair our customers' vehicles and help our business survive."
"Going into the pandemic, we assured our employees that we'd do everything possible to retain our staff so we could be stronger coming out, and by staying employee-focused, we upheld that promise and only lost two employees out of 88 team members across our six locations," Jacobson shares. "We learned to stay focused on our values and principles. When we created our core values six years ago, we had no idea how important they'd be, but during these difficult times, we leaned on them to guide us in the right direction; they've been instrumental in guiding us through the pandemic to ensure we've implemented solid business principles and practices to succeed in the future.
"Operationally, many things have changed that won't return to the old ways, but I don't think we've yet settled into our 'new normal,'" he continues. "We're exploring how we work and communicate with customers, insurers, suppliers and vendors to ensure we're as effective as possible. Now is a great time to make changes to the way you want to do business in the future."
Want more? Check out the February issue of AASP-MN News!