by Lee Schlosser, AASP-MN Collision Division Director
Where are my parts? This seems to be a very common question every day in our shop.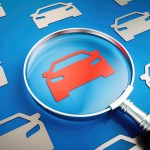 A part that you once could get in a day, now takes weeks or months. Automotive parts supplies are low or nonexistent and shipments take longer than ever before.
Because of COVID-19, we have labor and material shortages, which have a huge impact on our industry. This problem seems to be getting worse and more complex instead of improving. We always pride ourselves on providing great customer service in this industry and this is disappointing news for our customers. We want and need to provide better service, but how can we do that when we don't have the answers either?
What can we do? Order parts in advance, check dealerships for inventory, look for aftermarket, which are even fewer and farther between? That's what we're all doing, yet it doesn't seem to be enough. Cars are still sitting for weeks waiting on parts. I've never met anybody that enjoyed getting in an accident and now we must tell them it could be months before they see their car again. Nothing like adding insult to injury.
So, as we navigate through these difficult times, I'd like to give a shoutout to our customers, and all customers, for being patient and understanding, and to suppliers all around for doing your best. We will keep doing the best we can and we'll get through this together. This is one shop owner that would love to get back to a normal routine soon.
Want more? Check out the February issue of AASP-MN News!