by Jill Tuggle
Plans for the 2023 Texas Auto Body Trade Show are well underway, and we have BIG news for you…MIKE ANDERSON IS BACK! That's right! Collision's "Elvis" is back in the building, and he is just as excited as we are!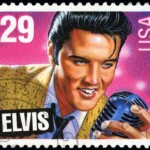 I ran into Mike several times in the past year at industry events, and each time, he made it a point to tell me how much he LOVES Texas. We obviously agree, and I also let him know how much we love him.
If you haven't seen Mike Anderson speak, you are missing out! If you love his YouTube videos, you ain't seen nothin' yet – he is even more dynamic in person! He delivers both crucial repair information as well as customer and personnel relations tips that will change your whole viewpoint on business.
Beyond "the King," we have some of the industry's BEST speakers coming to you this year. We even have some new faces! Of course, you'll see some old fan favorites like Danny Gredinberg (Database Enhancement Gateway), as well as ABAT's own Burl Richards and Robert McDorman (Auto Claim Specialists). Back by popular demand is Texas and ABAT's very own Logan Payne of the cutting edge and quite successful Dallas shop, Payne and Sons. Erin Solis with Certified Collision Group will deep dive into estimating from an auditor's perspective.
Another big name gracing our lineup this year is Aaron Schulenburg, executive director of the Society of Collision Repair Specialists (SCRS)! Aaron is an eloquent speaker who always leaves you with a lot to ponder. He will be talking about the jaw-dropping results of the blend study that SCRS conducted last year. He may even have some updates to share with us…
And that's not all, folks! We have so much more to share with you, but you'll have to stay tuned to the coming issues of Texas Automotive! Registration opens this month, and you'll want to get your spot early because some of these classes will sell out quickly!
Want more? Check out the May 2023 issue of Texas Automotive!